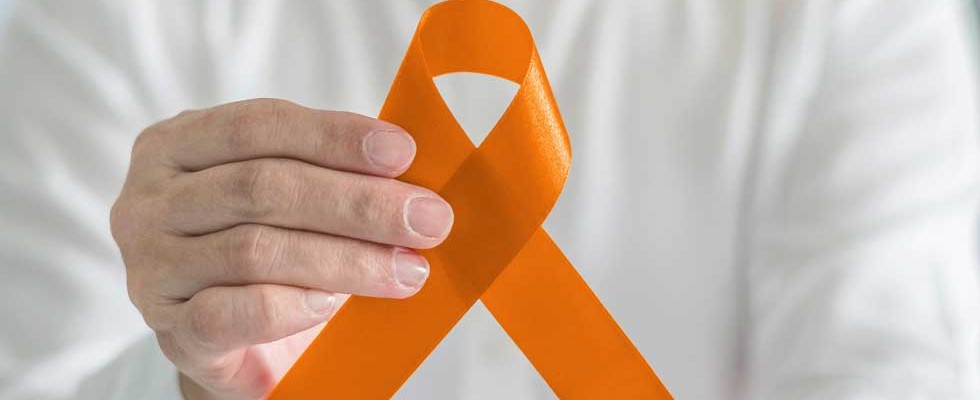 Survey reveals patients are ready to take on treatment via telehealth
Despite being the third leading cause of death worldwide and impacting more than 65 million people around the world, chronic obstructive pulmonary disease (COPD) isn't talked about as often as other chronic conditions. COPD is an inflammatory lung disease that causes obstructed airflow from the lungs. Those diagnosed with COPD are at increased risk of developing heart disease, lung cancer and a variety of other conditions. And according to the Centers for Disease Control and Prevention (CDC), COPD patients are also at an increased risk for developing severe illness from the virus that causes COVID-19.   
On World COPD Day in November 2020, Philips announced findings from its first World COPD Day Survey—sharing insights on the global awareness of respiratory conditions, such as COPD, and how the COVID-19 pandemic has influenced overall perceptions of respiratory health around the world. After surveying more than 4,000 adults in China, India, Russia and the United States, Philips found that, while the pandemic has created unique challenges for the COPD community, there was also a silver lining: COVID-19 has increased people's awareness of the condition and encouraged patients to explore alternative care options, such as telehealth.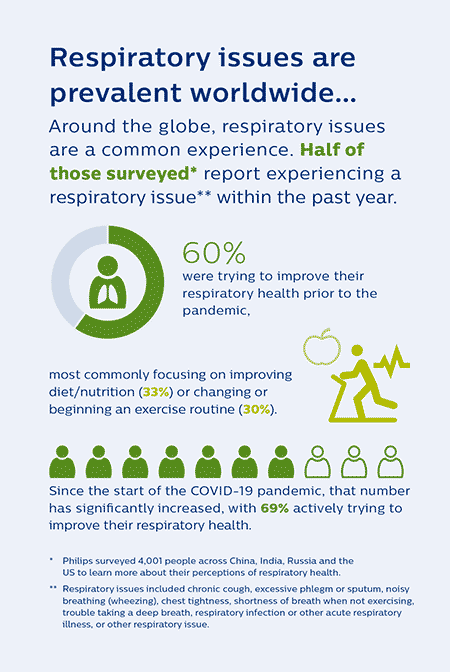 A Snapshot of Respiratory Health
Throughout the past year, the COVID-19 pandemic has brought respiratory health to the forefront. According to survey results, respiratory issues have been a common experience for people around the world, with 53% reporting having experienced a respiratory issue like chronic cough, wheezing, respiratory infection or chest tightness. This led many to proactively make changes to improve their respiratory health, most commonly by focusing on improving their diet and nutrition or by changing or beginning an exercise routine.
It's clear that now, more than ever, respiratory health—and taking action to improve it—is a priority. But the impacts of the pandemic have been felt strongly by those who already experience respiratory challenges, especially COPD patients.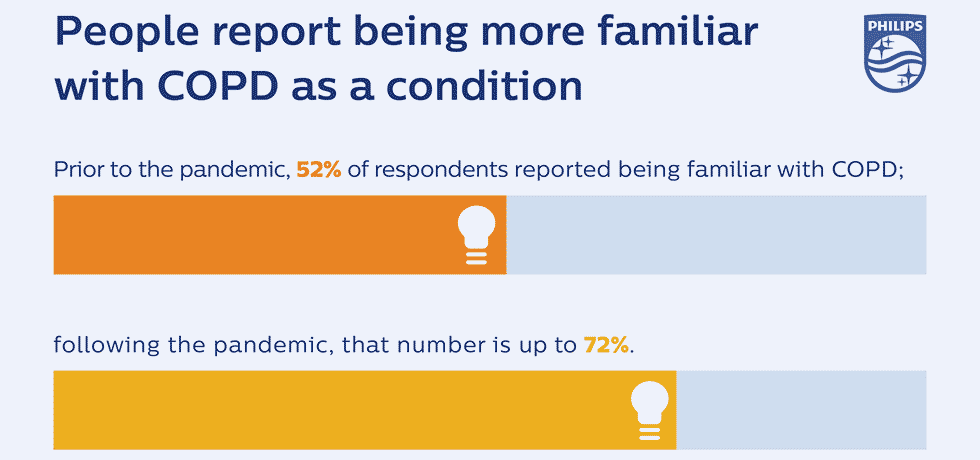 A Community in Crisis
The pandemic has altered the lives of the approximately 65 million people currently suffering from COPD around the world. Unfortunately, COPD patients have reported unmet emergency care needs and challenges in accessing care, as well as feelings of stress and concern about managing their disease. In fact, 68% reported that they worry much more than they used to about their chronic condition.
This stress has manifested in hesitancy to seek in-person care. Of the 48% of COPD patients that needed to go to the hospital during the COVID-19 pandemic, 13% chose not to seek hospital care, many citing concerns about COVID-19 as a key contributing factor in that decision.
Outside of the hospital, 58% of COPD patients reported that managing their COPD during the pandemic has been completely overwhelming, with more than half saying that COVID-19 has made it difficult for them to get treatment. COVID-19 has also presented challenges for caregivers, with 79% saying the pandemic influenced the amount of care they provided to patients with COPD. However, new virtual care options have become more popular for both patients and providers.
A Brighter Tomorrow
While challenges certainly do still exist for the COPD community, the pandemic has presented several opportunities to improve the future of COPD treatment and care. The circumstances of the COVID-19 pandemic influenced many COPD patients to explore new ways to better manage their chronic condition—with many turning to virtual solutions. Since the onset of the pandemic, willingness to conduct telehealth visits has been on the rise for all patient populations. Among global consumers, findings showed increases in willingness to participate in telehealth appointments for wellness visits, regular check-ins for a chronic health issues, and even meetings to discuss a new health issue.
Among COPD patients, this willingness is even more prevalent compared to the non-COPD population, as 62% reported being more willing to use telehealth to receive treatment for a chronic health issue. COPD patients' willingness to use telehealth to better manage their condition may have lasting impacts beyond the pandemic, hopefully leading to better therapy adherence and early provider intervention, limiting hospital readmissions.
While COVID-19 may have exacerbated individual concerns for those living with COPD, it also brought increased awareness for the chronic condition across the globe. Nearly three in five people report being more familiar with COPD now compared to before the pandemic, which may be directly linked with increased education about respiratory illnesses. This increase in awareness, combined with an eagerness among COPD patients to improve their respiratory health and the availability of more telehealth options for COPD treatment, points toward a bright spot for the future of COPD care.