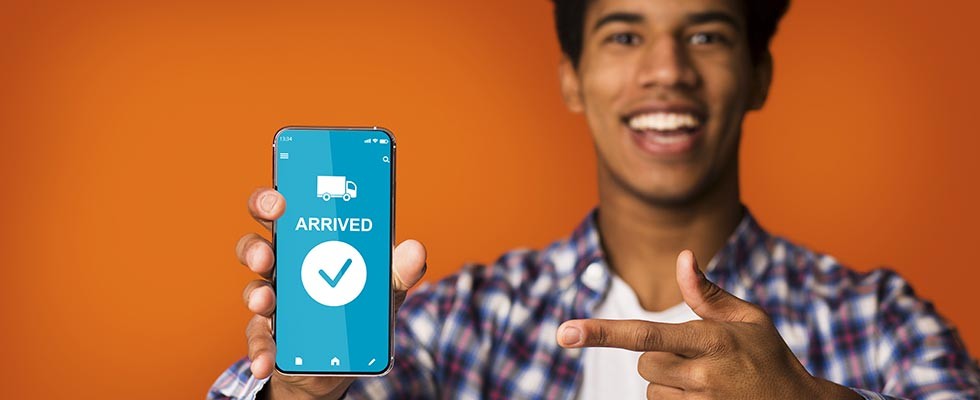 Automating field staff management
Home health care businesses face unique challenges. They deal with complex scheduling and field management challenges, while also working on razor thin margins. On top of all this—and on top of multiple issues presented by the COVID-19 pandemic—is the need to meet compliance requirements like electronic visit verification (EVV) as mandated by the 21st Century Cures Act.
If homecare businesses are able to bring more automation into their field operations, they can not only address the complex logistical challenges of managing their caregivers, but also improve their margins and meet compliance requirements.
What do field operations look like today? A typical homecare business has several caregivers to manage. An operations manager usually has the task of assigning jobs and schedules on a daily basis. When you have more staff, manually producing a schedule becomes a complex problem. The outcome is an inefficient process that results in longer routes, higher costs and reduced client care standards.
After caregivers are informed of their assignments for the day, extra time is spent on each visit tracking mileage and time spent with clients, taking notes after examining the client and filing their reports and timesheets for payroll. As you can imagine, it is a cumbersome process for caregivers to keep track of. Studies have shown that there are many inaccuracies in these reports, leading to higher-than-expected costs.
Managers then have to collate the information collected by caregivers from each client and store it appropriately for audits and compliance. They will also have to use this information to make decisions on when the next visit should take place.
As caregivers make their visits, their safety at remote job sites merits attention. A lone worker safety workflow that puts protocols in place for communicating with caregivers and mechanisms for them to get help if needed will be reassuring.
Meeting Compliance Standards
From a compliance standpoint, EVV—a method used to verify home health care visits to to cut down on fraudulently documented home visits and ensure clients are not neglected—is an important state compliance requirement that homecare businesses must meet. The 21st Century Cures Act, signed into law in 2016, requires states to set up an EVV system to verify that services for all Medicaid-funded personal care and home health care services occurred. State governments decide how to gather and report data that EVV vendors use and whether to include additional EVV compliance rules. If managers are creating these compliance reports manually, it can be very time consuming and error prone.
The issues facing homecare businesses are multifaceted. How should homecare businesses overcome these challenges? The simple answer is by adopting automation. But what does that actually mean?
Let's examine how an EVV solution can address many of the challenges that homecare businesses face.
How EVV Systems Work
According to the mandate, the term "electronic visit verification system" means, with respect to personal care services or home health care services, a system under which visits conducted as part of such services are electronically verified with respect to:
the type of service performed,
the individual receiving the service,
the date of the service,
the location of service delivery,
the individual providing the service, and
the time the service begins and ends.
A modern EVV system acts as a time and attendance verification tool for in-home caregivers by enabling them to "clock in" and "clock out," recording both the time and location for care services rendered. An EVV system should also allow caregivers to record additional information about the type of care and notes on the care provided.
Benefits of an EVV System
Electronic visit verification systems should offer a reliable, dependable and error-free means for care providers and homecare workers to capture care delivery data in real time while they are providing services. An EVV system offers many benefits, such as digitally verifying visits as outlined in the care plan, automating time and attendance for caregivers and providing a paperless way to record the type of care and services provided to the client. Since the data is recorded digitally, program administrators can not only verify and validate the visit and the type of care, but may also extract various reports and analytics to drive efficiency in the process.
Caregivers simply clock in and out from the place of care. The system automatically verifies the visit location via geofencing technology. The caregiver easily captures additional information via digital forms on the mobile app. The mobile forms can be customized to suit the needs and business workflow of your agency. The right system can also offer customized reporting for time and hours for payroll, mileage, costing needs, etc.
With such a system, you can define your business workflow and automate field operations using real-world triggers involving people, place and time. The events that trigger automatic actions can be highly customized. For example, the use of "if-this-then-that" customization helps add logic to the workflow based on conditions, triggers and threats that can occur in the field.
Safety Monitoring
With respect to verification and safety monitoring, there are some basic capabilities that businesses need to be able to monitor to ensure that employees are safe, including:
A communication channel between field or home and company headquarters,
The ability to share location information with headquarters,
Tracking of mileage and other costs if employee needs to travel to job sites,
Generation of reports for documentation and audit,
A safety monitoring workflow, and
A real-time broadcast or alerts channel for one-to-one or one-to-many.
Here are some specific ways that safety monitoring can be addressed with an EVV system:
An employee in distress can push the SOS button on an app or simply hit the phone's power button to trigger an SOS alarm.
Set up periodic safety monitoring workflows to detect any threats; support is provided for multi-level validation and escalation, which should include local emergency response details (e.g., public safety answering point information).
A visual command-and-control dashboard should be available via the web or a mobile app that enables headquarters to monitor and communicate with employees in the field.
The recommendation for homecare businesses is that they first put in place an EVV workflow that will streamline their business operations and ensure that they address several issues all at once. It will also improve their customer service standards while reducing costs and growing their margins. They will ultimately be running a better business.