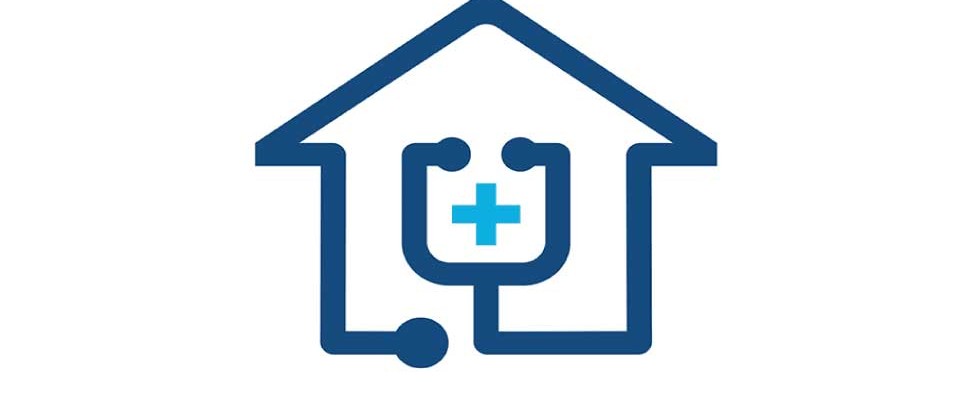 Getting ready for 'what's next'
Early in 2020, the focus on the Patient Driven Groupings Model was quickly usurped by the focus on the pandemic, and home health agencies honed in on their goals to protect patients, family caregivers and staff and to manage personal protective equipment (PPE) resources. As a result, the shift to health care at home accelerated, along with the related usage of telehealth, virtual care and remote patient monitoring technologies.
Bringing Higher-level Care Into the Home
Interest in the hospital-at-home and skilled-nursing-at-home (SNF-at-home) models intensified during the COVID-19 pandemic. Public policy experts and patients have expressed an increased preference for health-at-home models that:
ease the burden facing care facilities by freeing up beds during viral surges,
conserve PPE,
keep infected people out of hospitals unless they need a higher level of care,
address patients' and caregivers' fear of infection and transmission, and
reflect seniors' interest in healing and aging at home.
"If hospital-at-home were a drug, everyone would buy it," said Dr. David Levine, who heads the Brigham and Women's Hospital program in Boston, Massachusetts.
Coming Next for Health-at-home Models
Virtual care is critical to making the hospital-at-home and SNF-at-home models happen, as technology allows patients to have more meaningful interactions with clinicians. A high-touch and high-tech approach leverages clinicians practicing at the very top of their licenses (certified nursing assistants, nurses, home health aides) with innovative clinician and patient technology use.
A telehealth and virtual care platform can help home health agencies (HHAs) and post-acute care organizations deploy the health-at-home models with HIPAA-compliant video, secure messaging, text and email for clinician-to-clinician and clinician-to-patient communications. Here are some of the advantages:
Virtual visits bring care safely to the home; multiple participants can be included in the call, including a specialist, the referring physician, an interpreter, a remote family caregiver, etc.
A series of condition-specific messages can be scheduled and launched in order to provide patients with timely information and guidance regarding their condition, medications, exercise and nutrition.
Remote patient monitoring helps patients easily share their vital signs so agencies and referral partners can better manage and monitor patients.
Assessments can be sent to patients on a regular basis between virtual visits.
Dashboards provide agencies with real-time insight into the patient's condition and triggered alerts enable clinicians to conduct real-time interventions.
Communicating the Importance of Critical Vaccines
Health care professionals play a key role in educating patients and family caregivers about the importance of vaccination. Amid the pandemic, HHAs understand that it is critical to communicate accurate and timely information about COVID-19 vaccines and related health guidance to their censuses and their employees. As National Foundation for Infectious Diseases President-Elect Dr. Patricia N. Whitley-Williams recently posted on the agency's blog:
"Keeping up with recommended vaccines can be challenging for parents and health care professionals alike. But we should not be so distracted by COVID-19 that we neglect our general health. Immunization should be routine—otherwise, we may soon see outbreaks of vaccine-preventable diseases in the United States and around the world. Combined with another wave of COVID-19, the impact could be devastating for both individual families and the health care system at large."
Rolling out the COVID-19 Vaccines
With telehealth and virtual care, providers can ensure that their patients remain up to date on recommended vaccines. Agencies can use virtual care platforms to quickly push messaging, reminders and vaccination tips about the novel coronavirus to their patients. Whether these are weekly or one-time messages, agencies are able to easily broadcast valuable education and timely updates about COVID-19 to their census.
HHAs can use a messaging tool to provide timely patient education about the importance of vaccines for one's health. The automated functionality helps post-acute care organizations provide immunization reminders, refer patients to vaccine providers and follow-up with patients to ensure vaccination.
In addition:
Initial messaging can highlight the need for a certain vaccination and the recommended timing.
Follow-up check-ins (whether conducted via video, messaging or assessments), can determine whether a patient has declined an opportunity to get vaccinated.
Additional messages can be programmed and sent out to remind the patient about how, when, where and why one should obtain a specific vaccination.   
Messaging can be translated into the patient's primary or preferred language, driving deeper understanding.
Engaging communications about critical vaccinations and health guidance will help patients address potentially avoidable health issues complications.
Advocating for Reimbursement
Since the onset of the COVID-19 pandemic, home health agencies have been pushing for reimbursement for telehealth. The bipartisan Home Health Emergency Access to Telehealth (HEAT) Act (S 4854/HR 8677) would provide Medicare reimbursement for audio and video telehealth services furnished by HHAs during the current and any future public health emergencies.   
"The COVID-19 emergency has further underscored the critical importance of home health services and highlighted how these agencies are able to use telehealth to provide skilled care to their patients,"  Sen. Susan Collins, chairman of the Aging Committee, said in a statement. "This bipartisan bill would ensure that seniors … retain access to remote home health services during the COVID-19 emergency and future public health emergencies."
"The COVID-19 pandemic has challenged home health providers' ability to provide care to patients in their homes. Home health providers have been able to overcome these challenges by utilizing telehealth to deliver some services to Medicare beneficiaries," said Sen. Ben Cardin, a member of the Senate Finance Health Care Subcommittee. "This legislation allows home health services to be provided via telehealth during a public health emergency in order to ensure patients receive needed care."
What's Next for Reimbursement
The HEAT Act would:
Give HHAs the ability to receive reimbursement for providing telehealth visits with appropriate protections for patients and families;
Put agencies on par with other health care providers in regards to flexibility during the ongoing and future public health emergencies; and
Validate the important role HHAs play in serving patients, seniors and families while supporting community and institutional referral partners.
Agencies, patients and family caregivers are asked to send an email to encourage their legislators to support the HEAT Act.
Looking Forward in 2021
Gallup pointed out that health care leaders have responded to the pandemic "heroically," as many have had to quickly embrace new learning and embark on the digital and technological transformation that many health care organizations were trying to actualize before the crisis. As health care moves from "point-of-care" to "point-of-connection," agencies will need to reimagine what care delivery looks like and address questions such as:
What do patients and families now demand? How has consumer use of technology changed during the pandemic? How have consumer concerns, needs and wants for home health changed in the past year?
What are new and emerging technologies that will enhance patient engagement and data collection?
What will an agency's clinicians (either its current employees or its future hires) need and want from their employer of choice? How has the pandemic affected their career interests and overall well-being?
What is the new world order for post-acute care? How can an agency remain competitive and reposition itself with referral partners?
What is the appropriate balance between in-person and virtual care?