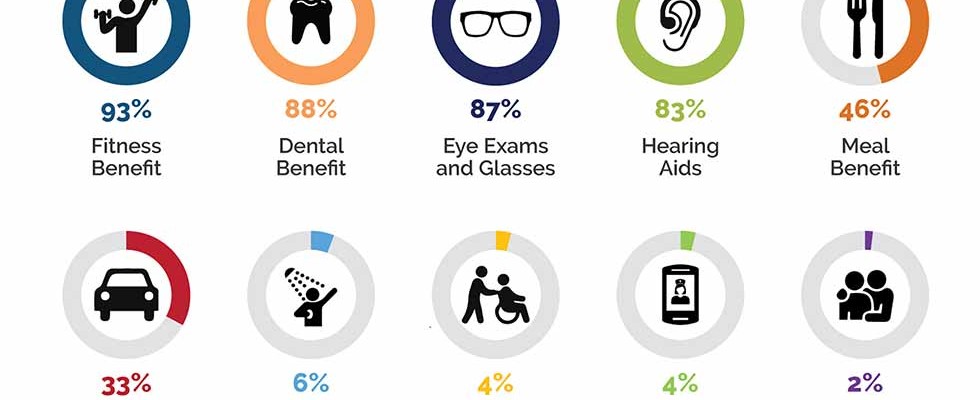 Change is on the way for home health
Tuesday, March 17th, 2020
Medicare Advantage (MA) is on track to become a major payer for nonmedical home-based benefits. Homecare providers need to figure out how to get on board.
During the past two years, the Centers for Medicare & Medicaid Services (CMS) has expanded the types of benefits that MA plans can offer to include things like rides to appointments, aides to help with daily activities, meal delivery and other services to help seniors lead healthier, more independent lives.
This is a big new opportunity for homecare providers to participate in MA, which served a record 36% of all Medicare beneficiaries in 2019, according to CMS. As we continue to see supplemental offerings and member usage grow, we'll also see more independent insurance providers jump in.
The payer industry is acknowledging what homecare providers have long known: It is possible to reduce costs and improve the quality of care by offering wraparound nonmedical benefits such as transportation, nutrition services and in-home support. 
Proving Value
CMS rule changes indicate that the agency sees the value of bringing homecare into the MA fold. MA plans are using new benefits to market their services to drive enrollment. But work still needs to be done to use data to prove that supplemental benefits lead to better outcomes—and that the total cost of care stays flat or drops.
The key to scaling these programs will be the ability to unlock data that indicates that providers can proactively keep people safe and well-cared for in their homes and communities and take care of people away from emergency rooms and hospital visits. Here are six ways for homecare providers to get in the MA game: 
1. Build relationships.
Be bold in your outreach to MA plans. These are early days, so don't assume that your competitors have outreach figured out. I don't think health plans understand the homecare industry well, but I believe they're open to working with both large and small organization that are willing to be partners and share data.
Identify the person within the health plan who is responsible for preferred provider networks or provider contracting. Create standard outreach that outlines what you do, how long you've been doing it, staff capacity and your patient outcomes and satisfaction. 
2. Compete with data.
Everyone has a story to tell, but you need data to bring your story to life. Start tracking your client base along the lines of living arrangements, safety, how well they understand a care plan and their independence related to daily activities. Even if it's not perfect, you can frame your data into a narrative to help you stand out in a crowded market and demonstrate how you can create value.
3. Emphasize your values.
Some bad actors have cast dark clouds over homecare, so there's an opportunity to differentiate yourself with your values.
4. Ask for feedback.
After you share your story, ask for feedback. Use this information as an opportunity to learn more about what insurers are doing and how they may be thinking about the market. Partnerships may be slow to develop, but don't be disheartened and disappear. This is a growing market opportunity and you want to be there when it scales up.
5. Become a trusted resource.
When you have a better understanding of your patients and the direction of the market, you can become a trusted resource and you can drive satisfaction, provide proactive services, and help patients avoid unnecessary hospital and ER visits. You're also preparing your organization to compete for business with the use of data versus just being dictated to by hospitals or by insurance companies.
6. Don't opt out.
Don't say no to patient referrals because they may not have the same financial lifetime value as other types of cases. You want to be in the game, even if those patients aren't producing a ton of hard value for your organization right out of the gate.
If you start to get selective, you may find yourself being left behind. If you believe that participating isn't worth it, you're pushing off learning and building relationships—you're essentially opting out. And if you opt out, you're handing an opportunity to someone else. One day you will be trying to fight your way in. You'll have missed the chance to position your brand. 
Partner to Ignite Growth
MA plans are entrepreneurial and still figuring out how to differentiate and acquire new members as this market takes shape. Today, members shop using Medicare's star rating system. Any partner that can help drive a better experience and outcomes—and boost star ratings in the process—will have a seat at the table.
Don't worry about losing opportunities to other homecare providers. No one provider has the scale to entirely execute for an MA plan. They are going to need a network. 
To really ignite this, health plans will need to invest capital in setup and other startup costs, as most homecare providers run lean with high staff turnover. Focus on pitching your services in a way that resonates and aligns with the need for investment capital to deliver the results.
Boots on the Ground
The good news is that homecare providers can play a key role in improving member satisfaction. Health plans are interested in partnering with homecare companies that can provide boots on the ground and become an extension of the organization. They need people to explain benefits, close gaps in care, perform other types of value-added assessments to manage costs and quality, and even coordinate social determinant services. Backed by an initial boost of capital, these partnerships can be a win-win for everyone involved, including patients.
Finally, don't be surprised if you can't immediately execute at scale. Instead, go in with your eyes wide open and be willing to put some money forward to get partnerships rolling.