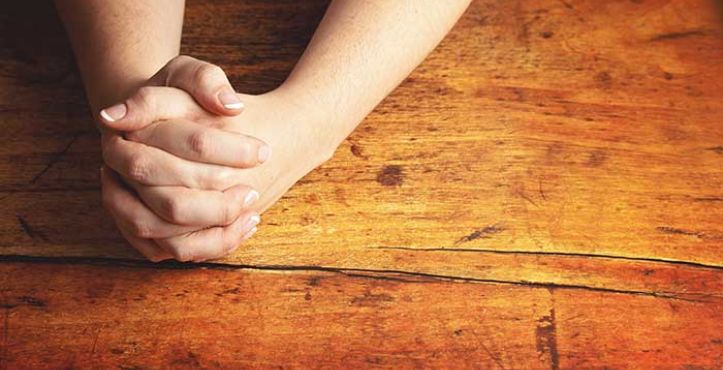 Asserting the safety-first mindset
What makes health care in the home or community setting risky business? Unsafe home environments, daily travel and frequent patient handling are just a snapshot of the struggles that caregivers may face. Caregiving organizations need a thorough understanding of possible risks and should educate all employees about their roles in managing those risks. When employees know their individual roles and the best ways to overcome risks, overall care improves.
1. Patient-Care-Related Risks
Your patients are the reason you love your job, the passion behind your mission and one of the largest sources of risk for your organization. Some of the most common risks associated with patient care are falls, lack of communication regarding the assessment of a patient's condition and issues that arise when providing specialized care.
An assessment of risk begins with the admission of each new patient. When your team begins to work with a patient, every provider should document their impressions and communicate everything to the entire team. This communication allows for a more open and clear understanding of the patient's condition, which creates a more comprehensive and consistent caregiving situation.
The most frequently reported patient incident is a fall. Falls that create problems for a homecare agency are those that occur when the staff is present and providing patient care. A strong fall-management program with thorough analysis and trending of reported incidents is highly recommended.
Caregivers will also face challenges when administering specialized treatments that are handled infrequently, such as wound care, tracheostomy care or ventilator management. Due to the nature of these procedures, policies related to these issues should be addressed during orientation and on a regular basis as part of skills competencies labs.
2. Employee-Related Risks
Hiring Challenges
Because of the community-based setting in homecare, the background check process is vital. It is not uncommon to have incidents or complaints of alleged theft or abuse lodged against homecare workers. Some states now regulate the criminal background screening process and fingerprinting through the state police. Conduct a thorough background check on all new hires and be sure to:
Pair verification documents with prior work history, credentials, licenses, education, references and identity forms
 
Conduct drug screenings and analyze abuse registries, criminal records, credit background checks and DMV/MVR background checks
 

Safety and Security
Providing homecare can create a less-controlled environment than that of a nursing home or caregiving facility. One of the most current and significant challenges your team may face is harassment and abuse. Your team needs to be encouraged to report when they feel unsafe or if an issue has taken place—and these complaints need to be taken seriously. When you plan training and orientation, be sure to incorporate tools that address safety risks. Educational resources that can be used in orientation and training may be available from both the liability and workers compensation insurance company.
Patient Handling
Lifting and moving patients is one of the riskier tasks undertaken by homecare workers and, without the right resources, this task could put both the patient and those attempting to move the patient at risk of injury. Implement these best practices to help reduce risks:
Identify the maximum weight that a staff member can manage without the assistance of lifting devices
 
Assess the patient's ability to assist and support their own weight
 
Know the limitations of equipment
 
3. Travel Risks
A significant liability exposure that not all homecare organizations recognize is auto liability—an exposure referred to as the "hired, non-owned" vehicle exposure. This exists when your employees use their own vehicles for work purposes. Your company may be liable for any damages and other costs associated with an accident when your team members are traveling to or from appointments. Many employees spend a large amount of time traveling between home and patient residences, or running errands related to work in personal vehicles.
The Occupational Safety and Health Administration (OSHA), the National Highway Traffic Safety Administration and Network of Employers for Traffic Safety created the joint report, "Guidelines for Employers to Reduce Motor Vehicle Crashes." The report states that "every 12 minutes, someone dies in a motor vehicle crash; every 10 seconds, an injury occurs; and every 5 seconds, a crash occurs."
Implementing an effective driver safety program can greatly reduce the risks faced by employees, while also protecting the company's bottom line. Some important things to consider when addressing this risk exposure include:
Screen motor vehicle record history—drivers with more than three moving violations, a major conviction such as DUI, a license suspension or revocation should be prohibited from jobs in which driving is considered a required role
 
Verify current driver's license and auto insurance
 
Train driver safety during orientation and annually thereafter
 
Identifying and Communicating Risk
The most important role everyone plays in the risk management process is communication. Everyone needs to be on the same page regarding patient care issues, complaints and concerns, as well as operational issues, such as staffing, supplies and equipment. It is also important to encourage the patient and their caregiver to reach out with any questions they might have. It is impossible to take a proactive approach to risk management if information is not freely shared.
Establish guidelines to give staff direction as to which types of events are reportable. This written policy should also identify those events that would be considered sentinel events, or unanticipated, and might require more extensive follow-up, such as a root-cause analysis. Other than falls and medication events, other events that might be reportable include:
Patient refusing treatment
 
Failure of patient and/or caregiver to perform procedure as taught
 
Mishaps due to faulty equipment or user error

 

Patient/family complaint of an alleged theft
 
Unplanned return to inpatient setting
 
Abuse/neglect
 
Vehicular accidents
 
Incident report data alone cannot provide an inclusive picture of an organization's activities and potential exposures. Other sources of data, such as quality improvement statistics, safety and security reports, utilization review data, patient/family satisfaction and complaint reports, results from internal and external licensing and accreditation surveys, auto accident reports, and employee injury reports, also should be reviewed. Only then can an organization hope to have a thorough understanding of potential loss exposures.
Develop and foster a culture of safety, where everyone feels comfortable reporting incidents or any other areas of concern they might have. A non-punitive approach fosters openness and a sense of ownership by everyone in the organization.
Being Proactive
It is important to always be forward-thinking when evaluating your risk exposures. Are there new ventures being added? Are there programs or services that have had exponential growth? There is growth across aging in place, technology, companion care programs, telehealth programs and in wound care and pain management. In addition, homecare agencies are expanding into hospice care and vice versa. These changes should lead the organization to look closer at the emerging potential risks.
From patient-care-related risks to the challenges your team faces every day, it will benefit your organization to implement a comprehensive risk management strategy that tackles the topics discussed here. The more team members you have on board with the initiative, the better you can help protect both your team and patients.
Communication is the key to making your plan work, so build your plan, share it with your team and encourage responsiveness.