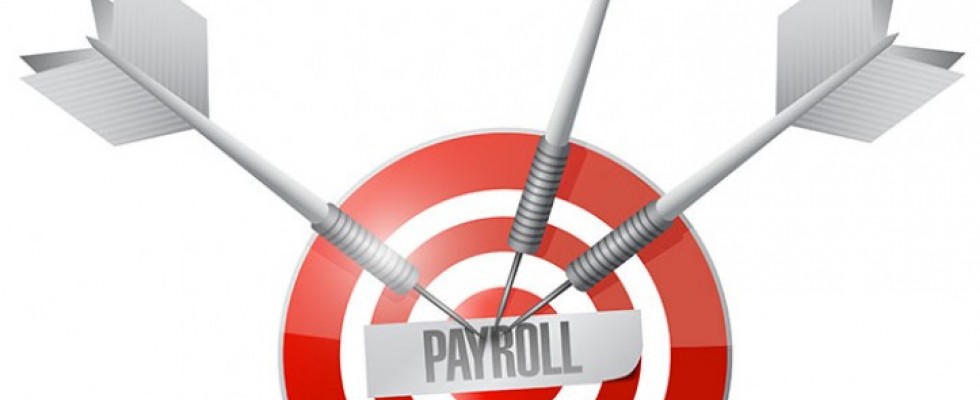 Integration with EVV supports Cures Act mandate
Running a homecare agency is challenging, and some of the most difficult workflows that administrators face are billing and payroll.
It's a simple concept—agencies should get paid for the services they provide—but it's not always that straightforward. If you're running a homecare agency, you're juggling the unique and complex billing regulations set forth by each of your payers and your states, and too many providers are trying to manage that complexity in their billing and payroll systems with outdated, manual methods. The result: Agencies are spending too much time and too many resources on administrative tasks, making it harder for them to provide the highest quality care to their members and grow their business.
The homecare industry continues to see rapid growth, the result of an aging population and the desire for seniors to stay in their homes. Unlike a decade ago, institutional care for elders is less popular, and more of the elderly and their families are looking for aging-in-place options such as homecare. This shift in trend means that agencies must scale to meet the rising demand for homecare services.
While an influx of patients is ultimately a good thing, the short-term result is more hours spent on billing. Therefore, the pressure to improve billing processes is mounting, making it even more critical to tighten up billing and payroll processes now. Automating and streamlining critical processes through a homecare management software platform will allow agencies to allocate their resources more effectively. Outlined here are four obstacles agencies face when it comes to billing, as well as ways a software solution can help.
1. Keeping up with changing rules and regulations
Each payer has its own set of complex billing requirements, and each state implements its own regulations. These requirements are constantly changing, making it nearly impossible for providers to keep track through manual research. If agencies want to get paid for the services they provide, they must devote hours to ensuring compliance and accurate billing. Automating this function would cut administrative time dramatically, but because of the multiple aforementioned inputs, manual research has traditionally been the only avenue for providers. Imagine if you have an agency that operates in all 50 states—automating regulatory inputs from more than 50 sources hasn't been an option, but the manual effort required to mine that information is enormous.
Providers should invest in homecare management software specifically designed for the task of managing regulations, one that can guarantee claims will be processed and submitted precisely according to each payer's rules, improving the probability that a claim will be reimbursed. This kind of system should also have the functionality to track patient eligibility and authorizations, and use that data to pre-validate claims before they are submitted. This way, agencies can reduce denials and ensure that services aren't provided to an individual who is no longer eligible.
2. Adopting EVV
Since the 21st Century Cures Act mandate was signed into law in 2016, electronic visit verification (EVV) for Medicaid-provided services has been top-of-mind for homecare providers across the country. It's no longer a matter of if EVV will become a requirement, it's a matter of when. Each state is responsible for its own implementation strategy, and many have already begun to carry out the requirement. While the purpose of EVV stemmed from concerns around Medicaid-related fraud, waste and abuse, once implemented, the system has the potential to provide agencies with promising billing and payroll data, if leveraged properly.
Integrating EVV at the center of your homecare management system provides the obvious benefit of receiving real-time verification of visits, automated missed visit notifications and alerting payers to when the care being paid for isn't the same as that being delivered. This is EVV table stakes. But with the proper system, EVV can go even further: It can eliminate the costs and risks associated with paper time sheets, reduce the need for payroll and billing data entry and lessen the danger of large recoupments.
All in all, once implemented, an effective, integrated EVV system will greatly improve the efficiency of billing and payroll. It would be in a provider's best interest to adopt a homecare management software that integrates with the EVV system to streamline the functions.
3. Shifting to value-based care
As more MCOs are pushing for a shift to value-based care models, homecare agencies are feeling added pressure to improve results, cut costs and most of all, prove their value. In order to demonstrate the high-quality care that providers are offering their members, agencies need to begin tracking key metrics, including hours delivered, billing accuracy, completion of scheduled visits, adherence to plans of care and hospital readmission rates, to name a few. Gathering these critical metrics will require a major investment of time and administrative resources on behalf of providers.
This situation is precisely where homecare management software can help. Automating billing functions not only will free up time for management to focus on other areas, it also greatly improves accuracy, reduces human error and allows for more effective reporting. The bottom line, implementing a good billing software system provides agencies with even more opportunities to illustrate their value.
4. Tackling payroll
In addition to improving invoice and claims processes, a homecare management software can also provide agencies with improved payroll processes. Many providers still track aide hours manually, which no longer cuts it in today's homecare environment. With automated billing software, agencies can rely on the system to calculate payroll hours by caregiver, taking into account travel time and holidays. Providers no longer need to worry about managing overtime, which traditionally costs agencies a significant amount of administrative time and unexpected salary costs, as overtime hours are factored into any effective system and minimized as much as possible through smarter scheduling.
Conclusion
We are in an age where organizations across all industries are adopting new technologies to automate processes and move businesses forward. Agencies in the homecare industry must follow this lead, or they risk being left behind by their more technologically focused, agile competitors. The pressures are building from MCOs, states and consumers in need of services, so the time to implement a homecare management system has arrived.
Automating one of the most critical business functions—billing—is the first step in getting ahead in this highly competitive market. With the right software, homecare agencies can save time, cut costs and focus their energy on improving patient outcomes and growing the business.