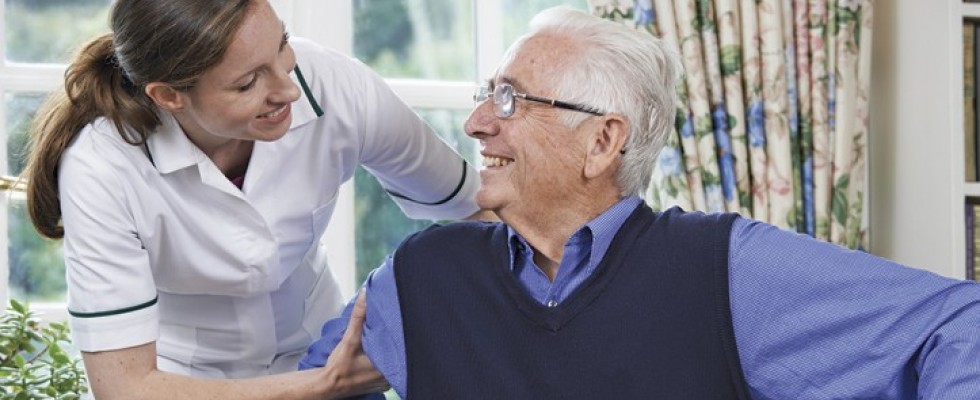 National regulation could bring training to critical homecare employees
Wednesday, April 19th, 2017
The homecare industry is booming and will likely only continue to grow in the near future. "Home is where the care is," to change the old saying, for a growing number of people in the United States.
Industry growth has been fostered by an aging population, the prevalence of chronic disease, strengthening physician acceptance of homecare and a continued movement toward cost-efficient treatment options from public and private payers.
There is no current national criteria for the qualifications of the individuals working in this profession. Criteria can vary state to state and agency to agency, with most homecare assistants holding either a high school diploma or GED. According to the Bureau of Labor Statistics, this field will continue to grow by 48 percent by 2022. This is an incredible number of individuals who will be entering this profession, without any required prior knowledge or education in the field of homecare.
Home health worker training requirements vary from state to state since these are built on a medical model of care to the client. Home health aides may help patients with personal necessities such as dressing, bathing and hygiene, as well as by assisting with minor housekeeping, cooking and laundry. Aides enable clients to live safely in their own homes, greatly improving their quality of life in the process. Additionally, many aides document the care they provide and the patient's condition, along with any problems the aide may have encountered while giving care. In some cases, aides also facilitate transportation to leisure activities for clients. Depending on each state's regulations, aides may also be responsible for taking vital signs, administering medications and performing basic wound dressing changes as needed.
Homecare agencies send their workers into homes based on a social model of care. The need for a minimum criteria and training in this area is so imperative for the client's quality of life. Assessing the client's customary routine, learning about physical and psychosocial needs, assessing functional and cognitive abilities and then being able to implement an individualized leisure program accordingly, as well as the ability to follow that client from homecare to family care, will ensure more meaningful experiences.
The word "home" would suggest that the care environment is primarily within an individual's home, however this is not always true. While most homecare work is provided within the home, job functions may also be performed in a variety of provider settings, such as retirement homes, community centers and even nursing care facilities. A caregiver may care for one individual or many, depending on the provider setting in which the work will be performed. The length of time a homecare assistant may work with a client varies and may include nights, weekends and holidays depending on the requirements of the employer or the private client with whom the assistant is working.
Due to the work environment, homecare assistants may have a higher rate of workplace injury than the national average. The work provided in this role can at times be very emotionally and physically demanding. Injury can occur when lifting a client, helping a client ambulate or assisting a client to get in and out of a bed, chair or shower. Clients may suffer from Alzheimer's or other cognitive impairments causing the client to become violent and aggressive, among other challenges. In some instances, personal care aides may be exposed to communicable diseases or infections when working with clients, depending on the nature of a client's health issues.
The practice of simply sitting with the client for six to eight hours a day watching television must become a thing of the past. What are the client's psychosocial, physiological and emotional interests? These areas of training and more should be the minimum requirement for homecare agencies providing care for loved ones.
The above proposed certification criteria requires (as with all other levels of certification) hands-on experience working with a credible homecare agency, continuing education for continued learning, core knowledge/training for this level of certification and a high school diploma or GED. This is an entry level of certification that we hope will also encourage individuals to pursue becoming certified activity assistants/directors in the future, after they get their foot in the door in the health care industry.
It is more imperative than ever that there is established national criteria for homecare agencies, that will assist them in providing the highest quality of care to their customers by employing trained and credentialed front line staff that ensure clients receive meaningful life experiences while under their care.