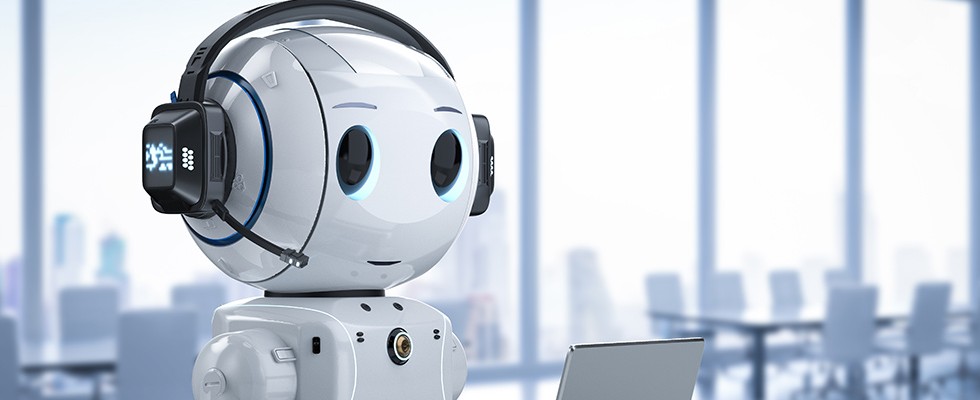 This is not your grandfather's telehealth
Telehealth in some shape or form is nearly as old as Alexander Graham Bell. Care providers have provided and are still providing medical advice by phone or scheduling a "house call" when needed. Yet technology has so transformed the process—improving interactions, efficiency, scheduling, follow-up, data capture—that when you compare the capabilities and benefits of telehealth now with telehealth then, it has changed dramatically.
The Evolution of Telehealth & the Pandemic Effect
Several factors have coalesced to drive innovation and adoption in telehealth. As health care has shifted toward the home, telehealth has evolved to meet heightened demand and gone through rounds of technological improvements along the way. Telehealth was already evolving quickly with telecommunications advancements that could support increased in-home care. Then, when the pandemic hit and there was a drastic reduction of in-person health care visits, it forced consumer adoption of video calls to skyrocket.
Back-office benefits to care providers further bolstered the evolution and adoption of telehealth. These include lowered labor costs due to increased scheduling and service delivery efficiency, and a reduction in back-office expenses due to automatic data capture. In fact, it has been demonstrated that the availability of telehealth services reduces the costs of care by as much as 17%—and those savings will only increase as adoption and patient acuity grow.
Improved working conditions for caregivers who had the opportunity to use technology to access patient records and other resources remotely also advanced the adoption and popularity of telehealth services. By capturing and providing immediate access to all the information caregivers need for patient visits, telehealth empowers caregivers to deliver the best possible care, improving patient outcomes and job satisfaction.
This is especially meaningful amid a talent crisis. Due in part to the "Great Resignation" of workers­—from nurses to aides to therapists to office staff­—the homecare industry continues to confront significant employee shortages. Care agencies have an urgent need for tools that empower their staff to do more with less by increasing their efficiency, accuracy and productivity. By fully automating traditionally time-consuming tasks, adopting a broad telehealth approach can free caregivers to focus on the highest value activities and facilitate more meaningful interactions with the health care ecosystem and care team members.
The Future of Telehealth
In the future, telehealth—and health care in general—will be about delivering care to patients on their terms. Agencies need to start thinking about how the demands of their staff, clients and patients are changing. Engaging all people in the care process where, when and how they want to be engaged should be the collective focus of the industry.
Telehealth tomorrow is going to be an all-encompassing care delivery strategy leveraging artificial intelligence, chatbots and advanced predictive analytics. To do this in a cost effective manner, agencies will have to:
Practice real-time monitoring of patients with notifications that automatically alert their agency about any changes in vitals or critical conditions;
Engage proactively to prevent negative health events and maximize positive health outcomes; and
Apply intelligent routing that will quickly assess the situation, determine the level of caregiver required (automated self-service, personal care aide, nurse, therapist or doctor) and necessary means of engagement (remote or in person).
The Emergence of Virtualists
Known as "virtualists," many nurses and doctors now want to practice remotely 100% of the time. This trend is good news for homecare agencies. It fits with the evolving capabilities of telehealth, and it allows agencies to deliver higher quality care at a lower cost with greater patient convenience and satisfaction. While there will always be a need for in-person care, leveraging a broad telehealth strategy to conduct as much care as possible remotely will improve the timeliness, accuracy, quality of care and the overall experience when care providers are in the home.
Telehealth & Managed Care Reimbursement
To drive improvements in health care, the government is moving steadily toward paying for value and health outcomes, rather than paying fees for services at an individual level. When this new value-based reimbursement model becomes the norm, health care providers will need to move from providing care to managing health. This means they will have to work with patients with chronic conditions across multiple venues of care—profitably. To do that, health care organizations must be prepared with outstanding home health, personal care services, and hospice care capabilities as well as the ability to manage patients and their various needs holistically. This will create the next massive wave of telehealth adoption among practitioners that have not already leveraged remote care technology to optimize their approach to home health care delivery.
Technology: the Price of Survival
As you prepare your agency to adapt to a future of increased home health care, greater technology adoption, talent shortages and value-based reimbursement models, you need to ensure you have the right technology tools in place to address these challenges while achieving profitability. Following are important questions to ask your head of operations and IT to make sure you have the right platform to take you into the future.
Does our current solution automate the basic and routine tasks for the care team so members can focus on delivering the best care to their patients?
How do we keep track of a broad range of patient information so that we can identify and prevent health care problems before they become critical?
Can we get an automated solution for routing the patient to the right care team member, whether that is a personal care aide, a nurse, a doctor or a therapist?
How can we involve patients and their families in the care process and what are our options for installing consumer-friendly health monitoring devices at patients' homes?
How do we do this all remotely so our caregivers in the home are able to document visits and access information electronically?
Any care delivery agency that wants to succeed in this changing environment will need a telehealth solution that incorporates a technology trifecta of artificial intelligence, chat bots and predictive analytics, so that they can manage the entire process remotely and seamlessly. The technology necessary to profitably adapt to the future—and seamlessly blend with in-person care as needed—is available now.
So, the only remaining question is: Will your agency take a proactive approach to ensure success in the years ahead or will you be among those scrambling to catch up?