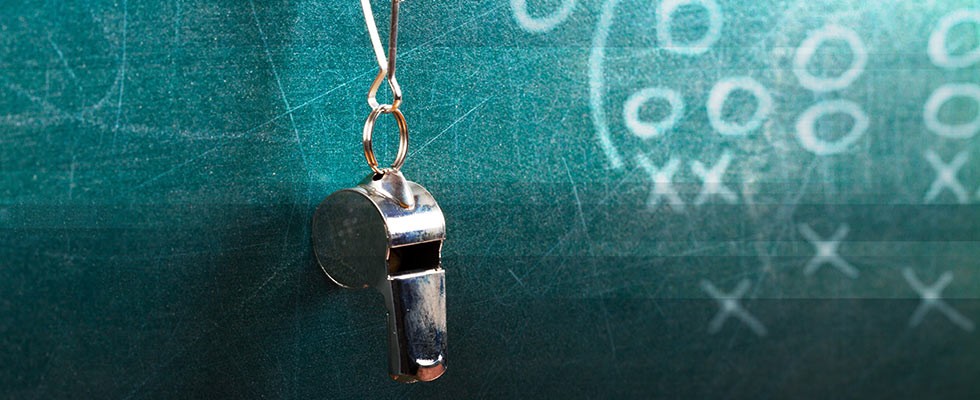 What really matters to your employees?
This column is the second of a two-part series on training and onboarding. The first appeared in the May 2022 issue of HomeCare. Read it here.
Shortly after graduating from college, I got a job in pharmaceutical sales. I was highly engaged for the first few years of my career. I enjoyed all that I was learning about various medications and the disease states they were treating. I felt like I was making a positive impact on the world. The money and perks were good—a company car, cellphone reimbursement and an entertainment budget were amazing benefits for a recent college graduate.
I was successful; I received regular raises, promotions and recognition. The lifestyle was great as well. After the relationships in my territory were well established, I would usually be done with work by 3 o'clock each afternoon, allowing me plenty of time to be with my young family.
But there was a big problem. As the years went by, my career became boring. I was not learning much that felt new; I didn't feel stretched or challenged, and it worried me greatly that my skills were eroding as I headed into my 30s. It was hard to leave the six-figure income, benefits and lifestyle, but I had to move on. I raised my hand to voluntarily take a severance package during a round of layoffs and I used the money to begin the exciting roller coaster life of an entrepreneur. Although it terrified me at the time, it was one of the best decisions I have ever made, and I haven't looked back.
Employees Want to Learn
One thing I learned through this experience is that employees want to be challenged in their careers and they want to continually learn new things that will help them progress personally and professionally.
Employee churn in the homecare business is astronomical—around 85% of employees leave each year. High turnover means inconsistent customer service, and managing all of the transitions increases administrative costs. Ultimately, high turnover can keep you from moving your business forward because it keeps you from focusing on things that lead to greater growth and profitability. Plus, let's face it, constant onboarding is exhausting.
Front-line employees in homecome consistently have two complaints about their jobs. The order of these two shifts back and forth but are always the same: lack of recognition and lack of training. Lack of recognition is a consistent complaint across all job surveys, but lack of training is more unique and is something providers can focus on and improve.
Quality training needs to be implemented both individually and collectively. Individuals have specific needs related to their strengths and weaknesses that require one-on-one attention. Training groups allows for efficiently covering topics that apply to everyone and the training can often be outsourced.
Training Individuals
People are unique, and the variables associated with people and their individual needs are endless. There is no getting around it—people need individual attention, and that takes time when training. Make the investment of time with your direct reports. As Stephen Covey, the author of "The 7 Habits of Highly Effective People," said way back in 2004 at a live speaking engagement, "With people, slow is fast and fast is slow."
"Coaching" is probably a better word to use when it comes to training employees individually. A great coach puts the right person in the right position and makes sure they understand the larger vision and how their role fits into it. A coach will then consistently work with the person to help them succeed. They will teach the employee what great work looks like and give them specific things to work on. Then they will observe performance, reinforce what is done well and work with the employee on what needs to improve.
The business world functions just like the world of competitive sports. Good coaches get promoted and move up the ranks. Poor coaches get fired or demoted.
Collective Training
Fortunately, in the homecare world there are great resources to help you train your teams collectively. The 24/7 nature of homecare makes it difficult to get together, but training libraries such as Home Care Pulse or MedTrainer will allow you to assign a bundle of trainings that apply to a large group of employees. Also, younger employees are comfortable with—or may even prefer—remote digital training.
Many training libraries have learning paths that allow your employees to become "specialists" in certain areas. Becoming a specialist gives them a feeling of accomplishment that leads to greater employee satisfaction. You can also use your trained specialists to set your business apart in the community. By creating and assigning learning paths that address the needs of referral sources and clients, such as Alzheimer's and dementia training, you will be able to provide better customer service and get more business.
Don't make the mistake that many companies do by assuming that adequate pay and benefits will retain your employees. That is simply not enough. Quality training and coaching keeps your employees engaged in their careers. Make sure to take the necessary time to coach your employees individually and invest in the resources that help you efficiently train your employees collectively. Doing so will lead to happy employees who stick around to help you build your business; it also improves customer service and sets you apart from other companies.