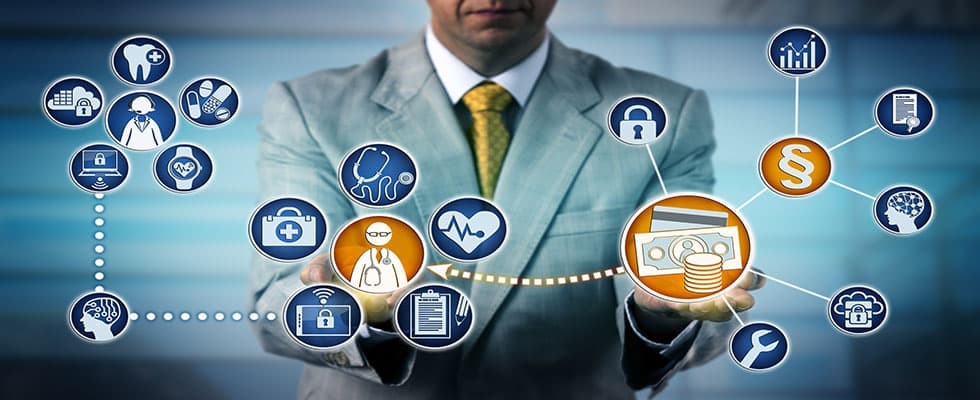 Guide your MA & MCO customers so you can be reimbursed properly
Home medical equipment (HME) suppliers have always had challenges in getting paid accurately and in a timely manner for the items and services they provide to their customers. This is an assumed cost of doing business, and suppliers persist despite the obstacles because of the rewarding nature of taking care of customers.
There doesn't seem to be a greater challenge to the supplier as when a customer has a Medicare Advantage (MA) plan or is under a managed care organization (MCO), which is the outsourcing of state Medicaid programs to private insurance companies. A common theme here is that the two major government health care programs—Medicare and Medicaid—that are supposed to safeguard health care for seniors, low-income adults, children and people with disabilities are allowing private insurance companies to administer health care for this demographic.
Misleading Ads
Seniors are being bombarded with television commercials from these private insurance companies, sometimes posing as Medicare and often using likable celebrities sell their Medicare Advantage plans. When you read the fine print, it becomes clear that these plans are not affiliated with any government program or agency.
Below is a screenshot of one such commercial featuring Joe Namath; it's difficult to read the fine print. Does anyone think a senior can actually read this while Joe is speaking and other text keeps changing? Seniors may believe they are calling a real Medicare representative who has their best interest in mind. However, the representative's goal is to convince seniors to select their MA plan over original Medicare by touting that they offer all the standard coverage of Medicare plus additional benefits with a lower out-of-pocket cost.
This leads to many HME providers discovering that they must fight for every claim—and that they face agencies using delay tactics or denying claims. Many plans reimburse at unsustainable rates when they do pay.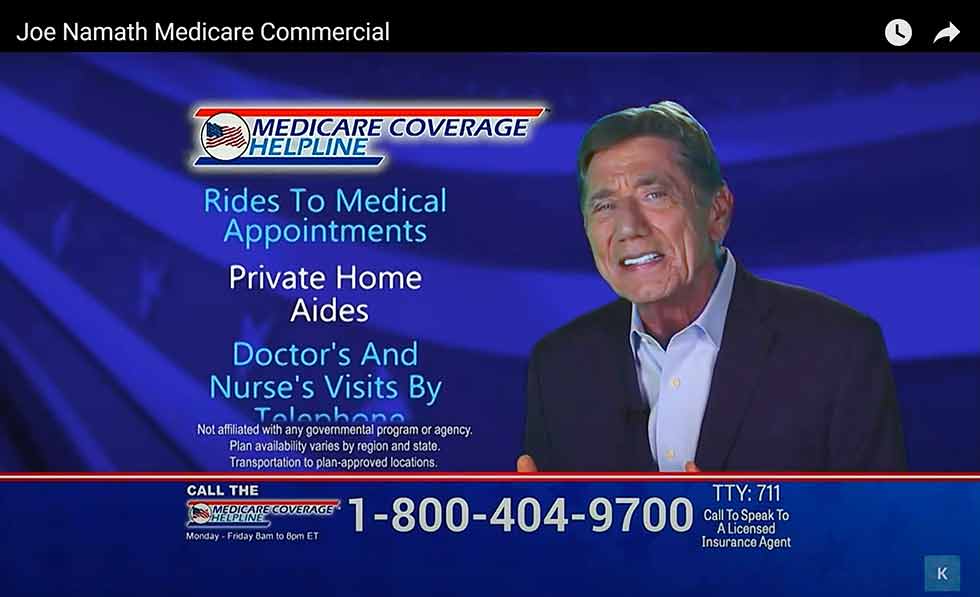 How to Combat These Issues
First, if there is a contract offered to be in-network for one of these agencies, review it thoroughly and make sure the coverage criteria, rates and payment processing are acceptable. Ask to see details of how the plan matches Medicare in writing. If you do not have a contract and a customer comes to you for equipment, verify these details before processing the claim. If you can't accept what a payer offers for reimbursement, don't. At that point, try to negotiate a fair contract. If the insurance company won't accept it, inform the customer why you can't provide them with the items they need.
Second, tell your customers (current and new) where they can obtain unbiased information on the differences between original Medicare and their MA plan. Some MA plan customers may be able to get a gym membership and eyeglasses, but they may not be able to obtain the wheelchair, hospital bed or oxygen they need. Educate your customers and let them know they can select a different Medicare plan (or switch back) if they find that the MA plan they chose isn't working.
Medicare-eligible seniors can call (800) 633-4227 (that's also 1-800-Medicare) to speak an actual Medicare representative for accurate information about selecting the best plan for them. There are also people who specialize in helping seniors navigate the Medicare marketplace.
Helping Medicaid Patients
Medicaid patients who are moved to an MCO are in a more difficult position because they were placed in the program by the state. They don't have the option to switch back to the state's Medicaid program since the state outsourced this function to the MCO. What can you do when you want to help the patient, but the MCO is using delaying tactics, inappropriately denying claims or paying at a rate that you can't accept?
Contact the MCO to express your concerns and let them know you can't continue servicing patients on their plan if these issues are not corrected. If that doesn't work, then contact your state's insurance commissioner, your state representatives and your congressional representatives. Be prepared to share the details of how their actions are negatively affecting your business and patient care. They will ask for examples, so have them ready: how long claims are delayed, incorrect denials and unacceptable payment rates.
If suppliers keep accepting delays in payment, incorrect denials and unsustainable rates, the Medicare Advantage plans and MCOs will continue taking advantage of suppliers. It's easier said than done, but suppliers must stand up to the bully to initiate the changes needed to ensure fast and accurate reimbursement as well as sustainable rates so they can continue taking care of their customers.