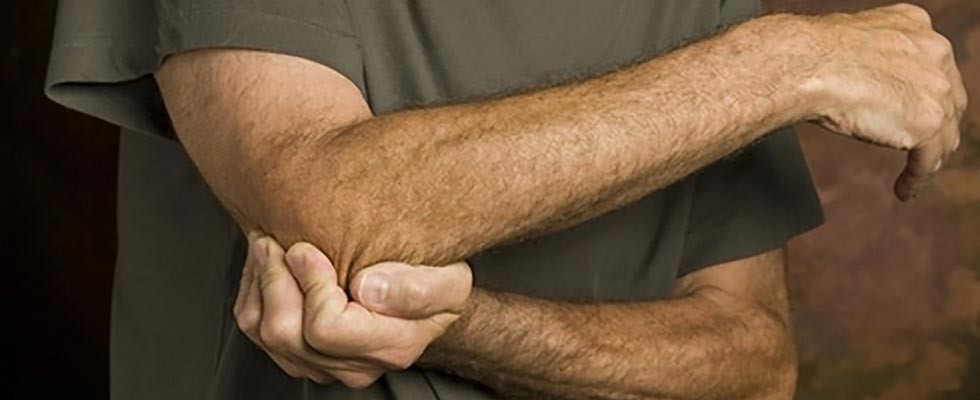 Vibration therapy can help relieve pain for arthritis patients & others
Vibration therapy is generating a lot of buzz, as emerging research suggests low-amplitude vibration therapy may have more benefits than previously known. Portable wraps that deliver targeted relief at an affordable price are making this type of therapy more accessible than ever.   
The Basics
Vibration therapy works by stimulating muscles and ligaments to increase blood circulation, ultimately helping reduce pain and inflammation, promote immune response, and improve joint strength and flexibility, among other benefits. Additionally, the vibrations serve as a sensory distraction, disrupting pain signals that are constantly traveling along the body's nerve endings to the brain. Best of all, vibration therapy doesn't bring the feeling of electric shock that is commonly associated with TENS units.
The technique was originally introduced as a treatment protocol to maintain bone strength and density in astronauts in the 1960s; today, clinical studies suggest vibration therapy may offer benefits for patients with arthritis, osteoporosis and other ailments. It is also a trendy workout recovery option due to ease of use. A study completed earlier this year indicates that five minutes of low-level vibration therapy was as effective as a 15-minute massage at reducing muscle soreness and improving recovery time after strenuous exercise.
Additional studies indicate that vibration therapy may be useful in muscle rehabilitation after acute injury and also in those with chronic illnesses such as arthritis and fibromyalgia.
Managing Pain
Millions of Americans live with arthritis, inflammation and other issues that affect the bones or joints. These can be painful and limit ability. Pain-relieving medications may come with side effects and might not be appropriate for mild forms of arthritis and similar disorders.
In these instances, vibration therapy may serve as an important tool for anyone living with inflammation or discomfort. Specially designed gloves and wraps that cover the hands, joints or limbs are designed to gently vibrate in order to reduce pain and improve circulation.
According to the National Institutes of Health, researchers from the University of the Witwatersrand in Johannesburg, South Africa, found that individuals living with rheumatoid arthritis showed improvements in functionality and decreased pain when using vibration therapy over the course of three months. After following up with test subjects, the scientists found that those continuing the treatment showed even greater improvement six months later.
In total, there were improvements to functional abilities, physical activity, body composition and overall "health-related quality of life." The scientists concluded that vibration therapy can help individuals living with arthritis become more mobile and active and, in turn, may improve overall health and functionality.
Vibration therapy may have other clinical applications as well. Clinical studies on whole-body vibration therapy have shown that it can help reduce pain and inflammation and improve joint flexibility and strength. Over the years, vibration therapy has been used in clinics and hospitals. Additional research, published most recently in the journal Disability and Rehabilitation, found that vibration therapy helped strengthen the bones of postmenopausal women living with osteoporosis.
How It Works
It is now easier than ever to use vibration therapy as part of a treatment regimen. In as little as five minutes, patients can benefit from helpful relief and improved flexibility from the comfort of their home, in the office or at the gym. There are two main product categories:
Gloves: Small vibrating motors embedded within gloves gently work to reduce pain and inflammation caused by arthritis, swelling or other issues. As previously mentioned, the vibrations serve to limit the impact of pain signals before they reach the brain, while mild compression works to enhance blood circulation and limit discomfort. The sensation of vibrating may soothe the body's pain receptors and work to warm aching joints. The gloves can be turned on and off with a small button and offer an over-the-counter alternative to traditional arthritis treatments.
Wraps: Wraps placed on the knee, back, thigh, shoulder, elbow, calf or ankle can offer similar relief for pain in the limbs. These wraps use an interlocking hub to deliver targeted relief designed for intuitive fit and maximum support. As with the gloves, small vibrating motors contained within the hub work to boost circulation and deliver a host of benefits, including increased blood and lymphatic circulation, reduced pain and inflammation, enhanced immune response, and improved joint strength and flexibility.
The buzz about vibration therapy is real. Adding this option to your store provides an alternative treatment option that may offer benefits for anyone who is suffering from chronic pain or poor circulation or is simply looking to improve muscle strength and flexibility.
---
Potential Benefits of Vibration Therapy:
Increased blood and lymphatic circulation
Reduced pain and inflammation
A boosted immune response
Additional joint strength and flexibility
Increased healing of fractures, strains and sprains
Decreased stress and increased energy levels
Assistance in detoxification and removal of wastes from the body
Safe and effective