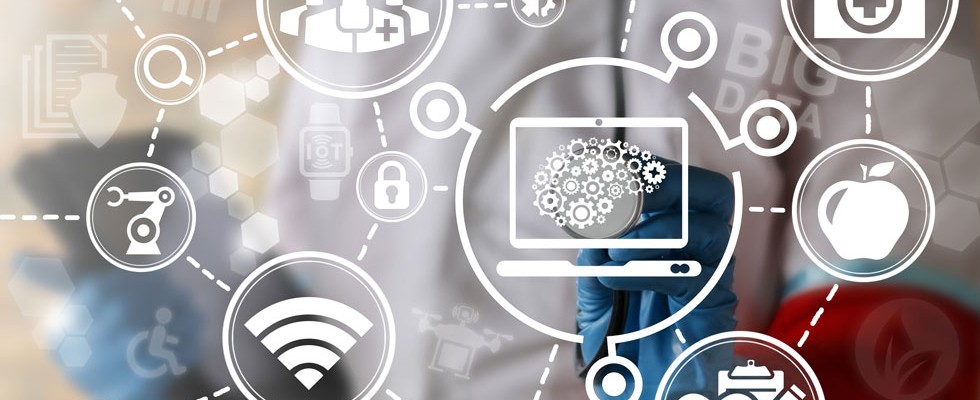 How to break through pharmacy intake bottlenecks
Intake is essential to the homecare pharmacy business; after all, it determines whether your new business is won or lost. Yet the time-critical process can be riddled with challenges, miscommunications and lost information. Because multiple staff members are often working on a new intake simultaneously, managing information from many sources and dealing with paper records that add extra steps, the intake process presents many opportunities for critical information to be lost or miscommunicated.
Not only does this create frustrating and potentially dangerous lags for patients waiting for treatment, an intake process that isn't streamlined can also cause challenges down the line in other departments, like billing, if critical information is missing. And, of course, as the first step of working with a new patient, intake is critical to growing a successful business; bottlenecks in the process will prevent you from responding in the expedient manner required to keep referral sources happy and to ultimately reach your full business potential.
I've outlined the top contributors to these intake bottlenecks and ways homecare pharmacy and home infusion providers can use technology to solve them. By eliminating manual paper processes, improving coordination between staff members, patients and prescribers and engaging patients in their financial responsibility, you'll experience fewer intake headaches all while improving the satisfaction of your key constituents.
Challenge No. 1
The typical paper process of scanning, uploading and filing information is costly, time-consuming and presents multiple opportunities for essential patient information to be misplaced.
Solution:
Look for technology that digitizes this process and integrates information directly into a document management system. Referrals come in from many sources and in myriad ways, so incorporating integrated technology such as efax and electronic referral capabilities allows you to channel incoming referrals directly into your software platform. This eliminates the paper shuffling often required to get physical documents all into the same place, dramatically streamlining the process.
With a technology solution that addresses multiple aspects of the pharmacy business in one place, you can also use the intake process to set yourself up for success down the line. When referrals are delivered directly to a document management module—or even imported directly into a patient record—the front-end process is streamlined and results in a single, robust medical record for each patient. As a result, billing and other back-end processes will be smoother and more effective experiences, with all the documents those employees need available at their fingertips.
Challenge No. 2
Coordinating between multiple employees as well as with your patients and prescribers can create gaps where essential information may be lost.
Solution:
Find a technology provider with workflow functionality built to support multiple people working with a single document or new patient referral. Strong workflow tools will create full integration between each step of the intake and other pharmacy business processes, eliminating opportunities where that information might otherwise slip through the cracks.
An effective workflow should be designed to support the movement of tasks from person to person. For instance, everyone— from the intake coordinator entering patient information and following up with referral sources to the staff obtaining signatures on orders — needs easy access to up-to-the-minute patient information. Speed and the ability to hand off efficiently are essential; some companies even set goals for themselves by definingh the number of minutes until someone begins working on a new referral or the number of minutes until they provide an answer to the referral source.
Technology is available to support these workflow and visibility needs. These include tools such as interactive work lists, which facilitate handoffs of tasks; patient engagement apps to simplify patient-provider communication; and electronic prescription support to easily exchange information with your prescribers for faster, more accurate processing.
Challenge No. 3
Intake is an essential opportunity to quickly assess a patient's financial responsibility and to set clear expectations, but with so many moving parts, this moment can be handled inaccurately or lost altogether.
Solution:
To support a successful conversation with patients around financial responsibility, providers need accurate records of insurance coverage as well as the ability to verify eligibility and obtain details about copays and deductibles. For prescription drug plans, the ability to submit test claims allows immediate insight into the amount a payer will reimburse for a given product (and, if appropriate, equivalent substitutes) and what a patient will owe. And the ability to produce and obtain patient signatures on documents such as financial responsibility forms is necessary to make sure everybody is on the same page.
With a technology solution that automates these processes, you can more easily transition to the industry model where the patient is more aware of their responsibility for medical costs. Functionality such as electronic eligibility verification and test claims allow you to make sure these crucial steps for intake are accurately handled.
Additionally, integration between form generators with electronic signatures and document management software ensures that you not only have the necessary patient signatures but that all the documentation is stored in one place for easy access. Finally, patient engagement technology gives you the ability to automate your communications with patients regarding financial responsibility.
With the right technology solution, intake bottlenecks can be a thing of the past. Homecare pharmacy and home infusion providers who harness technology to eliminate manual paper processes, improve communication and coordination and assess financial responsibility can reap the benefits with far fewer intake headaches and far greater satisfaction among staff, patients and prescribers.