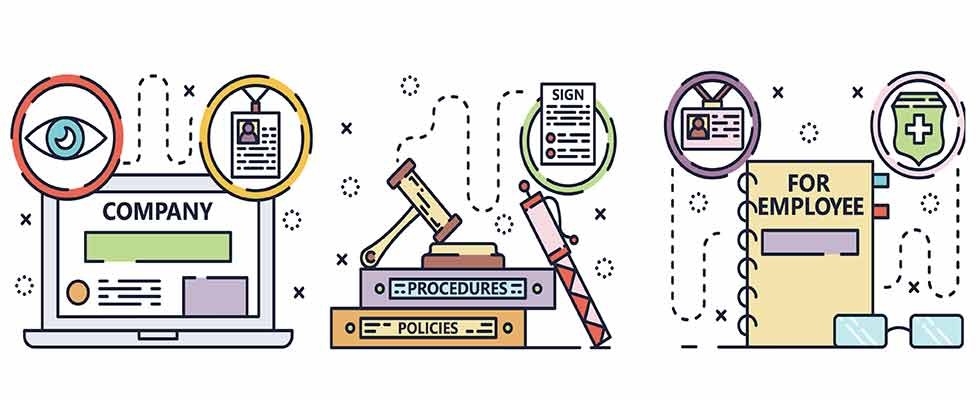 Guidance for homecare providers
It is often said that employees are a company's No.1 asset. The homecare business is a prime example of this; tasks cannot be performed without people who are able to help other people. That means it's difficult to run a successful homecare company with high levels of employee turnover. The best way to curb turnover is to have a great company culture.
Most people know that elements of a great culture often include a thorough onboarding process, specialized training and development programs, great benefits and open-door communications policies. While these approaches are important and necessary to help build a great culture in the homecare industry, one element is often overlooked by businesses as a key factor in defining a company's culture: the employee handbook.
Every homecare company needs a well-written employee handbook. It's more than just a long list of workplace rules and regulations. Think of it as your company's "constitution." The employee handbook is an introduction to your culture and a road map for how to approach sensitive topics. It can serve as an important tool of defense in workplace disputes. Plus, it can communicate patient privacy policies and act as a guide for your employees to refer to on an ongoing basis. While handbooks don't necessarily address health industry guidelines, they do shape accountability for employee expectations.
Here are three things you should do as you work to create an employee handbook that's engaging, up-to-date and accurate.
1. Understand why handbooks are important.
The primary purpose of handbooks is to satisfy state and municipal work environments' laws and rules for notifications of workers' rights. Additionally, and for environments that don't require them, handbooks are the best place to begin collecting and managing information about policies meant to comply with federal and state laws.
A strong employee handbook can show employees how you embody your mission statement and values, what the patient experience means to your company, what tone you set for employees and patient relationships, etc. Handbooks also help both employers and employees by establishing expectations for what is or is not permitted in the workplace and providing guidance on how to address difficult situations.
When a company fails to keep its handbook in compliance with the required language in any given state, it becomes increasingly difficult to enforce the baseline rules of the workplace. Most notably, states and cities are amending paid and unpaid leave benefits on a near-monthly basis. And during the COVID-19 crisis, federal law has changed how health care providers are offered paid sick leave (see the May issue of HomeCare for more information). This makes it increasingly important to be sure that  policy updates to handbooks are accurate and prompt.
2. Know what to include.
There's no one-size-fits-all approach when it comes to crafting an employee handbook. Manuals should be customized specifically for your homecare business. As you develop your handbook, you may want to consider including the following:
Culture, mission and values
Orientation and onboarding procedures
Disciplinary actions
Code-of-conduct policies
Employment expectations
Pay and benefits
Hours and break times
Drug and alcohol policies
Patient privacy policies
While a bulk of the decisionmaking is up to you and your leadership team, some items are mandatory. This is where an expert opinion on legal and compliance factors, as well as operational human resources guidance, is helpful. Human resources (HR) experts are positioned to measure the
goals and practices of your handbook and can help you develop one that provides useful information.
HR can ensure your guidelines accurately communicate your open-door policies, payroll procedures, how to access employee personnel files, overtime pay, and adherence to policies set out by the Americans With Disabilities Act or Equal Employment Opportunity Commission. You might also want to consider going through an independent audit to be certain you're on the right track as you develop your employee handbook.
As you're deciding what to include in your employee handbook, know that your first version won't be your last. As laws and regulations evolve for professionals in the homecare industry, your handbook should, too.
3. Make it your own.
A great employee handbook should be a reflection of what you're trying to accomplish as an employer. Anyone who's reading your handbook—whether they're a registered nurse, home health aide, psychologist or speech therapist—hould be able to understand the tone your company is setting. This is also your opportunity to capture new employees' interest and show that you're prepared, professional, and have plans in place to help them flourish in their new roles and lay the foundation for collective success.