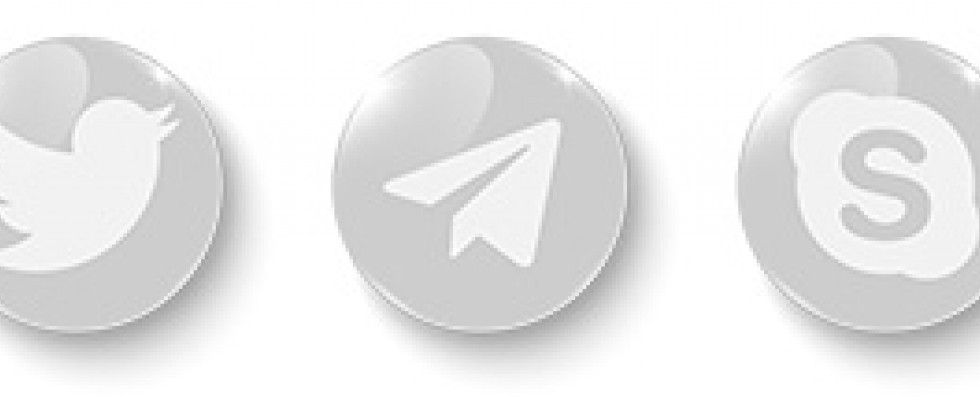 Marketing advice from top social media users
This July marks the 30th anniversary of the passage of the Americans with Disabilities Act (ADA). The act, signed into law by President H.W. Bush, was intended to ensure that people with disabilities would have equal participation in all aspects of society.
Today, modern society includes something that wasn't even on the radar then—social media. While social media platforms started out as a fun diversion, they have evolved into an important way to communicate with friends and family, especially during the current COVID-19 pandemic. That may be even truer for members of the disability community who are stringently self-isolating to avoid dangerous infection.
Social media can present challenges for the disabled. Many videos lack captions for the hearing impaired, and photos often don't have clear, descriptive alt text for those with low vision. However, platforms like Instagram and Twitter have proven to be a source of connection, strength and education for members of the mobility community—and have helped bring awareness of disability rights to the broader public.
Young mobility activists have taken the social media universe by storm, sharing their lives with others online. Their feeds offer homecare practitioners a window into the needs of the disability community. After all, you can't market home medical equipment (HME) or home health services to someone if you don't understand them.
Below, you will meet three social media influencers: Andrea Dalzell, Chelsie Hill and Shane Burcaw. HomeCare is grateful to them for sharing their experiences and stories.
---
ANDREA DALZELL, BSN, RN
Where to find her: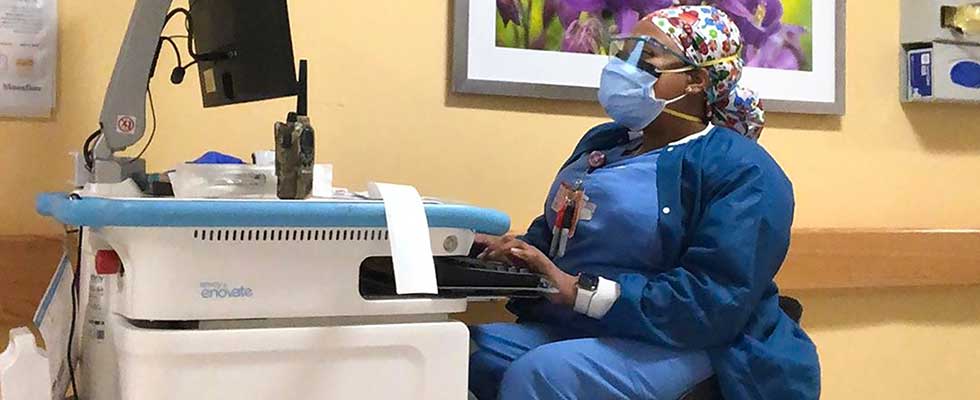 Instagram @TheSeatedNurse
Facebook @AndreaDalzell and @MsWheelchairNY2015
Andrea Dalzell, the first registered nurse in a wheelchair in New York state, works for the Montefiore Health System; these days she is getting attention for her role tending to coronavirus patients in New York City, the epicenter of the pandemic. Dalzell was diagnosed with transverse myelitis when she was five and was using a wheelchair full-time by age 12. She received her degree from the City University of New York, College of Staten Island.
WHO IS YOUR PRIMARY AUDIENCE?
I have both a traditional community from ages six to 50 and nurses ages 18 to 42.
HOW DOES SOCIAL MEDIA HELP TELL YOUR STORY?
I focused my Instagram around my time at nursing school, and what that was like going through it in a wheelchair and the message that nurses with disabilities can belong as well. I tagged every nursing handle out there. And now it's focused on my experience as a nurse on the frontlines of the pandemic.
WHY DID YOU WANT TO BE A NURSE?
I didn't always want to be a nurse. I wanted to be a doctor! Well, actually, I wanted to be a lawyer. I always told my doctors I would sue them for all the pain they put me through. Then I decided I would be a doctor so I wouldn't have to inflict pain on people. But I got through a couple of classes and didn't like the way doctors learned. They learn to treat the disease and not the person. Someone mentioned that nursing is about treating the person and not the disease. I am finding that to be true. You definitely treat the whole person, whether that's medically or holistically.
WHO INSPIRES YOU?
Every trailblazer before me inspires me. There are women in wheelchairs who went before, and they may not have the limelight I'm getting, but they are setting the bar for me. They gave me the motivation to finish. My mom is also my biggest inspiration. If she hadn't had the guts to believe that my disability didn't define me, I wouldn't have had the power to believe I could be a nurse or doctor. She enforced that at every milestone.
WHAT ARE SOME OF THE OBSTACLES YOU'VE FACED AS A WHEELCHAIR USER IN THE MEDICAL FIELD?
The biggest one is acceptance. I rolled into nursing school and they told me I couldn't be a nurse and that I didn't belong in the class. I knew what the ADA meant and that they couldn't turn me away. It's about having the guts to fight back. The industry doesn't see me as being capable of being a floor nurse. [During the current pandemic] they told me I was an infection risk. But I've learned the same infection control protocols as everyone else. I just do things differently.
HOW CAN HME DEALERS BETTER REACH YOUNG WHEELCHAIR USERS? ANY MARKETING THEY SHOULD AVOID?
Use social media to reach out and find people. A lot of young people are using social media. HME dealers can be in rural counties with 50 followers, but that helps. People are leaving rehab hospitals using HME products. Get into these hospitals and let them know you're there. Attend events that wheelchair users attend. Show up and let the community know you're there, because we get tired of just seeing our sponsors. Show us your products, demonstrate them to us. We want that personal connection. Maybe we don't need that product, but we want to be able to help a friend who does.
Don't falsify anything. We see through that. Don't put an able-bodied person in your wheelchair and use it in an advertisement. Not only can we tell, no one in the community has ever seen that person before. No one has ever tagged them on social media. Pick an advocate who best represents your brand and product and market that way.
---
SQUIRMY & GRUBS
Where to find them: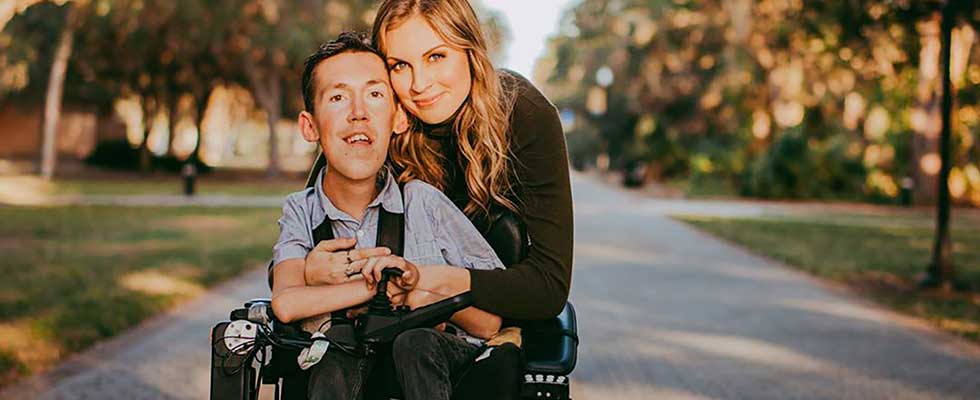 Instagram @shaneburcaw and @hannahayl
Facebook @SquirmyandGrubs
YouTube Squirmy and Grubs
Shane Burcaw and Hannah Aylward are the duo behind YouTube's Squirmy and Grubs. As well as his social media, Burcaw is the author of several books. He has spinal muscular atrophy and has been in a wheelchair since he was two. The pair met four years ago while living 1,000 miles apart, and Aylward reached out to Burcaw via email. The two started FaceTiming nonstop. They are now engaged and live in Minneapolis.
WHO IS YOUR PRIMARY AUDIENCE?
Our primary demographic is women between the ages of 18-30. Many of our viewers have a disability or know someone who has a disability.
WHERE DOES THE NAME SQUIRMY AND GRUBS COME FROM?
We chose the name Squirmy and Grubs for our YouTube channel because we didn't want to pick a wheelchair or disability pun. We wanted something unique and special to us. These names have been our nicknames for each other since early in our relationship.
Squirmy is what Shane calls Hannah because she never stops squirming around in her sleep at night. Hannah calls Shane Grubs because his hands are always sweaty and "grubby."
FOR BURCAW: HOW DID YOU CHOOSE THE TITLE "LAUGHING AT MY NIGHTMARE" FOR YOUR BLOG AND BOOK?
Throughout my life, strangers often assumed that my life must be a "nightmare" simply because of my disability. The exact opposite is true, so the title is a tongue-in-cheek reference to this assumption.
HOW DOES SOCIAL MEDIA HELP TELL YOUR STORY?
Our goal is to normalize interabled relationships, and to show that people with disabilities can have wonderful, fulfilling lives. By sharing our lives on social media, we have been able to give people a concrete example of these two truths.
WHY DID YOU CHOOSE TO ENTER THE MOTIVATIONAL SPEAKING CIRCUIT?
Our speaking engagements are definitely not intended to be "motivational," but rather funny and illuminating. We talk about the same topics that we address in our social media posts: ableism, inaccessibility and our interabled relationship. We got into the speaking circuit to be able to connect with people in person. It's a totally different experience than uploading a video to YouTube, and we've enjoyed both aspects.
WHO INSPIRES YOU?
Both of us recently watched the movie "Crip Camp" (about a summer camp for disabled teens) together, and we are feeling very inspired by all of the activists in that documentary who fought so hard for disability rights in America.
HOW CAN HME DEALERS BETTER REACH YOUNG WHEELCHAIR USERS? ANY MARKETING THEY SHOULD AVOID?
We feel that using more young wheelchair users in marketing will help other young wheelchair users connect with your products. We sometimes see only elderly people featured in HME advertisements, but this overlooks all of the disabled young people who use the same equipment.
HOW ARE YOU HANDLING QUARANTINE? WHAT OBSTACLES ARE YOU ENCOUNTERING AS A WHEELCHAIR USER?
We're often on the road for speaking engagements, conferences and other events, so staying home for the past two months has been an adjustment. We've learned to be more creative when coming up with ideas for videos. One big obstacle is the threat of the virus itself. Because Shane is especially vulnerable to a respiratory illness, it's been an anxious few months for us. We get really scared when we see people protesting social distancing orders, because it's those orders that are keeping Shane safe.
FOR AYLWARD: ANY TIPS FOR CAREGIVERS OF YOUNGER PEOPLE WITH DISABILITIES?
In our relationship, communicating about caregiving activities is important. Caregiving is pretty seamlessly woven into our days, so we usually don't think about it too much. However, it's important for us to check in with each other every once in a while about how both of us are feeling.
---
CHELSIE HILL
Where to find her: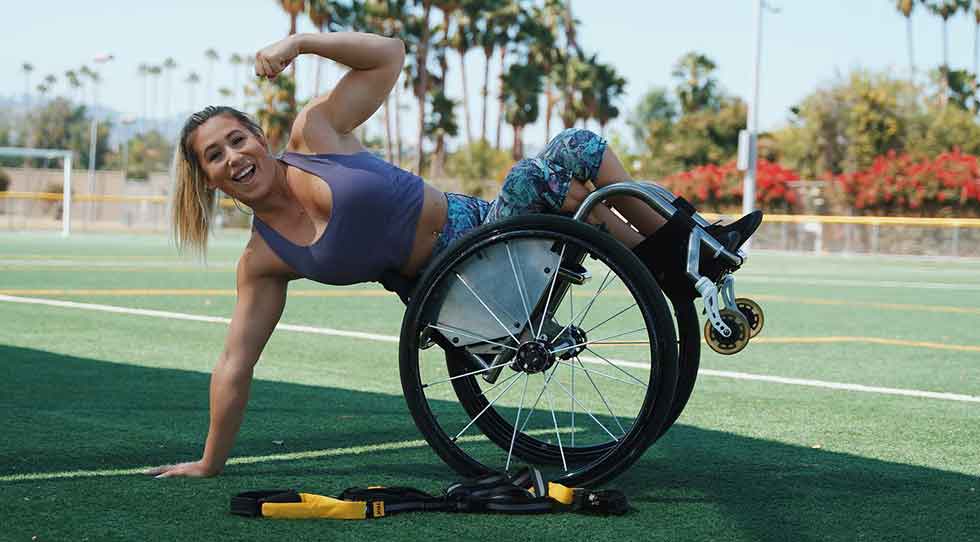 Instagram @chelsiehill and @Rollettes_la
Facebook @ChelsieHillPage
YouTube Chelsie Hill
Chelsie Hill is the founder of the Rollettes Dance Team and the Rollettes Experience for young women. The Rollettes is a wheelchair dance team based in California. Hill is a dancer, choreographer, and coauther of the book "Push Girl." She became a T-10 paraplegic at age 17 as the passenger in a car accident.
WHO IS YOUR PRIMARY AUDIENCE?
People in the disability community are a huge part of my audience but I also have dancers and content creators, too.
HOW DOES SOCIAL MEDIA HELP TELL YOUR STORY?
I was the face of SmartDrive for about 4.5 years. During that time, I realized that people started asking other questions. The more open I am on social media, the more I can answer those questions. On Instagram stories, I can show my day-to-day life. I can also share other influencers and collaborators. I bring followers along on my day-to-day journey working on the (video blogs); I show them the process from draft to upload to computer issues and everything in between. I can also keep them a part of the planning process of the Rollettes Experience that grew from seven girls to 200 girls and women. They are part of my family.
YOU WERE ON THE SUNDANCE TV SHOW "PUSH GIRLS." WHAT LED TO YOUR DECISION TO DO REALITY TELEVISION AND WHAT WAS IT LIKE?
I was newly injured and the other girls were pitching the show. And they asked me to be a part of it. They wanted me to meet with the main producers and told me I was the missing link. I was maybe 19 or 20. I got blasted across the internet and pushed into the limelight, and there was a lot of cyber bullying by people who thought they knew my life. But it gave me the chance to reach out to the girls who are now part of the Rollettes, so I'm thankful for the experience.
WHAT PROMPTED YOU TO FOUND THE ROLLETTES?
In the beginning, I had this idea of starting a dance company for my home town. I reached out to other girls who were young and newly injured. Some local restaurants in my home town of Monterey, California, sponsored us. We did a few car washes to help cover hotel costs and we traveled around for different performances and events. And then it became this big reunion every year, which eventually turned into the core dance team and then, years later, the Rollettes Experience.
WHO INSPIRES YOU?
One of my best friends, Ali Stroker. I met her early after my injury. She always told me, "You are beautiful. You can wear whatever you want." She gave me a lot of confidence.
What really motivates me is that I work really hard to make the Rollettes Experience everything it can be. All of the little ones who come to our dance classes inspire me. The Rollettes Experience functions like a nonprofit even though we aren't. We try to keep tuition low so it can be accessible to as many people as possible. Our sponsors are everything to make the event happen. Maybe one day I will be able to pay the team for all of their time but for now we rely very heavily on donations and sponsors.
HOW CAN HME DEALERS BETTER REACH YOUNG WHEELCHAIR USERS? ANY MARKETING THEY SHOULD AVOID?
Social media, social media, social media. The HME world is starting to come around, and all the mom-and-pop business may not feel like they are big enough, but they can benefit from it if they invest in social media correctly. But the biggest suggestion I can give is find real users who use the product. Don't put an able-bodied user in your power chair. I can't see myself in that. I can't see myself reaching for a high cupboard when the person is leaning way over and obviously has full leg movement. Create genuine relationships and make authentic content. Strategically reach different areas of the disability community.
WHAT ARE YOUR BIGGEST OBSTACLES AS A WHEELCHAIR USER IN DANCE?
I think the first obstacle is: Is the building accessible? These old studios have flights of stairs. Do they have elevators in the back? I've been turned away so many times. I've worked my way up to these advanced classes but it's taken a long time.
My biggest advice to other wheelchair users is to start in a beginner class so you have the freedom to explore your body and chair to get comfortable. Also, it's so important to find the right choreographer so you don't end up on the side doing your own eight count; someone who knows how to incorporate you and your chair into the dance.