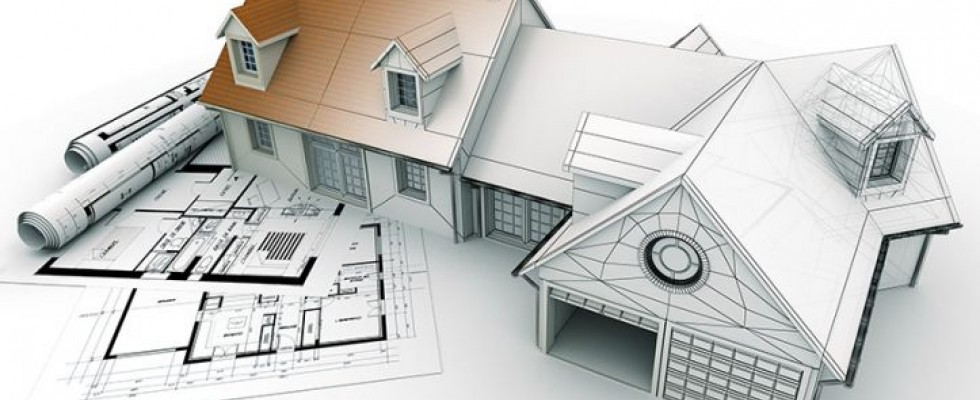 What does it take to stay home?
In both the home health and HME industries, experts agree: Most seniors would prefer to spend their golden years in their own home. According to a survey AARP conducted in 2014, 87 percent of adults over the age of 65 want to age in place.
"Every country has finite resources to care for its citizens," said ResMed chief medical officer Carlos M. Nunez, MD. "There is a trend to move from more acute areas of care to lower cost and less acute areas. When you think of this trend to de-escalate the cost of care, the home is the most logical place."
The questions related to aging in place, however, are not that simple. Is the home safe and accessible for the senior to live alone? Are family caregivers capable of providing care, or is outside care needed? What are the obstacles to making the home livable for the long term?
Preventing Falls
Fall prevention is one piece of this puzzle. Adapting the home environment to ensure it is safe for the senior to move around freely is a major concern for all involved.
According to the Centers for Disease Control and Prevention, 2.8 million older people are treated each year for fall-related injuries, which cost the United States $50 billion in 2015, with Medicare shouldering 75 percent of these costs.
"If a patient has had a fall, the risk of a subsequent fall is 50 percent more likely in the next six months," said Chris A. Otto, senior vice president of MobileHelp Healthcare. "When you're talking about fall prevention, [an important aspect] is risk assessment. Understanding if you or someone you love is at risk for falling allows you to devise a strategy around preventing that type of emergency."
Jim Greatorex, vice president of VGM Live at Home, advised professionals conducting home assessments to look beyond the client's initial request when walking through the home.
"A home assessor knows what the needs are [based on the initial phone call] before they enter the home, and they know the disease state of the client," Greatorex said. If the client requests a stair lift installation, for example, assessing the state of the home and making recommendations beyond that "builds the credibility of the industry."
When a fall does occur, getting help quickly is critical to the recovery process, especially with Medicare penalizing hospitals for readmissions across categories. Even if the senior is not injured, they may become afraid of falling again, reducing their regular activities, and thus increasing their chances of falling due to decreased mobility.
"The longer the senior goes without help after an emergency increases the chance of complications such as pressure sores, dehydration, missed medications and hypothermia," said Otto. "Having an emergency response device or support systems in place can mean the difference between a quick trip to the ER versus several days in the hospital.
"At the professional level, the home health providers and hospitals we work with are deeply aware of the importance of fall prevention, and are starting to implement fall management programs on a system-wide scale. To the extent that CMS is penalizing more for falls inside the hospital, it has contributed to an attitude shift. Anytime policy drives a health concern, it helps," Otto added.
Modifying the Home
Small changes to the home, such as removing area rugs or running cables around the ceiling instead of along the floor, may be all that is needed in some cases. For larger home modification projects, there are specialists homeowners can consult to make their home safer for the long term.
Certified aging in place specialists (CAPS) are certified by the National Association of Home Builders to assess the home for any modifications made to the structure and to make recommendations based on best practices. Certified environmental access consultants (CEAC), certified through VGM Live at Home, are able to make recommendations based on the senior's disease state, as well as advocate on behalf of the industry. VGM Live at Home is adding the Master CEAC program to its educational lineup later this year. CAPS and CEACs often work together with interior designers and contractors to complete home modification plans for the best outcomes for the senior. Knowing the expert to reach out to when in need can make a difference when seeking home modifications. It is important to note that CAPS are not typically medical professionals.
When home modification requires remodeling, the price tag may put some homeowners off making the changes.
To that end, the aging industry is campaigning for the Senior Accessible Housing Act, outlined in the sidebar below. Briefly, HR 1780 allows people over the age of 60 who make certain modifications to their homes to recoup a $30,000 tax credit at filing time. "If we can eliminate 20 percent of falls [through home modification]," believes Greatorex, "we will pay back any tax break the feds give."
"There are not enough options for safe housing for seniors," Greatorex added. "We need to start building the infrastructure to handle the demand and providing the products and services to make homes safe."
---
The Senior Accessible Housing Act amends the Internal Revenue Code to allow a nonrefundable tax credit of up to $30,000 for citizens over the age of 60 who make home modifications to enable safe, functional and independent living. Modifications eligible for the tax credit under the Act include:
Installing entrance and exit ramps
 
Widening doorways
 
Installing handrails or grab bars
 
Installing nonslip flooring
 
Other modifications listed by the Internal Revenue Service (IRS), that enhance safety and livability of the home
 
---
Connecting Care to Home
Remote patient monitoring is playing a larger role in keeping patients home. Simple apps allow family members to check in on their senior loved ones with the push of a touchscreen—"How are you feeling today?" one app may ask, and the senior can respond through a series of preprogrammed responses. A lack of response or several negative responses may mean a check-in is needed.
Other tools, such as the PillDrill, allow for the tracking and management of medication. Simply attach the included scanning chip to the pill bottle; then, when it's time to take the medication, the base station sends an audible alert to the patient, who scans the bottle. Caregivers receive a text alert that the medication was taken on time or missed.
"Medication errors account for about 60 percent of all fall emergencies—either due to missing a dose or doubling up on one," Otto said. "Medication reminders can help people manage their medications, and anyone who has been on a medication knows how complex it can be to manage just one or two. Managing five or six only exacerbates the issue exponentially."
ResMed, a provider of connected PAP devices and portable oxygen concentrators, keeps patients connected to their doctors and HME providers through the cellular network. Nunez said, "[Remote monitoring] goes back to tech accessibility, like having an app connected to the device that tells you with one number how you are doing (the myAir app). This motivates patients to stay compliant by using a technique called gamification. Using things such as a score for sleep therapy helps the patient and clinician to focus on adherence."
For caregivers, Nunez added that understanding the evolving world of therapy and the options available is vital. "It's not just the default of 'Let's get you to the doctor,'" he said. "The goal is to give the senior more control [over their treatment]."
Very few people want to spend their golden years aging in a facility; that much is certain. Coordinating efforts between providers to ensure seniors are safe at home, and providing the means to make homes safer to begin with, is vital to ensuring seniors can age in place with dignity.