Pediatric ventilator specialist RespMed on serving clients and rewriting reimbursement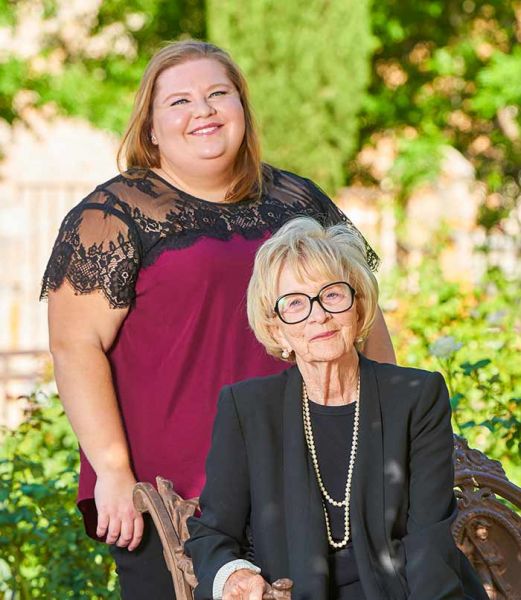 Irene Koogler, seated, and granddaughter Victoria Peterson of Texas-based RespMed
(Photo credit: Brian Wancho)
Business owner Irene Koogler, seated in the photo, once ran a home health agency. Today, turning 85, Koogler runs Texas-based Respiratory & Medical Homecare Unlimited, Inc., locally known as RespMed, with her granddaughter, Victoria Peterson, who works as purchasing administrator and specializes in product line development, purchasing and reimbursement analysis. That's not Peterson's only job—she is also an outspoken advocate for medical equipment providers in Texas and works as vice president of the Texas Medical Equipment Providers state organization (TexMEP).
In this article
Evolution of the business | The future of pediatric clients aging in place | What's unique about homecare in Texas | Rewriting the reimbursement program | Issues that concern this business owner
HomeCare: Describe the evolution of the business that your grandmother started.
Peterson: In 2007, Mrs. Koogler, my grandmother, identified that there were no pediatric ventilator providers in El Paso, Texas. With the collapse of oxygen reimbursement on the horizon, it was pediatric services, and specifically a ventilator program, that would help usher RespMed into its 15th year in business. Since that time, there has always been a need to diversify and become current with the trends in the DME industry.
We've evolved to offer so many services including enteral feeding, wound care and negative pressure wound therapy, Fisher & Paykel's myAIRVO device, bariatric products, apnea monitors, and a full range of sleep therapy with a special focus on compliance. Now, with the changes to insurance guidelines and the reductions in reimbursements, providing total care becomes more and more impossible
HomeCare: How does your company help a pediatrics client age? What do you see for the future of pediatrics and aging in place?
Peterson: There are a ton of challenges in helping pediatric patients age in place. Specifically, one that comes to mind is accommodating the increased mobility needs of patients and also accommodating equipment needs for patients starting to attend school.
We are often called to provide duplicate equipment specifically for school use. It's especially hard given that insurance companies and Medicaid are loath to reimburse for that duplicate equipment without having us jump through huge bureaucratic hoops. There's also much more wear and tear on [school-use] devices. And while we would love to allow kids to personalize their equipment, stickers and spray paint on a cylinder do not go well with FDA guidelines.
HomeCare: What is unique about Texas when it comes to the homecare industry?
Peterson: Given our land area and the pockets of our state that are very rural and very poorly populated, providers face many challenges in covering such wide areas. Frequent changes to living situations, the increased need for reinstruction and high levels of equipment loss all create a unique service environment. Out of sheer need, we've started covering areas over four hours from our physical location. Patients are unable to obtain some of the more complex respiratory devices such as ventilators and tracheostomy care.
A growing population of the state speaks primarily Spanish in the home. Our entire staff is bilingual out of necessity. Texas also struggles with a large number of children in the foster care system. Providing services to that population can be challenging. We also contend with providing care to patients who are unable to meet their basic daily needs. Patients with poor nutrition, patients without running water, without electricity, without access to sanitation—it all combines to create a unique service environment. In El Paso, we deal with all of the above.
We recently accepted a man for tracheostomy services as he was discharged from a rehab facility. Because he is a ward of the state, he was discharged to an apartment with no furnishings, sleeping on a bare mattress on the floor, and we were called upon to meet his needs for care at home. Thankfully, we shared this responsibility with a home health agency. But honestly, he never should have been sent home in the first place. Someone should have conducted a home visit prior to his discharge. We were called in at such a late time to provide service that while we normally do a home assessment, we were not given ample time to do so. Combined with the challenges of this man's home environment, he struggles with mental health issues. Situations like these really drive home the need for reimbursement reform. Eventually, patients in these kinds of situations go on to a much more expensive modality of care.
HomeCare: If you could redesign reimbursement, how would it work?
Peterson: Our industry would benefit enormously from a tiered system of reimbursement. For example, your accrediting agency would issue your business a star rating depending upon the levels of service you provide, the quality of equipment, the range of product, etc. That star rating would then correspond to the type of reimbursement you receive. So, a company with a 1-star rating that maybe only provides low-quality incontinence products would be reimbursed as a Tier 1. A company that specializes in high-end respiratory equipment with ample clinical staff would receive a 4-star rating. Their reimbursement would be markedly higher than that for the 1-star company.
Reimbursement currently is being assessed on the assumption that we all provide low-quality and low levels of service. It only disincentivizes those providers trying to be honest and provide quality care. I think we are remiss in not demanding more of our accrediting bodies to advocate on our behalf. No one knows more the difficulties of our industry and our legal requirements. We need to ask them to partner with us to advocate for fair and ethical reimbursement.
HomeCare: What are you watching?
Peterson: An issue that really concerns me are the proposed tariffs on imported medical devices. Most of the equipment and bent-metal pieces currently going to patients are made overseas and shipped in.
The federal government is trying to impose a 25 percent tariff on medical devices imported from China and other countries. If they are successful, this could mean product cost increases that force providers out of certain product categories or out of business altogether. CMS and major insurers do not have the flexibility or the understanding to rapidly change reimbursement methodology to accommodate these kinds of cost increases. Manufacturers are not going to allow those tariffs to come out of their profits, which leaves the provider responsible for absorbing that cost increase.
More from the June 2018 Cover Series
Editor's note: This article appeared in HomeCare magazine's June 2018 Aging in Place Cover Series. Read more from this series:
---
~Professional Meets Personal~
Aging in Place Tips from Irene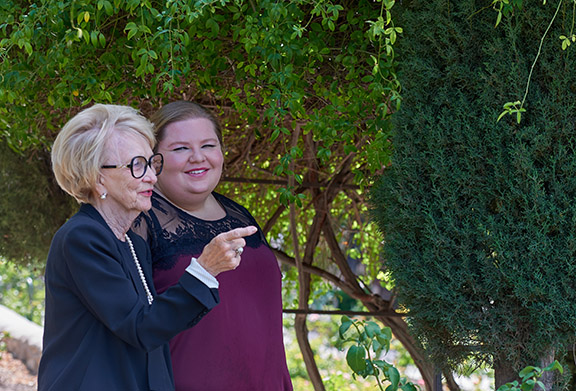 Remain as active as possible.
Have a purpose every day, and make sure it's something that interests you and keeps your mind engaged. You have to want to be here to keep living. "Continuing to work has also been a huge help to avoid aging. I think if I had stayed retired, I might not have lived this long or be as healthy as I am."
Keep connected with loved ones as much as you can with phone calls and text messages.
Learn something new as often as you can.
Live as independently for as long as possible.
Try alternative therapies for any health conditions you might have unless traditional medicine is the only way to resolve the problem. "I swim every single day that I can. When my pool is open and I can swim, it relieves my arthritis pain; it reduces my stress; it's fantastic exercise, and it's enjoyable. It also keeps me active and limber."
Eat your tomatoes and drink plenty of coffee.