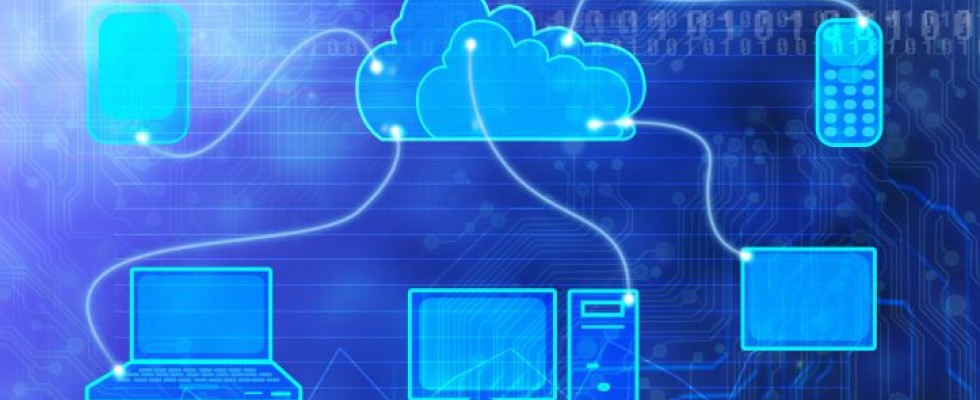 Answers from industry experts
TRUSENSE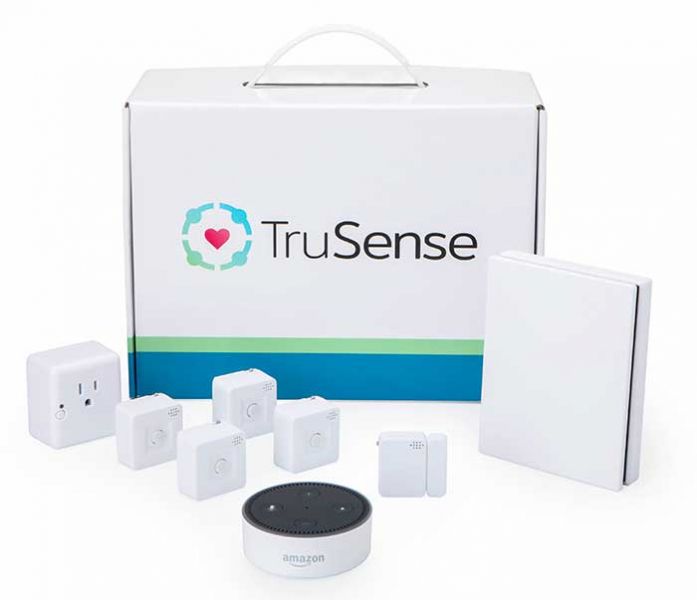 TruSense Independent Living
Rob Deubell, Senior Vice President mytrusense.com What market segment do you serve? DEUBELL: TruSense has solutions for seniors living independently, or have periods of the day when nobody else is there to help in the event of an episode that could affect safety or wellness. How do you differentiate your products? DEUBELL: We have products that provide unobtrusive, sensor-based solutions in the home, that can detect a potential issue. With our independent living product line, the senior can know that if there is an issue, TruSense will detect it, and follow their rules for escalating it to the desired response, including having our 24/7 response center to dispatch EMS. What are the key differences in home monitoring products and PERS? DEUBELL: PERS products have been around for three decades. They can work in certain situations, but studies show they are not consistently worn, instilling a false sense of security. Home monitoring solutions do not require active engagement by the person being monitored. They can identify potential safety issues. The best systems are passive and do not incorporate cameras, which can be an invasion of privacy and diminish respect for the dignity of the person. How do you address patient privacy and security concerns? DEUBELL: First, we allow the patient to determine with whom they wish to share information, and what information they want to share. Second, TruSense is HIPAA compliant, and data cannot be inadvertently shared with someone the patient does not authorize.
SYNZI

Lee Horner, CEO synzi.com What is your company's specialty? HORNER: Synzi is a technology company dedicated to providing better ways for health care delivery organizations to manage and engage colleagues, patients and members, simply and efficiently. Our virtual care communication platform enables providers to engage their patients with video, SMS, text and/or email. What market segment is best served by your home monitoring product(s)? HORNER: Our platform helps home health agency care teams conveniently and cost-effectively engage at-home patients via video—from anywhere, at any time, on any device. A care team can conduct virtual visits with patients and also access clinicians for virtual consults if the patient has critical questions or emerging issues during a video call. How do you address patient privacy and security concerns? HORNER: Synzi leverages ClearDATA's HIPAA-compliant and HITRUST-certified solution to ensure the security, privacy and compliance of the platform.
RESMED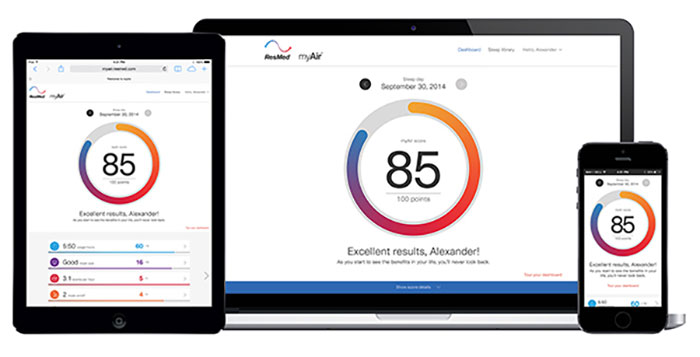 AirView Platform
Bobby Ghoshal, Chief Technology Officer resmed.com What market segment do you serve? GHOSHAL: More than five million people with sleep apnea have cloud-connected ResMed PAP devices that enable both remote monitoring via ResMed's AirView platform and self-monitoring with its myAir app. The combination of these solutions is shown to raise PAP adherence to 87 percent (versus 50 to 60 percent adherence on non-cloud-connected devices). What should we know about home monitoring products? GHOSHAL: Using a medical device with built-in connectivity means you no longer need to stop by your clinician's office to turn in an SD card, or respond to a postcard about how your therapy is going. They already have your up-to-date information and will know when you need assistance and how best to deliver it, whether that's a phone call, email, in-person visit or a remote troubleshooting session. What are the key differences in home monitoring and PERS products? GHOSHAL: Sleep monitoring technology does not replace any PERS products that patients may have. This technology should not be used as an emergency response, but as a tool in their sustained therapy to accumulate sleep and respiratory data. How do you address patient privacy and security concerns? GHOSHAL: We continuously audit, enhance and optimize our security solutions to stay ahead of the dynamic cybersecurity landscape.
MEDHAB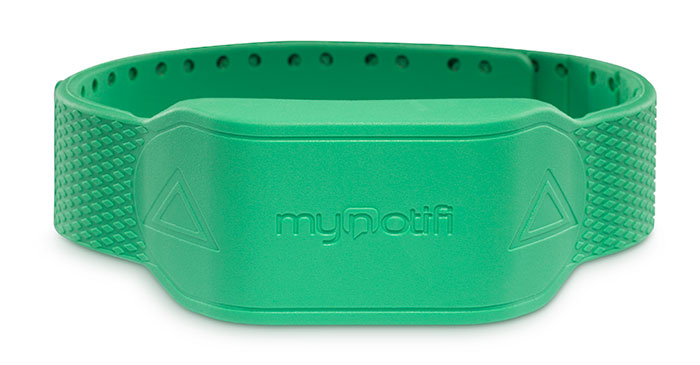 MyNotifi Wrist Wearable
Johnny Ross, CEO mynotifi.com How do you differentiate your products from others in the category? ROSS: MyNotifi offers choice regarding where on the body it is worn. It can be worn very discretely on the belt clip or comfortably on the wrist. The product does not require a call center, and has no monthly monitoring fees. Lastly, the product allows the person wearing the device to be completely mobile while remaining connected to family. How do you address patient privacy and security concerns? ROSS: Most home monitoring systems, especially those that do not have fall detection have not gone through the FDA process to determine classification and therefore may not be HIPAA secured. MyNotifi meets all FDA Class I (Exempt) device standards, and in such, meets HIPAA- privacy standards. How do you approach product development? ROSS: We worked closely with the Retired Senior Volunteer Program (RSVP) to understand needs throughout the development process. We also engaged through an institutional review board (IRB) physical therapy faculty and PhD students to conduct research. They spent hours falling for us so we could capture data and build the artificial intelligence program.
HNC VIRTUAL SOLUTIONS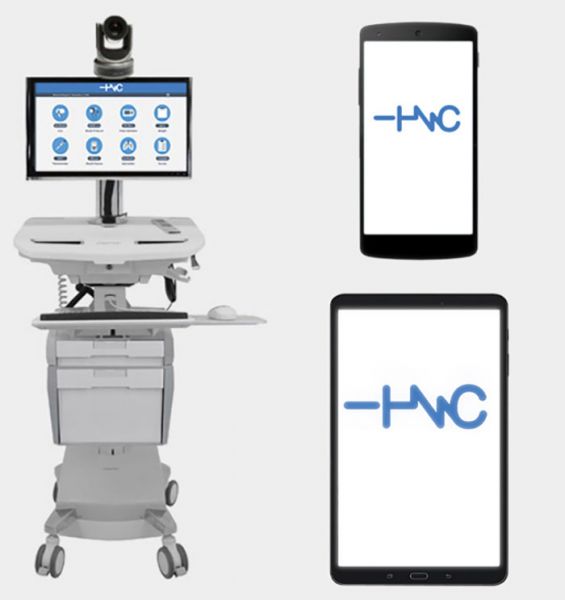 HNC Offerings
Ray Zak, Compliance and Contracting hnc-vs.com What is the company's specialty? ZAK: Our platforms combine HIPAA, HITECH and military-grade encryption along with face-to-face video, diagnostic medical consultations, integrated FDA-registered software with the ability to capture, secure, retrieve and relay patient vitals remotely, using all FDA-certified diagnostic examination peripherals. Why should home monitoring products be attractive to HME providers? ZAK: The ability to equip a patient with tools to be able to monitor and diagnose a problem remotely before it gets out of hand is a huge benefit to the patient and to everyone who participates in their care. With an HNC diagnostic kit, a patient can monitor themselves, and results can be sent directly to the patient's doctor, caregiver or family member, making effective monitoring of the patients' health occur daily instead of intermittently. What are the key considerations to know about home monitoring products? ZAK: Eventually, the line will become blurred between patients being monitored at home and in the hospital due to the integration and connectivity of the patient's home medical equipment. How do you address patient privacy and security concerns? ZAK: The peripherals of all our instruments and diagnostic tools are FDA Class II certified. We test them in our facility, and then integrate them with our FDA-registered software. We develop and deploy our products with military-grade FIPS 140-2 compliant data encryption and security.