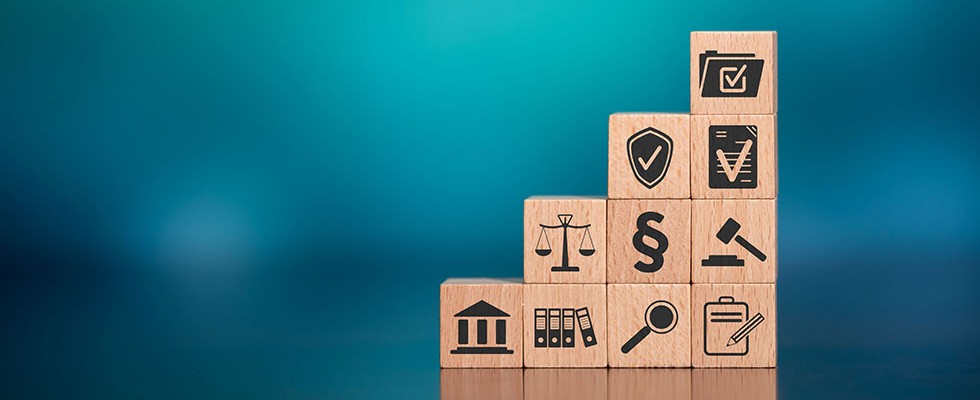 Evaluate your processes now to save headaches later
When the Biden administration announced a series of reforms in February to improve the quality of care in nursing homes, home health care organizations—already bracing for a shift to value-based purchasing—paid close attention.
The Department of Health and Human Services (HHS), through the Centers for Medicare & Medicaid Services (CMS), will oversee reforms that are intended to not only improve the overall safety and quality of nursing home care but also improve transparency of facility ownership.
Although the proposed increased oversight and more stringent compliance checks are focused on skilled nursing facilities, it is likely that these reforms and associated impact will spill over into other areas of post-acute care, including home health, especially with value-based purchasing set to begin in 2023.
Value-Based Purchasing
Medicare covers many medically necessary services in the home, and some estimates put the median costs for in-home care at upwards of $5,000 per month. With demand for home health care soaring and Medicare dollars increasingly flowing toward in-home care, heightened oversight into care quality delivered in the home is sure to follow.
Next year will usher in the first full performance year of home health value-based purchasing, with payment adjustments realized in 2025. Per CMS, the specific goals are to:
Provide incentives for better quality care with greater efficiency;
Study new potential quality and efficiency measures for appropriateness in the home health setting; and,
Enhance the current reporting process.
In short, home health care organizations, just like skilled nursing facilities, will be under a microscope. While many have made significant advances in care quality, despite staffing and budget challenges, home health agencies need to prepare for an era of greater transparency, oversight, accountability and compliance.
Value-based purchasing is being embraced as an effective measure to protect the most vulnerable patients. A 2020 CMS study found that in an assessment of approximately 1,900 home health agencies using the home health value-based purchasing model (HHVBP), total performance scores were higher than those of non-HHVBP agencies. Generally speaking, overall care quality and utilization scores improved, as evidenced by a drop in numbers of both unplanned hospitalizations and emergency room visits.
Time to Assess
Given where we are today and what we have all collectively experienced in the last 26 months since the first lockdowns began, home health care agencies are understandably concerned, especially as recruiting and retaining staff, along with overseeing clinical competencies and upskilling clinicians to care for higher acuity patients, remain top of mind. Home health executives recognize that compliance and clinical competency practices come with financial implications. However, home health agencies also recognize that improved performance will further enhance their financial standing by increasing reimbursements.
Now is the time for home health agency owners and operators to take this opportunity for high-level self-reflection and to consider how they can proactively lean in and make crucial adjustments to better position their agencies to thrive in this new era of compliance. An introspective assessment should include analyzing your current compliance and competency practices, identifying your strengths and vulnerabilities, and ultimately designing a personal plan of correction.
Here are four critical areas to assess:
1. Establish a comprehensive competency management program.
Surveyors will be looking closely at how home health agencies are managing the clinical competencies of their staff, ensuring they are well equipped to care for the patients with complex care needs that are increasingly managed in the home setting. Agencies should both evaluate and define best practices used and method of recording and validating staff competence. If your current process includes manually recording and tracking competencies on paper or in a spreadsheet, your organization may benefit from an automated tool that streamlines the process of tracking staff competencies. What would it mean to your home health agency if you incorporated a competency management system offering an electronic repository of best practices and just-in-time access to assigning, validating and reporting compliance?
2. Improve your compliance survey preparation.
Survey preparedness is an area of vulnerability if your current process is insufficient and fragmented. An essential first step to realizing improved compliance practices across the board is to establish a solid baseline. How often do you review federal and state regulatory updates and revise training modules? Who has access to this information? The inability to validate compliance with required education and training is not ideal, and surveyors will be placing your organization's compliance program under a microscope. Critical steps to achieving a state of improved survey readiness include not only maintaining up-to-date validation of staff compliance but also conducting mock surveys to identify and correct areas of concern. Create a consistent state of readiness by reviewing your emergency preparedness procedures and infection control processes and validating that staff are compliant with updated federal and state regulations.
3. Enhance your risk mitigation efforts.
Risk management is a top-of-mind concern for health care organizations and your current compliance and competency practices play a significant part in successfully mitigating risk for your home health agency. When assessing your current state, include time involved in reviewing regulations and creating new education and updating compliance records. Is this automated or manual? Who oversees the process? Another area to review is your current quality assurance performance improvement program. What is your current process for identifying and correcting any emergent problems? How do you validate your efforts to ensure your organization is meeting care quality standards? Incorporating a comprehensive compliance management program with an on-demand repository of best practice education and training provides your home health agency with the necessary tools to improve staff knowledge on identifying and reporting care variation. While senior leadership retains oversight for risk, every staff member plays an important role in your overall risk management practices.
4. Provide more point-of-care learning tools.
The fact that home health staff work independently to care for patients in the home setting provides a unique challenge and offers limited opportunities for in-person learning compared to other post-acute care settings. One way to improve staff education and training is to provide your team with easy-to-use, mobile-friendly learning tools they can access at the point of care, giving them the knowledge and confidence required to provide exceptional patient care. On-demand learning literally in the palm of their hands not only improves patient care but also promotes a greater sense of autonomy and encourages staff satisfaction, which ultimately improves retention.
There has arguably never been a more exciting time to be in home health, providing personalized care for patients in the home setting. Home health agencies are already preparing for 2023, the first performance year of value-based purchasing. You all are working hard to manage the continued and unprecedented pressures of recruitment and retention and onboarding and staff engagement and staffing shortages and more. Increased scrutiny of compliance and competency management practices are strong head winds facing home health agencies. By taking the time for self-reflection of your current practices and incorporating some of the above measures, I am confident you will rise to meet the challenge.