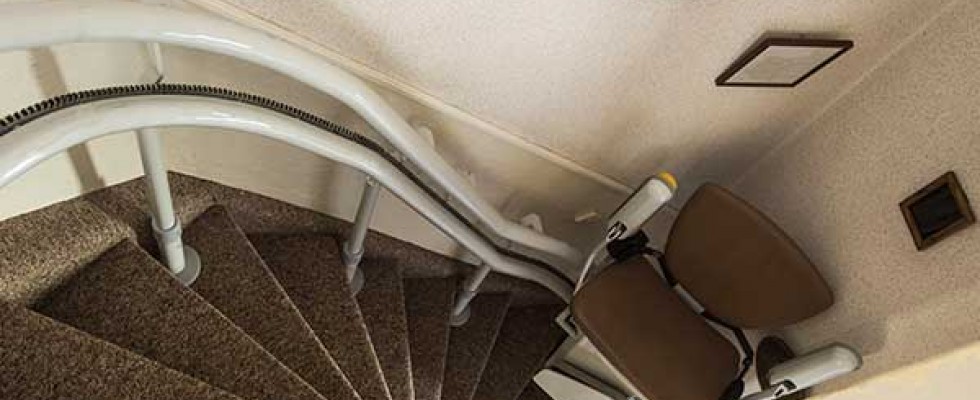 4 areas to focus on to help clients stay home safely
In 2020, approximately 17% of adults had a mobility disability that included difficulty walking, climbing stairs, dressing and bathing. In 2021, the youngest baby boomer will be 57 years old, while the oldest will turn 75. There are an estimated 54 million seniors over the age of 65, many living with some level of functional disability—and most will prefer to stay in their homes.
Why are these statistics so important? Considering recent studies that report a total wealth transfer as high as $70 trillion coming to the generations following the baby boomers and the ongoing limitations in insurance benefits for accessibility products, they represent opportunities in self-pay and alternative funding for home accessibility and home modifications. Generation X and millennials are increasingly making purchasing decisions for their aging parents and grandparents when it comes to home modifications.
Coverage for Home Modifications
The question I receive most often from clients focuses on insurance coverage: Before I pay out of pocket, does insurance cover home accessibility products and home modifications?
There is a lot of confusion around Medicare, Medicaid and commercial insurance benefits and the coverage of products needed to remain safe at home. This is primarily because insurance does cover some durable medical equipment (DME) that may be used as accessibility products, such as three-in-one commode seats. Medicare beneficiaries have difficulty understanding why Medicare will cover some DME and mobility products that assist them in accessing their home environment, but not cover other products like ramps and grab bars. While traditional Medicare does not cover home accessibility products or structural modifications such as ramps, stairlifts, grab bars or curbless showers, there are state Medicaid and home and community based services programs that offer covered benefits of home accessibility and home modifications. These programs and covered benefits vary by state.
The most recent addition for coverage of home modifications includes a Medicare Advantage (MA) Supplemental Benefit federal rule that became effective Aug. 3, 2020, called the Special Supplemental Benefits for the Chronically Ill (SSBCI) (§ 422.102). Individuals must meet three criteria to qualify for the SSBCI benefit:
Has one or more comorbid and medically complex chronic conditions that are life threatening or significantly limit the overall health or function of the enrollee;
Has a high risk of hospitalization or other adverse health outcomes; and
Requires intensive care coordination.
Providers should know their state and federal programs and discuss funding options and limitations with clients. Clear communication will help customers understand why they may need to resort to self-pay in order to make their homes safe and accessible.
Maximizing Home Safety & Independence in the Self-Pay Market
The most common home accessibility products and structural modifications clients need to remain safe and independent at home will be funded either out of pocket or by state Medicaid programs. These include:
1. Entrance & Egress
People of all ages with physical disabilities and mobility limitations need two safe ways to enter or exit their homes. Threshold ramps, modular aluminum ramps and custom wood ramps offer a wide array of choices. In situations where space is limited or clients cannot safely and functionally negotiate long ramp runs, vertical platform lifts (VPL) should be recommended with a cost comparison and explanation of the advantages over large ramps. For example, if a paraplegic lacks the upper body strength to self-propel a manual wheelchair up a 25-foot ramp run to accommodate a 25-inch rise to their front entrance, a VPL may offer a safer and more functional solution.
2. Stairs
Stairs inside and outside the home present challenges. Providers must assess clients' abilities to transfer on and off of stairlifts before making their final recommendations. If clients have caregivers who help with mobility and transfers throughout the day, the caregivers' ability to safely manage transfers is vital to ensuring a stairlift is the safest recommendation. When safety may be compromised by the installation of a stairlift, alternative products should be recommended such as a VPL or an incline platform lift.
3. Interior Doors
Interior doors typically have a clear opening width of 21 to 30 inches inside the door frame. When fully open, traditional interior swing doors can take up to 1.5 inches of the user's space inside the frame, creating barriers to safely accessing bedrooms, bathrooms, laundry areas and other rooms in a home while using a wheelchair or rollator. Standard rolling walkers have an overall width of 22 to 24 inches, and the standard 18-inch-wide seats of manual or power wheelchairs will have an overall width of 25 to 30 inches rim-to-rim depending on the manufacturer and configuration. One low-cost option for creating accessible doors includes installing swing-clear hinges and doorknob gobblers. The next levels of options would include structurally widening doors and installing wider swing doors, barn doors or pocket doors. Barn doors have become popular because they can accommodate a large frame without additional space.
4. Bathrooms
Bathrooms are the most common place for falls to occur, and also where the costliest mistakes are made. Consider whether the recommended products and structural changes for bathrooms will meet clients' needs for a lifetime. If the client can't modify a tub or shower or install a curbless shower, there are a wide array of grab bar styles and configurations, super poles, PT rails, sliding shower chair system and tub cutouts to meet short-term needs.
Selling a step-in shower unit (any rise of 1/4 inch or more) to replace a tub may not meet clients' future safety needs; if they have a progressive condition and will require a wheeled mobility device in the future, installing a curbless shower should be discussed. While installing low-cost options in the short term, customers will have time to financially plan for the appropriate bathroom remodel. By taking this approach, the provider will gain client trust.
In summary, the number of people living with disabilities and seniors who want to age in place continues to rise in the United States. Providers need to understand how to navigate the challenges and opportunities in the home accessibility market to meet the demands of various client populations.