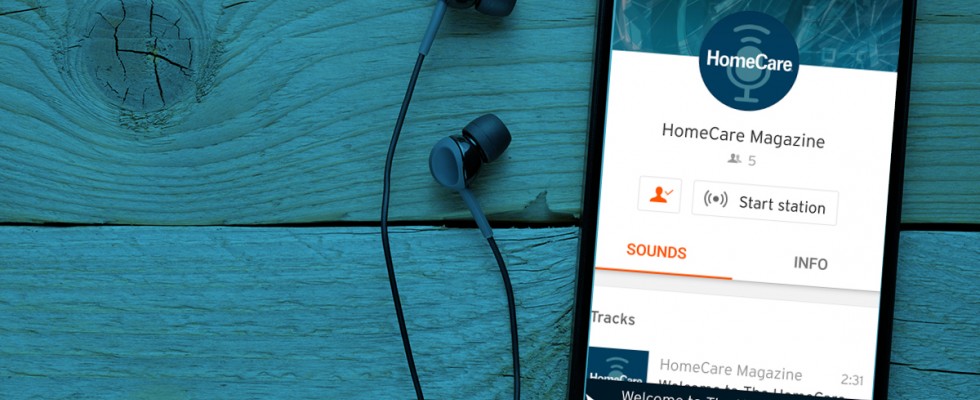 Advocacy for a changing world
No part of the American health care system has been more deeply affected by the COVID-19 public health emergency than homecare and hospice, which are based on providing personal care in a patient's home and serving many patients who are elderly and/or disabled, the most vulnerable population to the novel coronavirus.
In response to this unprecedented challenge, homecare and hospice have had to adapt. In April, Congress passed the CARES Act, which allows physician assistants (PAs), nurse practitioners (NPs) and other nonphysician practitioners to medically certify home health for Medicare patients, as well as establish and manage a care plan. It was a long time coming—with the National Association for Home Care & Hospice (NAHC) leading legislative and advocacy efforts since 2007!
"A quarter of a million NPs, PAs and clinical nurse specialists are the primary care practitioners for homebound patients," said NAHC President Bill Dombi. "We hope this certification capability will find its way to hospice, too. It should foster stronger relationships between community-based primary care practitioners, home health nurses and hospice care."
Listen to Dombi discuss these issues and more in the HomeCare Podcast.
Home Health
A comprehensive nationwide survey by NAHC back in April found that home health agencies (HHAs) were experiencing severe challenges to serving their patients, including:
41.5% of HHAs report serving actively infected COVID-19 patients. In the "hot spot" of New York/New Jersey, 85.71% of HHAs report serving such patients.
85% of respondents report revenue reductions with a median reduction between 15% and 20%.
31.7% report revenue reductions in excess of 20%.
53% report revenue reductions in excess of 15%.
"Hot spots" such as New York and New Jersey reported even higher reductions, with the NY/NJ region indicating 67.9% with greater than 15% revenue reduction and 46.3% reporting greater than 20% revenue reduction.
79% report decreases in admissions with 56% indicating reductions greater than 15% and 37.3% reporting reductions in excess of 20%.
"Hot spot" locations report much higher losses of new patients with 92.8% of HHAs in NY/NJ reporting decreases and 75% indicating a decrease of 15% or greater and 57% indicating a decrease of greater than 20%.
9% of HHAs report patients' refusals of care.
Refusals of all physician-ordered care have triggered payment reductions through the Low Utilization Payment Adjustment (LUPA); 67% of respondents reported at least a doubling of their LUPAs.
Reduction in demand and revenue have led to reduced staffing. More than half of HHAs said they had reduced clinical staff and 8% have shrunk administrative staff.
Respondents indicate that the top three concerns about their future are significantly reduced revenues, patient safety due to inadequate supplies of personal protective equipment and the inability to fully utilize telehealth services due to Medicare reimbursement.
Overall, the survey strongly suggests that home health agencies need financial support and Medicare policy relief in order to continue to serve COVID-19 infected patients, as well as the other 3.5 million Medicare beneficiaries who utilize cost effective, high quality care at home each year.
Hospice
One of the greatest challenges for hospices has been providing in-person visits as a result of patient and family fears of exposure to infection, residential and nursing facility limits on admitting non-facility health care providers, and shortages of personal protective equipment (PPE). Many hospice providers believed that, as a result, they needed to discharge patients because they could not adequately address the needs outlined in the plan of care. While some hospice entities had previously used telecommunications technology as part of their care strategies, others did not due to cost issues or concerns that Medicare would not consider these visits appropriate or sufficient to meet patients' needs. So when the Office for Civil Rights relaxed the HIPAA privacy standards for telecommunications technologies and CMS issued an interim final rule providing more clarity on how hospices could leverage technology for hospice visits and to perform the face-to-face encounter, it was a game changer for hospices nationwide. In a matter of weeks, hospices with no prior experience had fully adapted to technology-based visits and incorporated this mode of care delivery into their daily routines.
NAHC has heard of success in the following areas:
Use of technology for after-hours support such that a hospice RN can provide an immediate "in-person" evaluation during a perceived symptom crisis to reduce risk of re-hospitalization and/or emergency department visits.
Use of telecommunications technologies to support oversight of medication management, instruction and follow-up.
Use of telecommunications technologies to support oversight of symptom management (i.e. being able to see a caregiver dressing a wound) and follow-up (i.e. seeing if a wound/reddened area is worsening or improving).
Use of telecommunication technology for purposes of conducting group visits with patients and family members related to goals of care and changes to the plan of care.
Given the nature of hospice care, technology-based visits will likely never fully replace in-person interactions, but these above examples show how hospices, patients and family members could benefit from the ongoing use of technology. NAHC has asked CMS to encourage steps to continue hospice flexibilities related to use of technology to support patient care into the future. 
What Is Needed for the Future
The world will be changed after the end of the pandemic, and home health and hospice are no exception. Many of the policy changes enacted during the public health emergency should continue beyond it in order to improve access and care.
"It is too early to make a determination as to when risks associated with the COVID-19 virus will subside … it is widely believed that health care delivery will be altered for the foreseeable future by COVID-19," Dombi said. "This will most certainly be the case for services rendered to individuals with serious illness and those that are terminally ill. Given this likelihood, we believe it is an appropriate time to begin discussions around steps that can be taken by CMS to establish permanent Medicare policies related to the ongoing use of telecommunications technology in home health and hospice care."
During the rest of the COVID-19 crisis, more measures must be taken to ensure access to care and the safety of frontline health care workers and their patients.
NAHC was pleased to see that the HEROES Act included a broad Federal Medical Assistance Percentages (FMAP) increase for Medicaid. These increases did not target vitally important home and community based service (HCBS) programs, which every state relies on to keep people out of (or enable them to transition from) institutions. Because HCBS programs are optional Medicaid services, they are at risk for cuts in budget crises, placing people with disabilities and older adults at serious risk of unnecessary institutionalization. Therefore, we again urge that the package ultimately passed in the Senate include the targeted 10% FMAP increase for HCBS included in the House package, in addition to a broader FMAP increase for all Medicaid services.
Next Steps
Congress and the appropriate federal agencies must take a series of steps to ensure retention and recruitment of a home care workforce with all available and proper safety equipment during the public health emergency. These steps should include:
Financial support needs to acknowledge the added risk that these essential workers are engaging in. An essential workforce benefit would need to exceed FPUC benefit to overcome its incentive to be unemployed.
Funds should be allocated to help recruit new workers. Homecare has long faced workforce shortages that have only been exacerbated by the pandemic.
Homecare disciplines providing direct care should be eligible for essential worker pay.
The administration of enhanced financial support must be delivered with expedience and and aligned with payroll schedules when possible.
The administrative burden on both employers and employees should be minimized. Homecare workers need to be focused on delivering high quality care and taking precautions to minimize viral spread. Employers have likewise taken on added COVID-19 responsibilities.
Homecare employers tend to operate on very narrow financial margins and limited capital. As such, employer cash flow shouldn't be impeded.
The COVID-19 pandemic has been a terrible tragedy for the United States and the entire world, but homecare and hospice operators and workers have stepped up heroically to continue treating patients in the home, thus helping to slow the spread of the novel coronavirus. More than ever, NAHC believes, it is clear the future of American health care is in the home and our public policymakers should take the necessary measures to ensure widespread access to quality and affordable health care in the home.
Listen to Bill Dombi discuss these issues and more in the HomeCare Podcast.