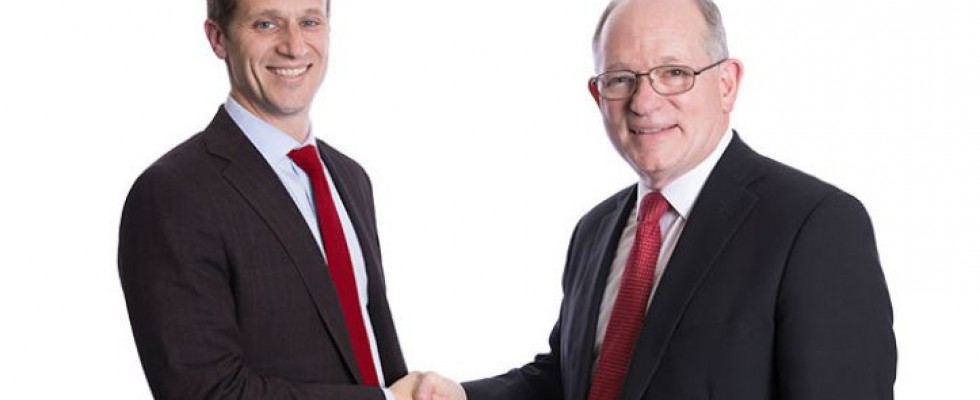 Mark Baiada shares his secrets for keeping BAYADA family-led long-term
In 1975, Mark Baiada founded a home nursing company with $16,000 in savings. Today, BAYADA has more than 28,000 employees working in 23 states and six countries, serving approximately 150,000 clients per year.
Baiada made news when he converted the company, which had reported annual revenues of about $1.4 billion, to a non-profit organization. According to the initial transition plan, a foundation would become the company's majority owner over a period of several years, while family and employees would retain a minority share. Baiada serves as chairman of the board; trustees include his brother and a group of outside advisors. Mark's son, David Baiada, who has worked at the agency since 2002, assumed the role of CEO in 2017. The transition was completed in Jan. 2019.
Mark Baiada answered some of HomeCare's questions about operating—and converting—a family-owned home health business. He refers here to "The BAYADA Way," which is a formal articulation of the company's mission, vision, beliefs and values outlined in 2002 with input from employees, clients and family members.
HomeCare: What drew you to home health? Did you work with family members from the beginning?
Mark Baiada: I knew I wanted to be an entrepreneur since I was young, and when I was 26, I set out to find the right kind of company to start and grow. I knew it had to be three things: it had to help people, it had to meet a growing need and be something I could devote my life's work to, and it had to be reproducible and expandable from coast to coast.
In my research I found home health care and I knew that was the right choice; I thought about my grandmother, whom I was very close to. She was lucky enough to have a large family who could support her if she got sick and needed help. But what about people without large families? I wanted to meet that need for those people. So I started BAYADA on Walnut Street in downtown Philadelphia with the $16,000 I had saved from jobs.
I didn't start my company with any family members, but my family and upbringing helped me to start BAYADA. I was raised with six brothers and entrepreneurial parents, and we lived by the motto "family first;" we were very close-knit. BAYADA didn't become a family venture, though, until I married my wife, who had joined BAYADA as the head of rehabilitation nursing. Now, all of our children are involved in the company in some capacity, and several of our siblings also work with us.
HomeCare: Do you think home health is a natural fit for family-owned businesses?
Baiada: The concept of home health care is built on family. I always say that when you enter a client's home, you enter their life. You become part of their family—and you work closely with their family—to provide compassion and excellent and reliable care. And that was my formula for success when I started BAYADA: Treat employees like family, they'll treat their clients like family, and we'll grow. It has been a successful approach so far, and as the Baiada family has become increasingly involved in the organization over the years, it has been a very natural transition that nicely complements the work we're doing.
HomeCare: How did you balance work relationships and family relationships—especially in the earlier days of the company?
Baiada: When you treat your employees like family, your actual family just kind of blends in. I try to approach all personal and professional relationships with integrity, compassion and understanding, and that's also how I approach my family relationships too.
HomeCare: Were there challenges you faced in deciding to hand the operational component over to your son?
Baiada: David grew up with BAYADA as a very important part of his life, and he began working for us as a client service manager more than 10 years ago. He has experience in many elements of the organization, eventually serving as president of our Home Health Care Practice. So operationally, I was not concerned that there would be challenges in transitioning to him as the CEO.
Even more importantly, I was and am confident that David is passionate in his commitment to "The BAYADA Way" and in keeping our company feeling like a family. Just as important as the operational component of the work we do, he lives and breathes our mission, vision and core values.
HomeCare: How did you decide to convert the company to a nonprofit organization?
Baiada: When I was starting to think about retirement, I knew I needed a succession plan that would make sure our mission-driven work would endure for generations to come.
I spent more than a decade searching for information and gathering insights, especially by studying other long-lasting businesses and organizations. The truth is there's no one-size-fits-all approach. As my family and I discussed our options, we decided together that selling would put BAYADA at risk of losing our commitment to "The BAYADA Way." Even keeping it in the family runs the risk of the third or fourth generation of children wanting to sell the company—and we all agreed that wasn't the path we wanted.
Instead, we decided to make a fundamental shift in our business model to transition BAYADA to a nonprofit organization, to make sure "The BAYADA Way" will continue for generations to come and will serve millions of people worldwide.
The planning for this transition was a lengthy, evolving process. We were doing something that has never really been done before, so we learned a lot throughout the process. We had to develop a detailed operational procedure, which among other things, has included determining the process for licensing, certifications and accreditation in all 23 states in which BAYADA operates. Our priority has always been to create a smooth transition that creates no interruptions in service or issues in staff, and in that we were successful.
HomeCare: Do you have any advice for other home health agency owners or operators who want to include their family members in the business?
Baiada: It has worked really successfully for BAYADA, and a lot of it is because of "family first." And that's about having and living values, helping others, and about working together. It's about the "The BAYADA Way," the Baiada family and the BAYADA family. When you can merge your two families and do something great for society, that's the best possible outcome.