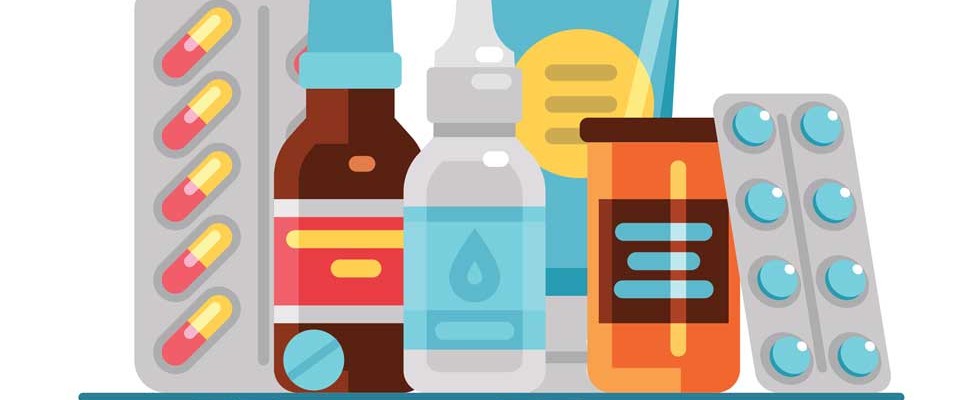 A survey of tech options to help seniors stay on top of their meds post-pandemic
Thursday, January 14, 2021
The market for medication management technology solutions has never been greater. The COVID-19 pandemic turned lives upside down, and the social distancing guidelines in place have exacerbated the difficulty of the task for many. Meanwhile, technology is rapidly developing through the use of data analytics, machine learning and artificial intelligence, and the potential applications of those advancements for improving medication adherence and tracking are nothing short of exciting.
The Importance of Managing Meds
As people age, taking medicines as prescribed becomes vital in warding off the cumulative effects of disease and maintaining overall health. In fact, according to a 2012 report by the surgeon general, proper adherence to prescriptions may prevent up to 25% of hospitalizations and 125,000 deaths per year.
Seniors receiving in-home care may rely on their aides' reminders to take medications. However, homecare aides are not permitted to administer medications, including pills and injections. Without skilled home health care by a nurse, occupational or physical therapist or medical social worker who can give them medications the way they're prescribed, seniors living at home are responsible for getting the correct dosages at the correct times themselves.
The lockdowns and health risks brought on by COVID-19 have presented new challenges to medication management. Fears of infections from nursing homes or outside help have led to many families taking on new caregiving responsibilities. Today, about 1 in 10 family caregivers say they have taken on new roles since the pandemic began. COVID-19 has also forced many families to opt for digital, socially-distanced solutions to health care and medication management.
The Rise of Telehealth & Other Tech
Telehealth appointments and consultations skyrocketed in 2020. While the trend can primarily be traced back to the pandemic, it can also be attributed to the wider adoption of and comfort with technology. Moreover, the temporary expansion of Medicare coverage for these services has resulted in millions of seniors using telehealth services for the first time.
While telehealth does not ensure that seniors will take their medications as prescribed, this technology does allow seniors to stay in touch with their health care providers, receive a variety of treatments and get prescriptions as needed.
Video calls allow seniors and their loved ones to regularly see each other, and home assistants like Facebook's Portal, Amazon's Echo Show and Google Nest Home allow for entertainment and additional companionship. Smart security systems can give remote caregivers a window into their loved one's homes to check on their safety through continuous video feeds.
While these tech products help seniors feel connected, none of them address medication management directly. If someone is not present to ensure the senior is taking the right dosages at the right time, medication management technology will help ensure they do.
Tech for Medication Management
For those simply needing assistance with proper dosing, PillPack by Amazon Pharmacy is a fully remote service that coordinates with doctors and health insurance to deliver prescriptions and supplements—prepackaged by the dose, day and time—to the senior's door. PillPack coordinates payments with most major insurance companies, including Medicare Part D and several Medicaid plans nationwide. Moreover, automatic refills help ensure the senior doesn't run out of needed medications.
For those in the market for medication reminders, smart pill dispensers are a superb option. They connect to the internet to assist with medication sorting, maintaining complex pill schedules, tracking pill supplies for timely refills and—most importantly—giving prompt reminders via automated alarms,  phone calls, texts, emails or alerts through a companion app. Those with companion apps also allow loved ones—and in some cases doctors and other caregivers—to stay connected with seniors and make sure they're staying on track with their medications.
Current options on the market present a wide range of interactivity, helpful features and caregiver connection options.
MedMinder is a pill dispenser with a display screen that can be personalized with family photos, weather updates and custom greetings from loved ones. Users can even record a loved one's voice for friendlier medication reminders. When help is needed, it offers a two-way voice channel with medical alert professionals. Beyond these features, it is a fairly low-tech device that holds and dispenses multiple weeks of medications.
Pria stores and dispenses up to 28 doses of medication, and might be the cutest medication manager on the market, with a sweet robot face in its interactive screen. The display can also show weather updates, ask daily check-in questions and offer healthy recipe suggestions. At pill time, a chime chirps from both the device and the companion app. Moreover, the app offers a "care circle" to help keep the senior on track, share reports on adherence and chat directly with customer service. Pria also has the added security of facial recognition or a PIN required to dispense meds.
MedaCube holds, auto-sorts and dispenses up to a 90-day supply of up to 16 different medications. Pill reminders can come in the form of a chime or a recorded message from a loved one. While it doesn't have a companion app, MedaCube offers an online portal with reports on adherence, pill inventory and more. It is currently the only dispenser clinically proven to improve medication adherence—from 49% to 97%.
Hero is a full medication management system with an app that provides connection with a loved one, compiles reports on medication adherence that can be shared with doctors and monitors for drug interactions to help keep patients safe. The Hero device holds up to a 90-day supply of up to 10 different medications that are auto-sorted and dispensed on even the most complex schedule. It reminds the senior to take medications with a chime, visual cues and app notifications. Loved ones also receive notifications if doses are missed. The app provides alerts when the device is running low on meds, and the optional Hero Fill service can auto-fill and ship prescriptions to the senior. This attention to the full spectrum of personal health care needs is a welcome relief during COVID-19.
What's Next?
While companies have announced vaccine successes, the pandemic is far from over. The industry will need to continue adapting to new health care solutions for seniors and those with chronic illness. Remote care and social distancing measures, together with technology like telemedicine, video calling and smart pill dispensers, will help maintain seniors' physical and mental health.
We can also expect further evolutions in caregiving technology, as more companies focus on solutions. Until new products arrive, it is vital to work with doctors, health insurance providers and our communities to ensure seniors receive the safest care they can.