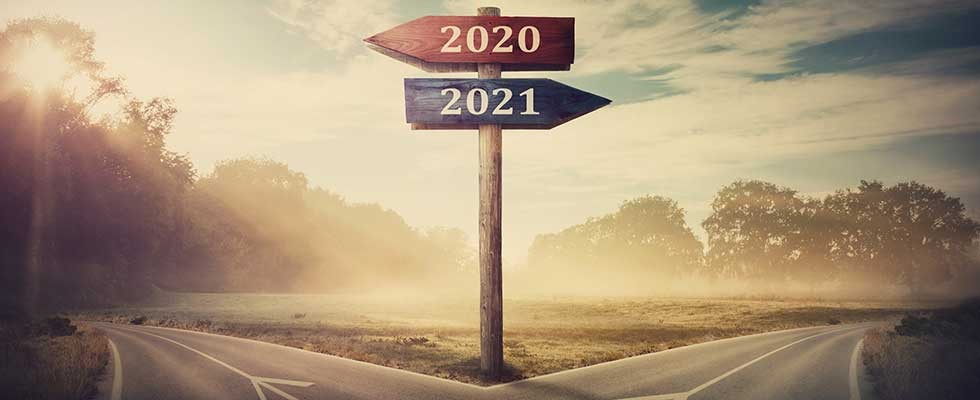 Looking back with pride & ahead with optimism
The beginning of 2021 finds almost every aspect of American life in a very different place than this time last year, and the home medical equipment (HME) community is no exception. Like you, I can't wait to see the COVID-19 pandemic under control and then eradicated. But even as the pandemic has taxed us all both personally and professionally, the HME industry can look back at the last year with pride and look ahead to 2021 with optimism.
HME suppliers have taken on a new role during this pandemic by directly treating patients with COVID-19 and other acute respiratory issues, demonstrating how the commitment and expertise found in our industry can be harnessed to meet new challenges. And the traditional strength of HME—providing a broad range essential care in home-based settings—has never been more important as hospitals, nursing facilities and long-term care institutions are strained or nearly overwhelmed by the pandemic.
Reimbursement Issues Remain at the Forefront
In October, the Centers for Medicare & Medicaid Services (CMS) announced it was scrapping Round 2021 of the bidding program for all products except back and knee braces, which were being bid for the first time. I believe this is a positive development for suppliers, Medicare beneficiaries, caregivers and clinicians alike. Maintaining access to the Medicare market for all suppliers benefits our entire industry and also means that patients in metro areas will have a choice of providers. Hospital discharge planners should also breathe a sigh of relief at this development, especially given the extra pressures they are facing as a result of COVID-19.
At the same time, the bidding program pause does not come with any significant positive rate adjustment beyond a slim 0.6% Consumer Price Index increase for 2021. Maintaining rates essentially where they are is not connected to the economic reality suppliers face. Even as vaccines begin to get broad distribution, HME suppliers and the rest of the health care continuum will be dealing with increased costs and new operational requirements brought on by the pandemic well into 2021. Some of these new burdens may even last beyond the course of this crisis.
When CMS decided to cancel Round 2021 for most products, it acknowledged concerns about maintaining patient access during the pandemic but said that the driving force behind the decision was that bid-derived "payment amounts did not achieve expected savings." AAHomecare has formally requested that CMS release price data based on Round 2021 bids. Those bid results, if significantly higher than current prices, will underpin the industry's advocacy for economically realistic reimbursement rates.
With the bidding program on hold, we have an opportunity to work with policymakers, patient groups and clinicians to develop a better path forward. For the first time in a decade, the HME industry has an opening to move away from a rate-setting mechanism focused on determining the lowest possible reimbursement rates that a segment of HME suppliers will accept. It will be a serious undertaking, but I believe we need to explore this opportunity to get out from under a competitive bidding methodology that has been a disaster for the industry.
Other priorities at the federal level will include working to keep the regulatory flexibilities that CMS has granted during the COVID-19 Public Health Emergency, including expanded use of telehealth for HME. We will also continue to advocate for an additional measure of Medicare relief for suppliers from nonbid areas and for putting an end to the application of outdated budget neutrality requirements that are causing additional cuts to oxygen in rural areas.
We've made great strides protecting complex rehab wheelchairs and accessories in recent years, but still have work to do to keep manual wheelchair accessories from being subject to bidding-derived pricing on a permanent basis.
Finally, we hope to move forward on a consensus for e-prescribing that the HME community, clinical professionals and payers will support.
Scope of Payer Relations Work Continues to Grow
Our expanding engagement in payer relations continues to be a success story for the association and those efforts will continue to grow in importance in 2021. We've worked with legislatures in several states to establish Medicaid rate floors—Virginia being the most recent example in November 2020—and we are laying the groundwork to advocate for rate stability and strong patient access protections in several others. In one of the states on that list, Texas, AAHomecare has been working with HME stakeholders ahead of the state's every-other-year legislative session, set for January-May of 2021. With just a 140-day window for action before the legislature will conclude work until 2023, advance work to develop legislative strategy, enlist experienced local lobbying support and prepare to mobilize HME advocates is critical for success.
The industry is working to establish baseline levels of oversight for managed care organizations (MCOs) and third-party administrators (TPAs) as more states adopt this approach. We are working with HME leaders in Florida to make sure a transition to a TPA model for HME and home health covering nearly half of the state in 2021 includes protections against deep rate cuts, prohibits self-referrals and maintains broad provider access to serve beneficiaries.
MCOs and TPAs have taken over a significant share of the Medicaid market and we need to make sure that these entities and their subcontractors are subject to
oversight structures that protect patient access and provide a level playing field for HME suppliers.
We'll also continue to engage major payers to ensure appropriate coverage policies for specific product categories. One example of this work is our ongoing engagement with Anthem, Blue Cross/Blue Shield Louisiana and Humana on issues including coverage guidelines, authorization policies and documentation/compliance requirements for noninvasive ventilators that will impact patient access to these essential products.
In addition to sharing best practices, sample legislative language and other resources to help HME leaders in their work with state legislators, Medicaid officials and private payers, AAHomecare's Payer Relations Council is focused on developing data-driven approaches to help protect rates and move other policy priorities. The group is currently working to analyze Medicare patient outcome data to demonstrate the efficacy and cost-benefits for selected HME products. Credible data in this area could be a game-changer for engaging policymakers at all levels.
As budgets are stressed by lower tax revenues thanks to the economic impacts of COVID-19, states could be looking at Medicaid programs for opportunities to cut costs. Without our investment in payer relations and the experience we've gained over the last four years in this area, our industry would be less equipped to protect rates in this challenging environment.
Wanted: HME Advocates
HME leaders from across the country, including suppliers and manufacturers in every segment of our industry, have remained actively engaged in public policy work even while facing the tremendous challenges brought on by the pandemic. Thanks to that commitment, we've secured important relief for HME in 2020 and we're positioned to fight for sustainable reimbursement rates and sensible regulatory requirements at every level in 2021.
But we still need more HME advocates to be a part of this movement. If you and your company aren't actively working to establish relationships with federal and state policymakers and make the case for your business and your patients, we need you to take up the cause.
If your company isn't a part of AAHomecare, visit the organization website at aahomecare.org/become-a-member to learn more about how you can take part and join the fight for a better business environment for you and stronger access to care for the patients you serve. You can become actively involved in one or more of our councils or work groups to help guide industry priorities; you'll receive guidance and analysis on regulatory changes; and your dues dollars will go toward delivering more wins for HME in 2021 and beyond.
If you've been standing on the sidelines, it's time to get in the game!