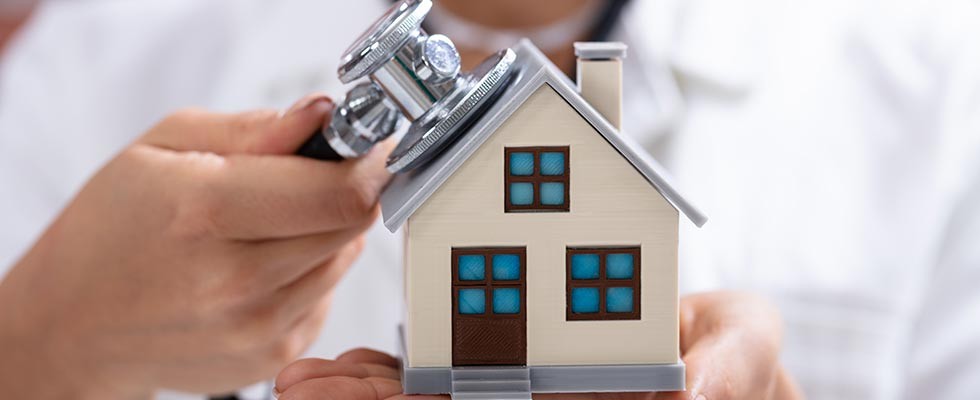 Common compliance problems & how to fix them
Thursday, January 9, 2020
Home health agencies (HHAs) are highly regulated—anyone who has worked in home health knows how true this is. They come under scrutiny from the Centers of Medicare & Medicaid Services (CMS), states and accrediting organizations, as well as other entities such as the Occupational Safety and Health Administration, the Centers for Disease Control and Prevention, etc.  
With the new home health Conditions of Participation (CoPs) in full effect after being introduced in 2018, it is even more difficult for agencies to comply. Many of the CoPs are difficult to implement and/or monitor when the agency is doing the day-to-day business of taking care of patients. 
The CoPs focus on a patient-centered, data-driven, outcome-oriented model of care. This approach has added standards regarding patient rights and the clinical conditions that require staff to involve patients in their care at a much higher level. It is sometimes difficult for agencies to comply because field staff are the ones in the homes with patients completing documentation. The agency must provide ongoing education to staff, make home supervisory visits with staff and audit in an ongoing manner via quality assessment and performance improvement (QAPI) to ensure compliance with the CoPs.   
Deficiencies & Sanctions 
It is important to understand the deficiencies classified under the CoPs: 
A standard-level deficiency means noncompliance with one or more of the standards that make up each condition for HHAs. It is nearly impossible to avoid receiving any standard deficiencies during a survey. A Plan of Correction is written and must be approved by the regulatory body. 
A condition-level deficiency is issued if a surveyor determines that an HHA is not in compliance with a condition, such as not having a formal agency-wide QAPI program. An agency may also be cited with a condition-level deficiency if it receives multiple standard-level deficiencies. If a condition-level deficiency is not cleared, it can affect an agency's Medicare certification because that may indicate that the HHA is not able to furnish adequate care or adversely affects patient health or safety.
Immediate jeopardy is defined by CMS as a situation in which the provider's noncompliance with one or more requirements of the CoPs has caused or is likely to cause serious injury, harm, impairment or death. A follow-up survey will typically be conducted within seven to 21 days and the survey will have to show that the deficient findings have been corrected. Keep in mind that immediate jeopardy can be and often is cited for potential harm to a patient. If the surveyor does not see immediate compliance—which typically involves policy and/or process change, education and performance improvement projects—CMS can terminate the HHA's Medicare certification.  
Sanctions
Both monetary and non-monetary sanctions may be given to an HHA for condition-level deficiencies and will be given for immediate jeopardy cases. Non-monetary sanctions can include temporary management, a directed plan of correction and/or education. Monetary sanctions range from $500-$21,000 per day until the deficiencies have been cleared. In addition, there is a suspension of payments for new admissions. This is a tremendous burden for HHAs. 
Continued Survey Readiness 
Agencies should be in continued survey readiness so they are not vulnerable to being cited for condition-level deficiencies or immediate jeopardy. Mock surveys are a key method to ensure compliance. An agency can conduct its own annual self-assessments; it is recommended to have an objective expert perform a mock survey at least every three years. The mock survey should be performed at least six months before the next scheduled survey in order to have a realistic time frame for achieving compliance. Here are three tips for compliance on common deficiencies:
1. Plan of Care (POC) 
There is a individualized written POC for each patient accepted to services. 
Ensure all patients have an individualized written POC that addresses the issues identified in the comprehensive assessment. Some diagnoses may need specific interventions. For example, a patient with a diagnosis of congestive heart failure (CHF) may require weighing daily, logging weights and notifying the nurse if there is weight gain. Goals must be specific, objective, measurable and realistic to the patient's diagnoses, symptoms and condition.  
Ensure important areas are on the POC, such as: all orders for all disciplines include the amount, frequency and duration of the service provided; all therapy orders include the specific procedures and modalities to be provided; and wound care orders are specific.
Care follows an individualized written POC established and periodically reviewed by a physician. Ensure that medications, treatments and services are administered as ordered.
You must have an order for everything you do and must do whatever is ordered. For example, if the POC says "blood glucose monitoring daily," the clinician must do the task but the order doesn't state when to do it. Instead, the order on the POC could say, "patient to do blood glucose monitoring daily in a.m. prior to eating." 
Ensure all missed visits are communicated to the physician to determine if the plan of care needs to be altered. Attempt to make up a missed visit later in the week in order to follow the physician care plan. 
2. Promptly alert relevant physician of changes (G590)
Personnel promptly alert the physician(s) to any changes in the patient's condition or needs that suggest outcomes are not being achieved and/or that the plan of care should be altered. 
Ensure that all clinicians document communication to the patient, the representative (if any) and the caregiver and that all physicians issuing orders for the HHA plan of care are notified of any changes that suggest a need to alter the POC, including discharge planning.
Notify physicians early and frequently of anything outside of parameters, negative changes or ineffective medications and therapies.
Team members need to notify each other of any new or changed signs or symptoms so that the physician can be notified. Be each others' eyes and ears. 
3. Services are coordinated to meet patient needs (G608)
Integrate services, whether they are provided directly or under arrangement, to assure the identification of patient needs and factors that could affect patient safety and treatment effectiveness and the coordination of care provided by all disciplines.
Institute case management models in which the team communicates regularly and documents everything. 
A user-friendly group location should be set up in the electronic medical record so team members can report to each other on an ongoing basis. Each person caring for a patient should read the report prior to making a visit. 
For example, the physical therapy assistant (PTA) notes that the patient has more ankle edema and is more fatigued. The PTA knows that the patient has a comorbidity of CHF, reports this to the team in the EMR, and also specifically notifies the nurse and physical therapist. The nurse can then notify the physician early in order to prevent exacerbation and hospitalization.  
---
Frequent deficiencies include: 
G590 Promptly Alert Relevant Physician of Changes
G574 Components of POC
G536 POC Includes Review of Current Medications
G710 Services to be Provided in Accordance With POC 
G608 Services Are Coordinated to Meet Patient Needs
G716 Clinical Notes
G682 Precautions to Prevent Transmission of Infections and Communicable Diseases
G446 Patient Has Right to Be Advised of Contact Info for Agencies 
G580 Drugs Treatment Services Administered Only as Ordered by Physician
G536 A Review of All Current Medications
G798 Aide Assignment and Duties
---
It is vital that administrators focus on priorities in order to achieve survey readiness and to be in continued compliance. This can be accomplished by performing mock surveys, having a robust QAPI program and utilizing a case management model. Not only will compliance be achieved and condition-level deficiencies prevented, but also the patient's outcomes and agency's outcomes will improve. 
In a case management model, you will find that clinicians and aides have improved satisfaction as well; working with a team to care for patients allows them to be goal-oriented rather than simply making visits to change dressings or do exercises with the patient. This then leads to the patients and families being satisfied, which is then reflected in Consumer Assessment of Healthcare Providers and Systems scores.  
Continued survey readiness, in addition to the other tips and strategies, will make your agency less vulnerable to condition-level deficiencies and immediate jeopardy whenever a surveyor walks in your door.