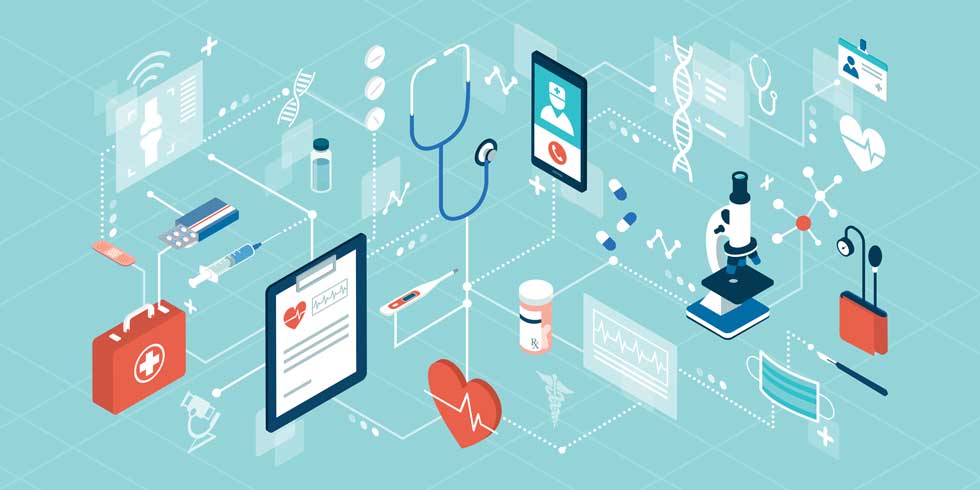 Partnerships with tech startups picking up steam
Thursday, January 2, 2020
Baton Rouge and Lafayette, Louisiana, may not rival Silicon Valley when you think about technological breakthroughs or digital innovation in health care. But, thanks to investments by home health care giants headquartered in the Bayou State, meaningful change in clinical care is moving forward across the industry.  
Indeed, the financial commitments to health tech startups made by leaders like Amedisys and Almost Family showcase the ways the home health care industry is spurring the digital evolution of clinical care.
Value-Based Care
For Baton Rouge-based Amedisys, this goes hand in hand with ensuring a sound transition from fee-based to value-based health care. 
That goal is top of mind as the Centers for Medicare & Medicaid Services (CMS) kicks off the Patient-Driven Groupings Model (PDGM) this month. The regulation overhauled the current home health payment system, with providers moving to two 30-day units of compensation. In the new framework, payments are driven by specific patient diagnoses and characteristics as regulators eliminate therapy thresholds as a basis for reimbursement.
To adapt to these changes, home health care providers must be sure their clinical services are providing value-based care. For its part, Amedisys is investing in digital applications that can identify care plans that improve patient outcomes within a value-based framework.
The culmination of Amedisys' innovation focus is its minority-stake investment last year in startup company Medalogix.
Medalogix has attracted positive attention for its ability to use clinical data to predict which patients face greater readmission risks and to harness that data to conduct daily assessments to identify the patients best-suited for hospice care. 
Amedisys's belief in the Medalogix framework was strong enough for the home health giant to mention the startup in its annual report and for the its CEO to lavish the health tech firm with praise.
"We are extremely excited about our partnership with Medalogix," Amedisys President and CEO Paul Kusserow said in a statement last year. "Aligning ourselves with such an innovative and powerful predictive analytics company will not only help to further optimize our current business and provide even better care to our patients, but also positions us to succeed in new and differentiated payment models." 
Investment Risks
Amedisys is not alone in taking investment risks in new ventures that can strengthen compliance with PDGM and other value-based care initiatives. 
Almost Family, a national home health care agency, made a strategic investment four years ago in CareJourney, previously known as NavHealth. The startup's technology seeks to support providers by aggregating patient data from multiple sources with a goal of improving outcomes while lowering overall costs.
Now part of the Louisiana-based LHC Group, Almost Family made an initial investment of $1 million in the startup in 2015, agreeing to coinvest in the venture with founder Aneesh Chopra and Hunch Analytics. The home health care agency also secured the ability to invest an additional $1 million into the enterprise in the future.
In collaborating with CareJourney, Almost Family has identified a partner that can help clinicians quickly apply data science techniques to different care models. 
Through a digital dashboard, CareJourney's clients receive analytical insights into how clinicians provide value-based care as well as spend-and-utilization trends, among other metrics. The dashboard facilitates a collaborative clinical process in which home health care providers can adjust the metrics used to benchmark services to achieve goals. 
"We honor …[a flexible] approach to data analytics, which allows users to understand our methodologies, critique it and lend their insights into ways we can improve upon it," CareJourney wrote in a recent company blog post. 
The trend of large health care companies joining with venture capital (VC) firms to invest in health tech startups is nothing new. According to HITInfrastructure, VC companies increased their investment in the sector by 51% year-over-year in 2018, hitting around $11 billion. 
"VC funding in health care has been increasing steadily since 2013, when it totaled $2.3 billion involving 151 deals," the publication noted, adding that funding reached $7.2 billion with 243 deals in 2017.
Strategic Partnerships
When home health-focused organizations aren't investing in technology-savvy startups, they often find ways to strategically partner with them.
That has been the preferred approach of Intermountain Health, a Utah-based hospital network with a national reputation for innovation in clinical care. 
Intermountain has formed Homespire in partnership with Lifesprk, a technology firm that helps Intermountain provide key nonmedical tasks for senior citizens who live independently at home. The initiative is focused on reducing hospital readmissions, improving safety and reducing health care costs. 
"As the total number of seniors in our area increases significantly and the number of family members that are caregivers continues to shrink, we're anticipating a gap in the care we're able to provide our aging population," said Kim Henrichsen, senior vice president of clinical operations and chief nursing executive for Intermountain Healthcare.
"Lifesprk, which is a 14-year-old company that's served more than 14,000 clients in Minnesota, has a proven model that delivers on our mutual vision of enabling seniors to remain in their homes longer by living healthy, independent lives," Henrichsen said.