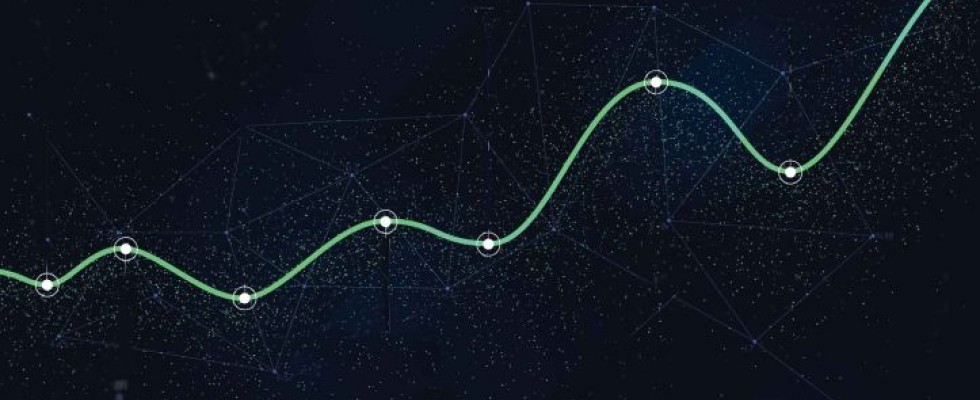 The importance of positioning, messaging and process in your 2019 sales strategy
The start of any new year is a fantastic time to reassess and refocus your sales strategy.
In 2019, it's a must, especially if you're looking to grow your business and get a bigger share of the fast-growing $30 billion nonmedical homecare industry.
As our aging population lives longer—most preferring to stay at home as long as possible—the demand for homecare is on the rise. But so is the competition for that business. The number of homecare companies is expected to rise 4.8 percent in 2019 and continue to grow at that rate, year after year.
Not only is the number of agencies, both independent and franchise, increasing at a fast and steady pace, but so is the level of sophistication. More agencies are leveraging technology to track sales, manage their workforce, and ensure quality while improving efficiency.
We're seeing new types of partnerships and collaborations among agencies and other organizations, which is creating advantages for some in terms of cost, scale and efficiency—and unleveling the playing field.
What does this mean for agency owners? Game on. The new year presents a huge opportunity to get faster, smarter and better at sales—or risk losing your potential new clients to your competitors instead.
Step 1: Look at Your Numbers
The first step to take before changing or adjusting your sales strategy is to evaluate what you've been doing during the past 12 months. (This may include marketing efforts as well as sales.) You should know or be able to calculate your return on investment (ROI) by channel, health care facility and referral partner as well as know your overall customer acquisition cost.
Do a thorough audit of how much money you're spending and how you're spending your time. Are you paying for leads through a lead gen site? If so, what is the cost per month, and are is the site actually delivering new business? How many referral partners are your reps visiting each week? Are they spending time at hospitals, skilled nursing facilities or medical practices? Are these relationships paying off in leads that translate to actual clients? If not, do you know why? If so, are you tracking the ROI from those new clients? (If you aren't, you may not be spending your time as efficiently as you think you are.) Be sure to update and review these numbers at least once a week.
You don't have to invest in an expensive customer relationship management system—a simple Google Sheet will do.
Without sales data, you're in the dark, wondering what is or isn't working rather than knowing. If you want your business to grow in this highly competitive marketplace, you'll have to recognize that you're not just in homecare—you're in sales. And sales is a numbers business.
Step 2: Master Your Messaging
With more agencies and competition in your community, how you tell your story matters. People don't buy just goods and services—they buy stories and relationships. Be sure you know what makes your agency different from and better than other agencies. It can be as simple as your personal story and professional background that led you to open a homecare agency. Or you may want to focus on your specialized care—support for various dementias, for example—or your exceptional, high-touch care management.
Also, be sure you have a clear and compelling 30-second elevator pitch memorized. Everyone on your team who may be pitching new business should be using the exact same pitch. The best 30-second pitches cover who you are, why your agency is better, what problems the agency is aiming to solve and your agency's big claim, and they also ask permission to say more (now or at a future time). Try role-playing to practice until the pitch is perfect and feels completely natural and relaxed for your entire team.
Step 3: Map Out Your Sales Process
Once you've got your messaging down, it's time to look at your sales process. Some sales reps cringe at the idea of a set sales process—it cramps their style and stifles their creativity. Process is crucial to sales success, especially as your agency and team grow. It helps individuals and teams stay organized and focused. It's how you know what's working and what's not.
What is a sales process? It's a systematic approach with a set series of steps that enables you and your reps to close more deals, increase margins and capitalize on referrals. Without a clearly defined process, it is nearly impossible to track results or identify ways to make your sales team more efficient and effective. A successful sales process typically comprises five steps that you and your reps follow to be effective and close more deals.
1) Research. This step is all about time management. Researching a referral partner in advance ensures that you aren't wasting your time or being disrespectful of someone else's. Referral partners are busy people. You don't want to ask basic questions that you could have found the answers to on a website.
2) Discovery. This is a learning time when you ask a few key questions to discover exactly what you need to know very quickly.
Do you refer people to nonmedical homecare? If so, how frequently?
 
Which agencies do you typically refer to?
 
What do you like most about working with them?
 
If you could design the perfect homecare partner, what would that look like?
Listen with empathy and take good notes. Keep in mind that time is of the essence, and try to move rapidly through these questions. If you're not getting solid answers, you may not be talking to the right person. Don't hesitate to ask whether someone else could better help you. The answers to these questions will help you prioritize your targets at the referral source and better shape your message at your next meeting.
3) Storytelling. At your first sit-down meeting, describe your agency's services and what makes you better or different. Be sure to include your key differentiator, framed in a way that addresses the facility's needs and makes them feel taken care of. At the end of this meeting, your goal is to get a referral or an invitation to follow up in the near future.
4) Consistent follow-up. Ideally, you're visiting your referral sources on a fairly regular basis as you build a relationship and referral pipeline. But don't just check in and say hello—add value to their day. Bring a relevant health care article or an invite to an upcoming event or speaker series, or update them on a client they recently referred to you.
5) Monthly referral recap. Once you have referrals, agree to a monthly meeting for a service check, to review clients' progress and to share agency updates or new programs you may have. Also try to add value to these monthly recaps by delivering educational resources or industry news. With a clear sales process in a place—and a great team of reps following it and delivering your message, your agency will be positioned for success. And you'll be ready to capitalize on the growing demand for care in 2019 and years to come.