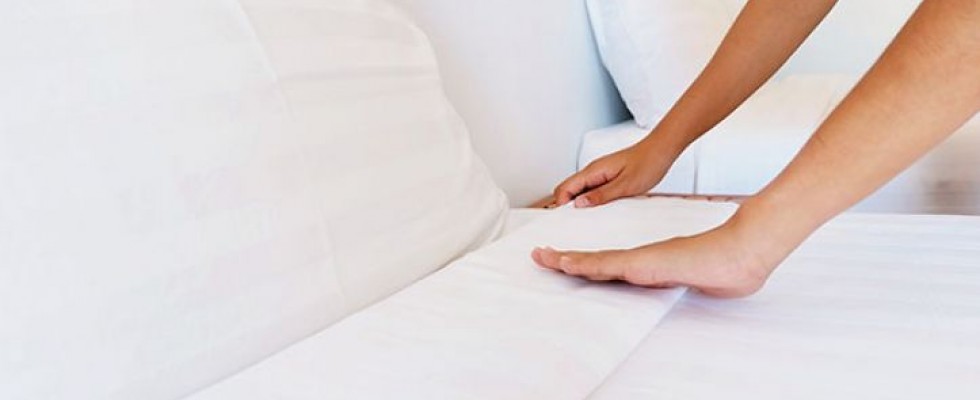 Review your incontinence care protocols
Incontinence is an important concern—and can play a major role—in all segments of in-home care.
In-home care consists of three branches of caregiving that are intended to meet a patient's or client's needs inside their home. The three branches of in-home care include non-medical homecare, home health care and hospice. All branches work closely with their clients to keep them safe and improve their quality of life.
In non-medical homecare, about 40 percent of clients are incontinent. Within home health care, at least 50 percent of patients are incontinent. Some 95 percent of hospice patients are incontinent. Since the level of incontinence can vary, several types of products should be offered to incontinent patients—from liners, to protective underwear and briefs to underpads.
When homecare is paid privately, incontinence products must be purchased by the person receiving care or by their loved ones.
When Medicare covers home health or hospice, Medicare pays a base rate for all the skilled services and products, such as incontinence products, gloves, creams and washes.
Typically, home health care provides protective underwear, briefs and underpads, although there may be different options that can improve care.
Hospice, which is typically provided to patients with a life expectancy of six months or less, usually provides briefs and underpads to help manage incontinence.
Whether homecare, home health or hospice, all providers must have a strong incontinence care protocol that maintains healthy skin, prevents complications and helps ensure a clean and more pleasant environment inside the home.
Determining Options
Incontinence is an important and prevalent area of clinical care, which can be treated with good education and high-performing, absorbent products that are cost effective.
Determining quality of and best choice for incontinence products may take time and trial and error. Products that are too expensive are cost prohibitive. Products that are too economical may offer inadequate absorbency, and the caregiver will spend too much time cleaning from leaks, addressing odor concerns, and tending to skin health issues, such as incontinence-associated dermatitis (IAD), or pressure ulcers, which can lead to severe complications.
Rather than accepting the incontinence products currently being used, or searching for a bargain brand, agencies and caregivers should do their research and educate themselves on which products add value for all stakeholders, including the homecare agencies, caregivers and patients and their loved ones.
I encourage having a dialogue with your supplier about the available choices for incontinence products. Areas of discussion may include nighttime products, odor prevention and high-absorbent products that can prevent leaks and keep the skin dry and healthy.
For the patient, the loved one, the medical supply dealer, or the in-home agency, an improved in-home incontinence program is not necessarily a more expensive program. Through educated choices, an in-home care agency can spend the same amount of money—and for better clinical outcomes.
Throughout my research, I have seen several situations where there could have been better outcomes for in-home service providers.
About 95 percent of the hospices I have worked with purchase value-priced briefs and underpads. This means that the nurse in the morning may have to clean up overnight leaks and hope the underpad protected the linens overnight, so that all bedding does not need to be changed. A change of linens requires at least a half-hour of a nurse's time, at a cost from $20 to $30. In this scenario, a brief with standing leg cuffs would be an improvement in care, at little to no increase in price.
It is painful for a family to see a loved one enduring a night of odor, or seeing their loved one's skin and bedding wet. All this could have been prevented with a 30-cent booster that could be inserted into the value briefs, increasing the capacity by more than 500 mL. Boosters, which are also available on many Medicaid formularies, are a good way to help improve patients' quality of life.
Poor product performance can jeopardize patient relationships. Incontinence products and programs affect not just the patients, but all stakeholders, including the owners of the agencies. Poor performing products lead to odor, leakage and soiling of furniture, which creates a negative and stressful environment in the home. Additionally, poor performing products complicate the job of caregivers.
With a comprehensive look at incontinence education and products, agency leaders can deliver a better program, which may lead to more referrals and improved patient and skin outcomes. An improved overall incontinence protocol will lead to a decrease in liability due to potentially fewer skin complications. Additionally, a strong incontinence care protocol improves caregiver job satisfaction, which can help caregiver employee retention rates for the agency.
With use of products that prevent leaks, caregivers can potentially spend more time and energy caring for the patient and engaging in enjoyable activities, rather than spending time on cleanup. Engaging with the patient adds to job satisfaction for the caregiver and improves the patient experience.
The hospice, home health care and homecare markets are growing. The incontinence market itself is growing at 17 percent per year. With this market growth comes opportunity.
All homecare providers are encouraged to rethink their approach to incontinence care by looking at their incontinence products and analyzing how to seize this growth opportunity—with both the patient and patient care in mind.