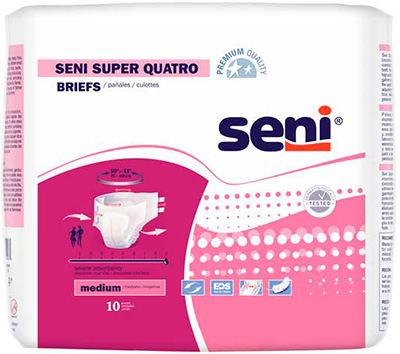 Seni Super Quatro Briefs
Seni Super Quatro briefs provide excellent and reliable protection for severe incontinence and nighttime use. The vapor-permeable outer layer of the brief helps the skin breathe easily and minimizes chances of bedsores. Side gathers, leg cuffs and elastic elements in the waist help the product fit better and prevent leakages. The double absorbent core bonds the moisture into the core and minimizes odor. Latex free.
Visit www.seni-usa.com.