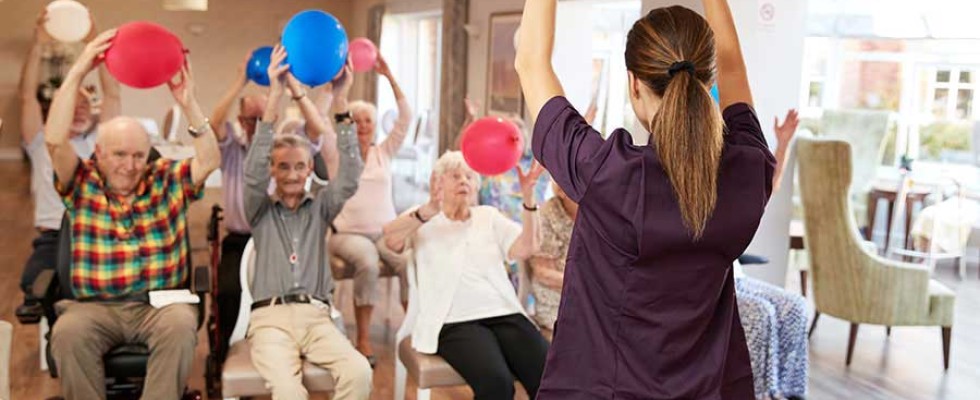 Finding the right support can get you off on the right foot
Saturday, September 17, 2022
The Program of All-Inclusive Care for the Elderly (PACE) startup journey is a multi-step process that involves—for starters—determining state regulations, establishing a timeline, developing a business plan and conducting a feasibility study. While this process is often tricky to navigate, the right partner can provide crucial support in conceptualizing and launching a PACE program. This partner should have a strong understanding of the PACE market, as well as demonstrated experience helping organizations start and support successful PACE programs. The National PACE Association lists PACE Technical Assistance Centers (TACs) on its website. Some states require a TAC for the startup process, and even after services begin. Be mindful of both the experience and resources of the consultants.
New PACE operations may also want to consider a partner that can bring the comprehensive, integrated technological solutions needed to help streamline the launch and optimize results of PACE. For established PACE programs, integrated solutions can increase efficiency and refine business operations, allowing PACE organizations to maximize value for their participants.
PACE-Specific Pharmacy Services
As startups look to serve their first participants, it's important to keep in mind that PACE users have an average of 11 prescriptions each. This requires more than pharmacy fulfillment and delivery; it calls for medication management and risk mitigation, which can be an important differentiator for pharmacy services.
Truly impactful medication management involves structured medication risk mitigation services that incorporate several components focusing on optimizing medication among PACE participants. Examples include adverse drug event risk stratification, the availability of pharmacogenomic testing to personalize medication regimens, recommendations from pharmacists with clinical expertise in multi-drug interactions and drug information support. All of this can be delivered through a single communication platform integrated into a PACE program's electronic health record (EHR) for ease of access and use by all parties.
Medication risk mitigation has proven economic benefits. PACE programs that used structured medication risk mitigation services showed a year-over-year increase in average medical costs per participant that was $5,000 less than that of PACE programs without a risk mitigation service. This way, as participants are enrolled in PACE, organizations can have peace of mind that avoidable medical costs are minimized.
In addition to having peer-reviewed documented outcomes, choosing a pharmacy partner with not just clinical but also operational excellence will
help the PACE team focus on participant care, minimizing the need to manage pharmacy processes. Pharmacy partners should offer a package of tools including multi-dose adherence packaging that takes muti-drug interactions into consideration, culturally sensitive and language-specific translation, and digital tools for delivery tracking that optimize the participant's journey in PACE.
Cloud-Based Technology Solutions
E-prescribing technology that integrates with an EHR is vital for PACE organizations, as it enables pharmacists to collaborate with PACE providers across the same platform, streamlining the process and benefiting patient care.
Beyond e-prescribing, technology that integrates with EHRs can support PACE startups and established programs in care planning for participants, including initiating assessments, identifying goals, reviewing care plans with participants or caregivers, implementing interventions and assessing outcomes. Having medication profiles reconciled between the EHR and the pharmacy platform also addresses a huge problem in health care and is an important factor in avoiding preventable adverse
drug events.
In addition, PACE programs can use technology in tracking potential participants to foster census growth.
One consideration for PACE organizations is whether the technology is cloud based. Does it allow for remote access? Does it offer data backup and monitoring services? Is it certified for the Health Information Technology for Economic and Clinical Health Act? Other considerations include product performance, level of customer service, price and ease of use—all of which can impact the overall value of a solution.
Pharmacy Benefit Manager
Pharmacy benefit managers (PBMs) come into play early in the PACE startup journey, since a PBM is necessary to complete the Medicare Part D application process. Essentially, the PACE organization is a health plan and Part D plan providing services through its own or contracted providers. As PACE programs develop and serve participants, PBMs provide vital support in areas like Medicare Part D processing, utilization and financial reports, and Medicare managed care operations.
PBMs experienced in Medicare Part D processing are important in helping PACE programs submit filings to the Centers for Medicare & Medicaid Services (CMS). CMS has specific requirements for these submissions, so PACE market experience is helpful in getting them right. In addition, having a PACE-specific PBM also helps programs from a regulatory compliance standpoint. Ongoing testing and monitoring helps support successful audit results and plans. From a participant perspective, having a high level of customer service to resolve issues at the point of care is key to overall Part D plan success.
Third-Party Administration & Risk Adjustment Services
It's important for PACE startups to set themselves up for success by providing necessary support for their team. One way to do so is through risk adjustment services. Risk adjustment includes coding services, which ensure coding is accurate, complete and compliant; auditing services to address potential compliance issues; and training in Medicare risk adjustment and documentation. When selecting a partner that provides risk adjustment services, PACE programs should consider whether the partner will help them not only understand but improve coding and documentation.
Third-party administration (TPA) can also provide support for PACE programs, ensuring that the organizations receive timely and accurate reimbursement, while meeting regulatory requirements. TPA includes health plan management and back-office services such as claims adjudication, accounts receivable and coordination of benefits, to name a few. This support helps free up bandwidth for PACE staff, bolstering business operations and aiding organizational growth.
Whether PACE programs are looking to serve their first participants or add to enrollment, they could benefit from a partner that offers comprehensive, integrated solutions. The PACE environment is continuously changing, from new rules and requirements to potential legislation like the PACE Plus Act and the PACE Expanded Act. Choosing a partner with extensive expertise in PACE can help startups make sense of developments as they navigate the launch process and continuously fine-tune operations thereafter. This can help PACE programs better manage care for participants and improve business performance.