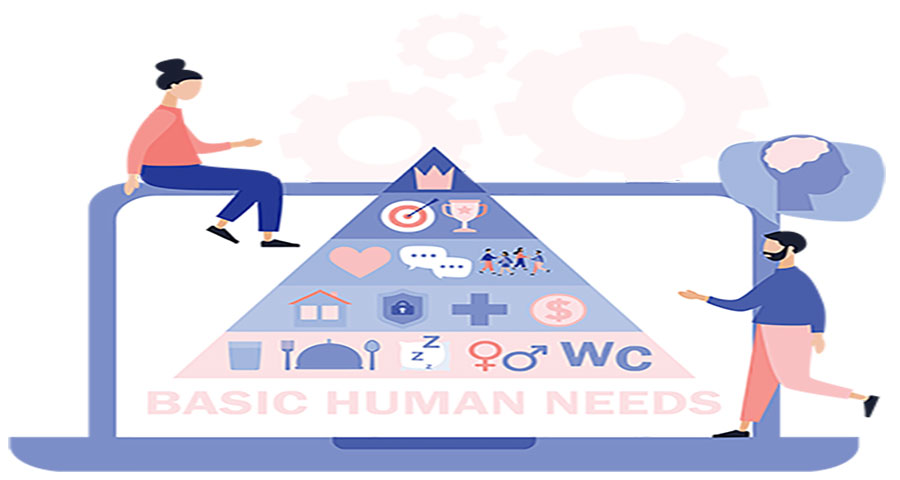 4 insights to help your organization make this crucial change
Monday, September 13, 2021
It has been exciting to see how the government, payers and providers are embracing a shift toward value-based models of care across the continuum of care, buoyed by several innovative payment models from the Center for Medicare & Medicaid Innovation (CMMI). While the initial design of these models has been imperfect and the outcomes varied, CMMI's iterative test-and-learn approach has generated key lessons that continue to make the shift toward value-based care and payments promising.   
Aligning financial incentives with improved quality of care, better outcomes for patients and reductions in the total cost of care is imperative. The programs that have been successful in achieving this goal represent key steps in the right direction to address growing health care costs and quality gaps in the United States. However, the shift to value-based care presents some unique opportunities and challenges for providers who care for patients in the home, either through primary care models or through home health.
A Path for Expansion
The Home Health Prospective Payment System proposed rule issued by the Centers for Medicare & Medicaid Services (CMS) for calendar year 2022 charts a path for nationwide expansion of the Home Health Value-Based Purchasing (HHVBP) model—a recognition of its success so far. The model, which was developed as a pilot by CMMI and launched in January 2016, deployed a set of quality metrics focused on improving care and reducing hospitalizations, and was successful at achieving those two goals. The measures include metrics such as influenza and pneumococcal vaccination completion rates, rate of unplanned hospitalizations during the first 60 days of home health, and the percentage of home health stays with an emergency department visit that did not result in a hospitalization. The proposed expansion of this model is an exciting development for CMMI and for home health agencies (HHAs), because the data underscores the critical role HHAs can play in optimizing quality and cost outcomes for patients in their care.
Medicare Advantage plans and their home health partners have also taken note of the opportunity to leverage home health to accelerate their value-based care strategies. Humana's acquisitions of Kindred and One Home Care Solutions and Amedisys's acquisition of Contessa are examples of public health care services companies making bets on the potential of in-home care solutions that leverage home health.
Improving Care Coordination
For patients with complex care needs, a value-oriented model of home health is a key part of the solution. However, given the fragmented nature of care delivery for older adults with complex care requirements, significant opportunities remain. For most patients, there is little coordination between their care providers—including primary care, specialists, behavioral health, home health providers, personal care attendants and key social services. This fragmentation further underscores how important it is that home health providers take a thoughtful and proactive approach as they transition into value-based care arrangements and look for the right partners with which to collaborate on their journey.
At ConcertoCare, we tackle this problem by deploying an interdisciplinary care team of providers in support of patients who would benefit from an intensive model of in-home care. The company's model leverages technology to provide a combination of virtual and in-person supports, including personalized treatment plans for clinical care, behavioral health and a focus on addressing patients' unmet social needs. As a direct care provider that either serves as the primary care physician of record or as wraparound support for a patient's existing primary care provider, we are empowered to address the patient experience, quality of care and costs at every juncture of a patient's journey through the health care system—whether in the home, the emergency department, after hospitalization or in a palliative care setting. In local markets, we partner closely with patients' home health and personal care agencies in support of this model.
4 Insights for Home Health
Each home health and in-home care provider will have a unique approach as they transition to value-based care, depending on their model of care, patient population and strategic competencies. The most important questions for in-home care providers to start thinking about are: 1) What type of value-based care model is most appropriate for your population of patients? and 2) How is your organization going to navigate the shift toward a value-based system of care?
Below are four insights to help guide home health providers as they start to tackle these pivotal questions.
1. Broaden your definition of health.
I previously worked as a clinician in a community health center and as an attending physician in a safety net hospital, where many of my patients had trouble accessing nutritious food, arranging for transportation to get to appointments and finding the financial means to make basic life purchases. Those experiences highlighted for me the importance of taking a holistic view of patients' health, and it is this view of patients' unmet social needs that has gained greater focus and attention in patient care in recent years.
Home health providers should take this a step further and recognize that loneliness and isolation are also key social determinants of health. A holistic view of health addresses not only physical and behavioral health but also patients' unmet social needs. In practice, this means focusing on both patients' chronic diseases and their comorbid mental health issues; on food, transportation and housing insecurity; and on providing resources to engage patients by providing companionship or social opportunities.
Under the HHVBP model, while the home health episode is limited in scope, it provides a unique opportunity to close gaps in care, such as with vaccinations. Over time, these episodes could also be viewed as opportunities to identify and address patients' unmet social needs, including the need for socialization, and to help connect patients to community resources. In fact, CMS' new proposed rule asks for comments on ways that the rule can help to address health equity and the social determinants of health.
2. Focus on bringing in the right talent.
One of the biggest challenges for health care organizations as they grow is how to create systems and processes that reflect the needed focus on a range of core competencies, from compliance to long-term people strategy to technology and infrastructure. This is especially true for organizations that deliver care in the home. That's why building and hiring a phenomenal team that can scale with the business is such an important part of an organization's growth.
My advice has always been to hire exceptional people who embody your organization's mission and are passionate about seeing the company thrive. Transitioning a growing organization into value-based care arrangements certainly requires hiring competent people who understand the nuances of managing risk. But just as important is hiring people who help cultivate a culture of adaptability and flexibility, along with a recognition that it may take time to get things right.
3. View technology as an enhancement, not a replacement.
The COVID-19 pandemic has accelerated the deployment of technology—including telehealth and remote patient monitoring—in caring for patients. Many geriatric patients have experienced some form of virtual care for the first time in the past two years. Some companies have taken the view that technology naturally serves as a replacement for in-person care. I disagree, especially for complex care and geriatric populations, who benefit from intensive in-person care in the home. In my view, technology can enhance the effectiveness of providers and caregivers, enabling increased access to care and, through remote monitoring, real-time data   that enables more timely interventions. Moreover, there is a growing recognition that home health providers, supported by virtual access to physicians and other care team members, have the potential to play a role in helping patients receive urgent care and hospital-level care in their homes, which can be a critical element of succeeding in value-based care arrangements.
4. Approach the emergence of PACE & the new direct contracting program as extenders of in-home health care delivery.
It is quite clear that demand for Programs of All-Inclusive Care for the Elderly (PACE) is expanding and offers a compelling proposition for home health care providers. PACE offers dual-eligible beneficiaries who need a nursing-home level of care a mix of in-home and center-based care that enables them to extend their ability to live at home. Although the PACE model is not new, the recent focus on home- and community-based services has reignited interest in the program. The PACE concept will likely provide an opportunity for organizations to rethink care models for patients who aren't PACE eligible. There are also elements of the PACE model that Medicare Advantage plans could have the flexibility to implement on their own. That is one of the elements about this moment that is so promising. Home health providers have the potential to play a meaningful role in optimizing the effectiveness of PACE programs in enabling patients to remain in their homes.
Although details are still evolving, the new CMS Direct Contracting model builds on lessons learned from the Medicare Shared Savings and Next Gen Accountable Care Organization Programs. Direct Contracting's flexible and dynamic payment and partnership options also provide an opportunity for home health providers to think creatively about their care models and to build partnerships with organizations that will enable them to collaborate on the management of quality and the total cost of care.