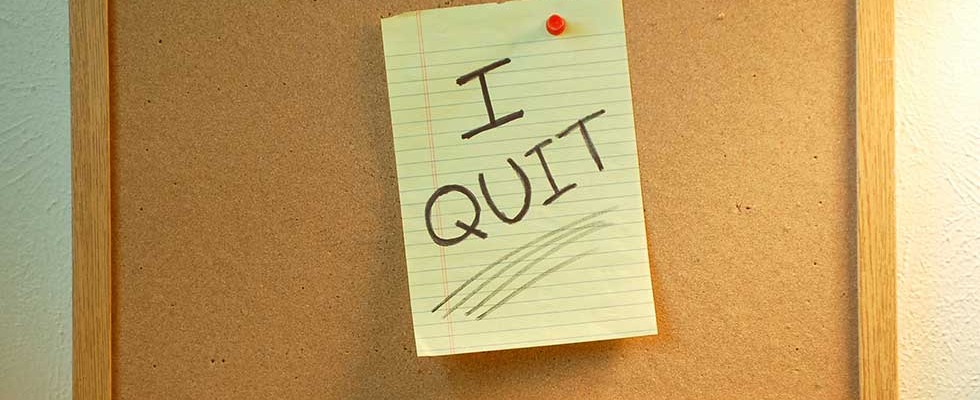 3 things homecare providers can do now
Increasing demand for homecare—coupled with COVID-19-related challenges and rising levels of burnout and turnover rates among health care providers and staff—has produced a caregiver shortage that has already deeply affected the entire homecare system in 2021 and is poised to continue throughout 2022 and 2023.
The caregiver shortage is one of the greatest challenges the homecare industry faces. In a recent survey, 79% of providers said the caregiver shortage was one of the top three threats to their business growth. Retaining caregivers has been just as challenging as hiring them: The median caregiver turnover rate in 2021 was 64%. And the Great Resignation has only complicated matters, with 20% of health care workers having quit their jobs between mid-February 2020 and September 2021.
While staff shortages continue, the industry is also facing a growing demand for services. PHI estimated in its 2021 annual report that long-term care employers will have to fill 7.4 million job openings in direct care from 2019 to 2029.
Tips for Successfully Recruiting & Retaining Homecare Givers
Although the disparity between caregiver supply and demand for caregivers is apparent, agencies are accustomed to recruitment and retention challenges. 
There are three major considerations homecare agencies can keep in mind when recruiting and retaining talent.   
1. Seek to attract new talent from outside the industry. 
It's key for homecare providers to bring new workers into the long-term care workforce rather than competing for existing talent. This is especially critical in a post-COVID-19 environment as health care providers continue to exit the industry at alarming rates. At the 2022 Home Care 100 event earlier this year, the topic of identifying new talent outside of health care was all the rage, with many organizations sharing stories of recruiting from other fields, such as delivery drivers. This is just one factor to consider to attract new talent. 
Further, revamping language around the caregiver profession to elevate it—such as moving away from using terms like "non-skilled labor"—homecare providers can attract future caregivers by helping them understand the true value that long-term caregivers bring by helping those who need services at home live their lives as unencumbered as possible. 
Take Angels on Call, for example. The caregiver shortage forced that company—like many home care organizations—to take a hard look at its recruiting strategy. When the pandemic began, the agency pivoted and put a greater emphasis on digital recruitment, leveraging targeted ads and résumé searches on Indeed and other job boards. 
One of the agency's other successful initiatives was the re-engagement of previous teammates who were eligible for rehire. The team offered virtual interviews, onboarding and training, even extending office hours to try to accommodate those needing a more flexible schedule. Angels on Call also began to focus recruiting efforts on those in customer service, food and hospitality and housekeeping, emphasizing the flexible schedule and rewarding work that comes with being a caregiver. Promoting the 'feel good' side of the industry paid off. Over the course of four months, the organization doubled its new hires—from 82 in November 2021 to 220 in February 2022. 
2. Focus on employee retention via innovative onboarding programs & processes. 
First impressions carry a lot of weight, so once new caregivers are brought onto a team, it's equally to ensure they are getting the proper attention and training they deserve. After all, the average caregiver costs $2,600 to replace, making onboarding a critical piece of the puzzle. 
Start by facilitating an instructive orientation during a caregiver's first week. Train them in standard skill such as elderly safety, working with chronic illnesses and transporting clients, but also consider offering self-care tips to help them combat burnout from the very beginning. Incentive programs are another great way to empower caregivers and keep them fulfilled in their careers. Offer perks such as gift cards or spa days for a job well-done, as this can make all the difference to overall morale and drive. A points system is an ideal place to start — caregivers can be awarded points for on-time visits and for accurately observing and tracking patients' conditions, which can be pooled toward rewards.  
3. Implement innovative technology that streamlines operations & boosts efficiency.
Innovative technology solutions are also important to improving existing processes in a way that makes caregivers' lives easier, while also improving the lives of those they care for. For instance, replacing manual billing and payroll processes with a platform that connects payers and providers in real time can streamline and accelerate the process of scheduling the right caregivers for participants. Furthermore, while electronic visit verification (EVV) software has been confirming home and health aide services for decades, using next-generation EVV software that notes additional information with each visit — such as plan-of-care tasks and duties, or scheduling and authorization for services performed — makes it easier for caregivers to keep patients' plans of care more organized. 
Employing mobile apps for company processes can also further empower caregivers by giving them a range of capabilities at their fingertips, such as clocking in and out, maintaining a shift schedule, communicating with the employer, and completing in-service training. All in all, using technology solutions to streamline processes within billing, payroll, compliance, scheduling, and other areas gives homecare providers the added benefits of compensating for staffing shortages by automating tasks that don't require manual work, while also reducing staff burnout caused by repetitive and time-consuming administrative tasks. 
Caregivers are a homecare agency's most important asset. Without them, your business cannot run. And while COVID-19 and the Great Resignation may have affected caregiver demand and supply, by using innovative strategies to attract potential candidates, investing in ongoing retention programs, and implementing new technologies to empower caregivers, agencies can successfully recruit and retain their staff—thus continuing to provide the quality care for those who need it the most.