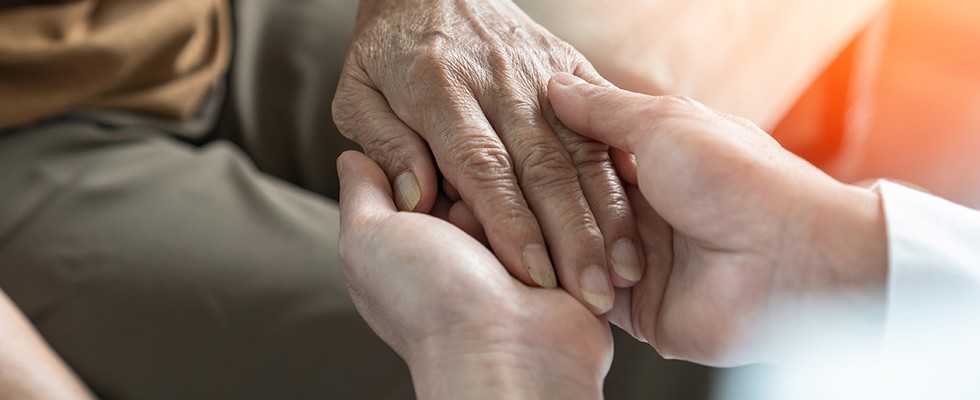 Opportunities await home health, HME partners
Wednesday, October 4, 2023
There's been an enormous amount of buzz about hospital-at-home programs (and their companions, skilled nursing facility-at-home, or SNF-at-home, programs), which arose in 2020 when, in response to COVID-19 hospital overcrowding, the Centers for Medicare & Medicaid Services (CMS) permitted hospitals to be paid for in-home care. When the public health emergency ended this spring, CMS extended the waiver through the end of 2024, allowing the practice to continue.
HomeCare talked with Julia Crist, chief operating officer at Inbound Health, which coordinates hospital-at-home care on behalf of hospitals, health systems and provider groups, employing the clinicians and providing equipment, management, monitoring and more. She helped map out potential roles for in-home care providers—home health agencies, personal care companies and home medical equipment providers—in the expanding world of acute care at home.
HomeCare: Is it likely that hospital at home is around for the long term?
Crist: That's one of those crystal ball questions! We felt very confident after we learned CMS was extending the waiver through the end of 2024, that during the pandemic CMS was able to see that this level of care is safe and effective and can be significantly lower cost. And I think what they're trying to figure out right now is: What is the right regulation? What does compliance look like? What is the rate going to look like? They have been paying the full diagnostic-related group (DRG), which of course is probably not sustainable over the long term, but the fact that they did extend the waiver is a very strong signal that they see the benefit of this program and are going to support it long term. And that's great.
Inbound has been spending a lot of time speaking with health plan leaders, and they all inherently understand the value of a hospital-at-home program. It is very clear to them. What we have conversations about where there's ambiguity is: What should the reimbursement look like? What rate should it be? How do we know for sure that we're making a sound recommendation around the rate—things like that. And then there are a lot of questions about when CMS is going to come out with something, and is it going to be a discounted DRG or is it going to be something else. So there are a lot of questions about how this program will be administered that need to be answered, but the future of the program I think is very bright, especially given the problem that Medicare is solving for right now, with the silver tsunami. This is a great solution to needing to build temporary capacity in our health care system. So all signs are pointing to yes, from my perspective—but of course, anything can happen.
HomeCare: How might home health agencies interface with a hospital-at-home program?
Crist: There's a lot of opportunity for us to work together with a home health agency in the SNF avoidance model. That works really well. There's this set of patients who are in the hospital and the discharge team is trying to decide between sending them home with home health, which feels like a not great plan because they're worried that the patient's going to fail, or they're going to send them to a skilled nursing facility, which also feels like a not great plan because patients usually don't want to go there and families don't want their loved ones to go there. And maybe they don't require all of the activities of daily living (ADL) support that happens in a skilled nursing facility. That is such a large population; those are the people who are languishing in the hospitals with really long lengths of stay. We can move them out with home health plus all of the additional care and oversight that we bring through Inbound to effectively manage that patient at home, using a home health team that's already in place. So that's one area, using an existing home health team to decamp the hospital by adding in additional services like hospitalists, SNF-ists, virtual rounding on a daily basis, biometric monitoring and things like that. That's an area where home health can play, although I will say that home health agencies are so stressed by the staffing situation and have more demand than they can meet, so there's not a lot of interest out there in building a new program. It's like they're already challenged to be successful in their
primary work.
HomeCare: What about non-medical?
Crist: Right now we're looking for and identifying patients that have a high enough functional score so that they don't require that type of care at home. That doesn't mean that there's not an opportunity there, but we have not designed for the population that needs that level of care because the facilities really meet those needs. Like a skilled nursing facility has aides who can help with ADLs on site; the hospitals have that level of support. What we really started Inbound for was to move the patient who could be safely transitioned to the home … Now, I could see a point where the hospitals are challenged to care for, and the skilled nursing facilities are challenged to care for all of the patients who do need ADL support, and that would be when it would make sense to expand to that population by building a different care model. But it is a distinct population from who's being cared for now.
HomeCare: Is there a potential opportunity as patients complete either SNF-at-home or hospital-at-home programs and are in a management stage for either home health or personal care providers to come in at that point?
Crist: As sort of a downstream referral? That makes a lot of sense. Maybe not so much for personal care because we're looking for the high functional status patients.
HomeCare: So what about durable medical equipment (DME) providers?
Crist: That's the area that has the most need. Durable medical equipment is very commonly used in hospital at home; it's similar to how hospice uses durable medical equipment. There's a common set of things—like oxygen, like hospital beds and a few other things—that are most frequently used by hospital-at-home patients. What we do is contract very similarly to how a hospice agency would contract, where you have a per diem rate to cover the common items. That's easy for DME companies—they're used to that. The challenge is the timelines or the service levels that are required to provide this level of care. Similar to hospice, you need to get out as soon as you can, and then it's less time-intensive on the back end than a hospice pick up would be, but it is a fairly short turnaround. Our average length of stay is about five and a half days. It requires a different kind of operational setup. Most DMEs are not set up to have that much turnaround or that short of a use time. Those that have large hospice service populations have been the easiest to work with because it's the most similar.
HomeCare: Do providers sometimes get 12 hours or less to learn that a patient is being discharged today and everything needs to be delivered?
Crist: For most patients, it's the next business day, but there are some who need to have a STAT delivery. We have all of our service levels defined and look for partners that can meet that need. We use a lot of different third parties, like imaging and lab draws and that kind of thing, and being able to have the turnaround time to meet the service levels is always the primary challenge.
HomeCare: If someone's looking to get their organization into hospital-at-home work, what things should they prioritize?
Crist: Customer experience is huge because, just like with everything else, when you deliver durable medical equipment, you're not just representing the DME company, but you're representing the primary care-providing organization. So it's really important to have strong employee experience and customer service skills for the drivers and technicians who are doing the setup.
Respiratory therapy is absolutely a need given the amount of oxygen that's used (in hospital-at-home programs). And so respiratory therapy is another service that we make sure is part of our service level agreements—can you provide that? That's an important part, too.
HomeCare: What is the growth potential for these models?
Crist: Inbound has cared for more than 7,000 patients through these models since May of 2020, and what we've seen is a wide variety of patient types who go through the program and are successful in it. We've cared for more than 350 DRGs, and the quality outcomes are the same or better than facility-level care. That tells us that the future of the program or where there are expansion opportunities is really broad when you think about the senior population. This model works really well for seniors, and we have a lot of seniors, and we don't have enough hospital beds or SNF beds to serve all of them.
HomeCare: What are some of the obstacles? I have a feeling you're going to say that a big one is staffing.
Crist: It is. That is huge. My first response is a reimbursement model. It's costly to build a program like this. It's less costly—but still costly—to partner with a vendor or a partner in the space. With all of the things that are being faced by health systems, they have to be very diligent in where they put their time and focus, and it's hard to make the case to do that without a very clear future around reimbursement for the program. I will say, though, that the primary driver for so many of the health systems we talk to is hospital capacity, and by solving the hospital capacity issue, they're able to make a financial case for it. But it would be so much easier and so much more widely adopted if there was a reimbursement model.