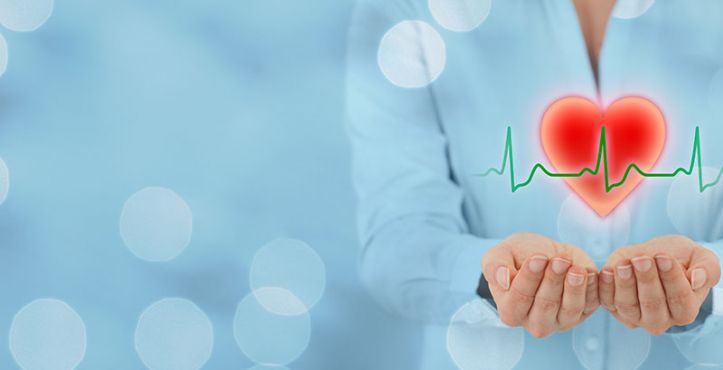 American Hospital Association says March 12 deadline too soon
As hospitals and physician groups rush to meet the March 12, 2018 deadline for the voluntary Bundled Payments for Care Improvement Advanced (BPCI Advanced) model applications, post-acute care and homecare providers should start preparing. This new program is part of CMS's efforts to increase opportunities for providers and improve care—it won't go away anytime soon.
While it's not considered an 'episode initiator,' homecare has a seat at the table, said Cheri Bankston, director of clinical advisory services for naviHealth, a Cardinal Health Company, and she says don't be intimidated by the fast-approaching deadline. There's still plenty of time for providers to create partnerships that benefit patients across the care continuum.
Value, quality and funding are the main drivers of BPCI Advanced. The model draws its blueprint on the concepts of effective care delivery and improvements in health care spending through the utilization of provider engagement, patient engagement, care redesign, financial accountability and data analysis.
BPCI Advanced pays for a defined episode of care, instead of individual services. With a goal of quality care at the lowest possible cost, BPCI Advanced involves one payment for the initial episode through the first 90 days, with payments split between entities providing care. Participating organizations have a chance to share in the savings generated across the 90-day episode of care, which are capped at 20 percent savings versus the target price.
"It brings everybody to the table," Bankston said, adding that in the "fee-for-service world, providers are still working in their different silos." The challenge is, in the shift to value-based care, providers need to manage change across all levels of the organization and operationalize incentives.
While only acute-care hospitals and physician group practices can be initiators under BPCI Advanced, they are looking to partner with other providers to create more value-based care. Bankston recommends home health agencies understand the episodes and define them in their population—in ways such as the average cost per episode, number of visits, length of stay and the agency's quality measures.
"Home health agencies need to figure out how to set themselves apart and promote themselves [to partners]," Bankston said. "When a hospital starts to develop a strategy, they'll be looking for representatives from home health agencies to demonstrate best practices. It's an opportunity to develop customization and specialization of homecare."
Steve Wogen of CareCentrix is exclusively focused on figuring out the best way to optimize care for patients. He believes BPCI Advanced to be a good thing, "[A] strong validation about the value of episodic care and value-based care." With physician groups and hospitals as conveners, the program changes the role of post-acute care providers. Hospitals and physician groups, he said, will be looking for partners in their geography that they can work with collaboratively, and in the process both home health agencies and hospitals will develop a better understanding and appreciation of each other.
Tips for Home Health Agencies
Wogen recommends home health agencies:
Stay focused on patients.
 
Create a vision and a rallying cry behind what you are trying to accomplish.
 
Develop executive level thinking, and formalize a change management strategy to redesign traditional thinking.
 
Use data to prove impact on outcomes related to readmissions and both patient (and caregiver) experience.
 
Play to your strengths.
 
Specify data by disease state and diagnosis category to present your area of excellence.
 
Be smart about contracts, be thoughtful and don't get taken advantage of.
 
"If you are good at something, market it," Wogen said. "Larger agencies will have an advantage—they typically will have the capital to make the investments they need to make. Smaller agencies will have to get smarter in order to survive, but the mindset has to change; you can't just say, 'I'm smaller so I need more money." Smaller agencies, he said, have their local connections as an advantage.
In January 2018, CMS issued the BPCI Advanced model overview—a single payment and risk track with a 90-day episode period. There are 29 inpatient clinical episodes, of which 28 are holdovers from the initial program, as well as three completely new outpatient clinical episodes. BPCI Advanced also qualified as an Advanced Alternative Payment Model (Advanced APM), which ties performance to quality measures. CMS recently updated its online learning center.
Of the 29 inpatient clinical episodes, there are a total of 105 MS-DRGs. Note 10 episodes under spine, bone and joint, renal failure, infectious diseases (cellulitis, sepsis, and urinary tract infection), and stroke. Also, there are eight episodes under cardiac, major bowel procedure, gastrointestinal hemorrhage and gastrointestinal obstruction, pneumonia and respiratory infections, and COPD, bronchitis, and asthma under pulmonary.
Related >> Knee, hip surgery revolution via syracuse.com
After the application deadline on March 12, CMS will screen applicants through June 2018 and will offer participant agreements to applicants in June after distributing target prices to applicants in May. The first date for qualified participant determinations is March 31, 2019, and the next application period will begin January 1, 2020, with continued development through December 31, 2023. The model's go-live date is October 1, 2018.
Participants must be able to attest to the use of Certified Electronic Health Record Technology (CEHRT) prior to participation. And non-hospital participants must confirm at least 50 percent of eligible clinicians use the CEHRT definition of certified health IT functions to participate in the model.
Services in the model include home health agency (HHA), durable medical equipment (DME), hospice services, Part B drugs and physicians' services, among others.
Bundled Payment Backstory
The Centers for Medicare & Medicaid Services (CMS) in November 2017 finalized the cancellation of the mandatory hip fracture and cardiac bundled payment models that were to be operated by the CMS Innovation Center. CMS also implemented changes to the Comprehensive Care for Joint Replacement (CJR) Model and, at that time, said the changes would offer greater flexibility and choice for hospitals in providing care to Medicare patients.
"…we believe that focusing on developing different bundled payment models and engaging more providers is the best way to drive health system change while minimizing burden and maintaining access to care," said CMS Administrator Seema Verma, at that time. Geographic areas play a role in new approaches, as does addressing the unique needs of rural providers, and "achieving greater flexibility to design and test innovations that will improve quality and care coordination across the in-patient and post-acute care spectrum."
Some ACO models will take precedence over BPCI Advanced by the new rules.
Related >> The BPCI Advanced model will operate under a total-cost-of-care concept. In February 2018, the American Hospital Association (AHA) asked to have the March 12, 2018 deadline moved to April 16, 2018. Read the full text of the AHA's letter to Seema Verma here.