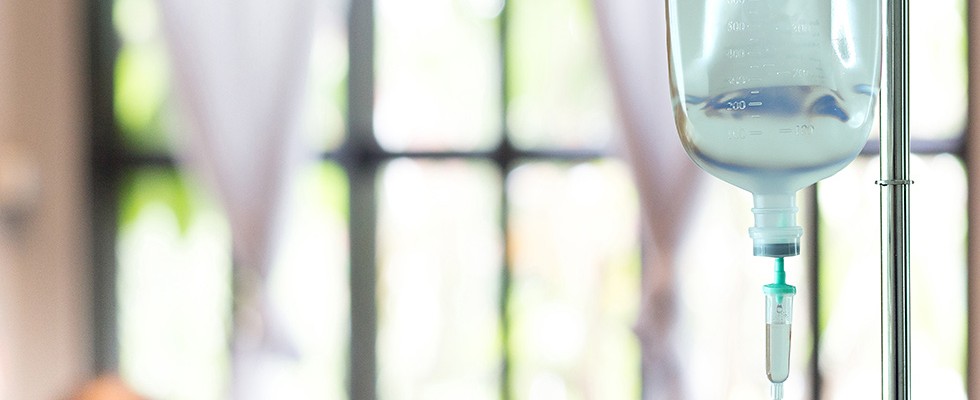 Guide your business planning with these questions
Tuesday, November 7, 2023
Home infusion is now a mature industry. Yet there are still individuals and companies looking to start a new home infusion organization.
Therapy at home allows long-term patients to remain a part of the family and participate in activities and milestones. It allows patients to receive therapy without having to be isolated in an institution and exposed to others with conditions that can put them at risk. It's also extremely rewarding to those who work in the field to become friends with their patients and to be with them during the successes and the failures in therapy—and to help change their therapy when needed.
No one just goes out and puts a sign on the door that says they are open for business. Starting with a business plan will provide a path to your goal. What is your overall hope for the business? What would your mission statement include?
Beyond those big questions, there are dozens of others you should ask yourself as you outline your plan. Here are some:
Organizational Focus & Staffing:
What therapies will you offer?
Will you be planning to include therapies that require a negative pressure room?
What is your timeline for being ready to take care of patients?
Will you provide nursing, and will you hire your own nurses or contract nursing services?
What are your state's requirements for nursing?
Will you need a licensed agency?
If you are not a pharmacist or nurse, who will you have manage the business?
How will you find the experienced staff you will need?
Will you start with contracted reimbursement staff or find an experienced home infusion biller that can assist with setting up payer contracts?
Market & Marketing:
What is your targeted service area?
What/who are your competitors?
How do you plan to make your mark?
Are you able to do your own marketing
to start?
How will you develop marketing materials?
Who will build your website?
Logistics & Licensing:
Will you plan to hire drivers or use a courier?
Who will negotiate your vendor contracts?
Who will handle your accounts payable?
Will you plan to service other states now or in the future?
What are the requirements for those states?
Will you be working with a consultant?
Will the consultant just help with the pharmacy side of the business, or will they be more involved with planning, choosing staff and a software system?
Do you know how to find experienced consultants?
Financing:
Will you be taking on the financing yourself?
Will you have investors that will be involved?
Will you have investors that will only provide you with the capital you need?
Do you have a bank to work with?
Will you be financing with a small business loan?
Location & Planning:
What is your ideal location?
How close is it to major highways that will make servicing your patients more efficient?
Does the site have appropriate space to build a clean room?
Is it a safe area for your staff to work and park their vehicles?
Will you lease a space, or do you plan to buy a facility?
If you will lease, what will you negotiate for terms? (Most properties will require a multi-year lease.)
Will the owner be willing to do upgrades to the site or will you need to find a contractor to finish the space?
Do you need to hire someone to plan how the floor plan should be developed?
Who will do the clean room buildout?
Will you do hard wall construction or choose a modular unit?
Can you design the site so that the pharmacist does not have to be onsite if non-pharmacists need to be in the building for other activities?
Do you plan to have an ambulatory infusion center onsite?
Do you have a lawyer that can review the lease for the best terms?
What are the local requirements for the buildout?
Once you have answered these questions, written a business plan, found financing and hired a property broker, there will be additional tasks to complete, including:
Obtain your pharmacy license (most states will require that your pharmacy will need to be complete or nearly complete)
Determine if you need a business license or other licenses
Choose an accreditation agency and contact them for their timelines and requirements
Choose an information technology company that can identify what is needed during the buildout and be ready to install
your equipment
Choose a software program and coordinate its requirements with your information technology company
Choose a phone system and obtain your phone numbers
Choose a vendor for office furniture (new or used)
Choose an answering service
Choose a hazardous drug disposal company
Obtain a printer/copier/scanner work machine (decide if you will purchase or lease)
Identify a printing company that can print your forms and marketing materials
Obtain a postage machine
Set up accounts at FedEx, UPS or both
Find a courier company if you are not going to hire a driver
Find a company to provide your signage
Start setting up your vendor contracts (i.e., intravenous solutions, pumps, drug wholesaler, medical supplies, office supplies and shipping supplies)
Choose a security company
Obtain a pharmacy grade refrigerator and a freezer for cooler blocks
Home infusion is a very exciting venture. It will grow as payers and the government look for ways to keep costs down. Being a part of this field is very rewarding as you see most of your patients improve while being comfortable in their homes instead of an institution