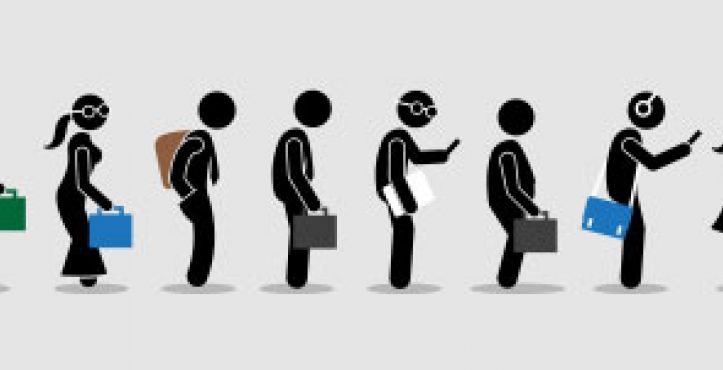 Find the quality caregivers you want to work with
In today's increasingly competitive homecare market, agencies with the ability to evolve their methods of attracting and developing caregivers will be the clear winners—and quite possibly the only survivors.
Now more than ever, it is crucial for agencies to think of their brand and what it stands for, not only when marketing to new clients, but also when engaging potential caregivers. Sure, caregivers want to earn a higher wage—but that's not all they want. They are also looking for agencies that are both innovative and reliable, and able to offer better tools, benefits and steady work.
An agency's ability to differentiate brand image among potential caregivers will continue to have an even greater impact on their ability to recruit and sustainably grow their businesses. Consider trying the following five ways to rework your recruitment efforts and find the quality caregivers you want to work for your company.
1. Build a referral program
Referral programs can provide agencies with direct access to a tremendous talent pool. The best caregivers tend to be effective at identifying their similarly skilled peers. When caregivers love working for an agency, they become a powerful and cost-effective recruiting channel.
To develop a sustainable referral program, it is important to determine the economics of the program. That means having a deep understanding of caregiver acquisition cost, which includes direct, per-hire expenses (hours spent by the recruiting team, your marketing budget for posting on job boards, job fair participation and sponsorships, subscription fees to application-tracking systems, etc.) Separately, it also must account for the full value provided by a referral, including their average weekly hours worked and average tenure.
Successful referral programs typically are designed so that the referral bonus covers the average caregiver acquisition cost. However, I have found that agencies with the most successful programs are those able to quantify the incremental value of referred caregivers sourced through the program and set awards accordingly. Experience shows referred caregivers tend to be more valuable—higher performing and longer tenured—than the average caregiver sourced through traditional methods. Recognizing and being able to measure these results enables an agency to invest fully in a referral program that will generate the highest volume of quality candidates while simultaneously maximizing return on investment.
There's no magic number or perfect equation since recruiting costs vary by region. In general, referral bonuses range anywhere from $200 to $400 per referral, depending upon the market. This doesn't always have to come in the form of cash, although that is usually easiest and most effective.
Equally important to establishing the business case for a referral program is ensuring that it is well documented and communicated to all active caregivers through every direct point of contact, including texts, emails, monthly newsletter and in-person reminders.
Putting this all together, a well-defined referral program, backed by a sound and compelling business case, which agencies consistently promote can yield real results. At one large agency, more than 30 percent of new hires come from this channel, saving time and money, even after paying referral bonuses. Referrals also become a source of many of the best, most-loved and most-trusted caregivers, which is most important to clients and their families.
2. Be fast and frictionless
When it comes to recruiting, speed counts when it comes to moving from "applied" to "hired." But this can't come at the expense of quality. Caregivers have many job options in today's economy. In fact, they typically get more than three calls per week about work. Ninety-seven percent of caregivers are open to taking another job at any time. To be competitive, the hiring process must be extraordinarily efficient, designed to evaluate and convert candidates simultaneously. A process that takes too long for work-ready candidates can mean the difference between strengthening your team with a great caregiver and losing them to a faster-moving competitor.
Caregivers who apply for employment are looking for immediate work. According to Chicago-based staffing solution for caregivers, myCNAjobs.com, after interviewing at an agency, 27 percent of caregivers said they would not wait before interviewing at another agency. It's critical to find ways to streamline the recruiting process—without compromising quality.
First, leverage low-friction ways to screen applicants and make it easier for them to engage with your agency. Consider offering applicants immediate scheduling for phone screens at the point of application, with time slots available the same day, if possible.
Also, keep in mind that proximity matters when it comes to orientation attendance. As one large agency learned, when recruiting for specific neighborhoods or towns, if orientations are held too far from where candidates live, no-show rates spike. This agency built a model that allows them to rent temporary office space throughout markets served, ensuring that orientations are both convenient and rigorous. This model may not work for all agencies or markets, of course.
Second, leverage online training platforms. This enables caregivers to complete parts of your training and onboarding process at a time convenient for them rather than when your office is open. Using online tools may make it possible to cut the length of your in-person training and onboarding sessions in half.
3. Know your market
With the fast-growing gig economy, agencies aren't just competing with other homecare businesses, they're also likely competing with rideshare companies and seasonal employers, among others. It's important to be aware of what gig work is available nearby as well as the pay and benefits. Depending on the dynamics of the local labor pool, it's possible that many talent-constrained agencies today are competing for new hires with organizations that may not be on their radar.
4. Get creative
As the demand for nonmedical homecare continues to rise, the industry will need to be more creative, and explore new ways to expand the talent base. Agencies with the ability to train new caregivers are better able to think outside the traditional recruiting box.
This includes tapping into talent pools adjacent to homecare, where candidates may require training on the technical skills needed to be effective, but already possess the equally valuable and harder-to-train intrinsic skills, such as service-orientation and temperament. These adjacent talent pools offer real growth potential to help agencies address critical supply needs in markets that have been tapped out of high-quality, traditional caregiver talent.
5. Raise your standards
It's important that agencies raise their standards and level of caregiver accountability or maintain them if already high. The quality of people you hire—and the subsequent investment made in their overall experience, empowering them to be amazing for your clients—will drive your agency's success. It would be hard to justify the level of investment that is necessary to succeed—referral programs, technological innovation, traditional recognition and rewards—without starting with a team of caregivers you feel privileged to support.
What is often most personally fulfilling about this line of work is the opportunity to provide exceptional care for clients by hiring, developing and supporting amazing caregivers. Caregivers work in the business of people. And the more companies can innovate how they attract incredible people to their teams, the better able they are to deliver distinctive service and support to clients and their families.