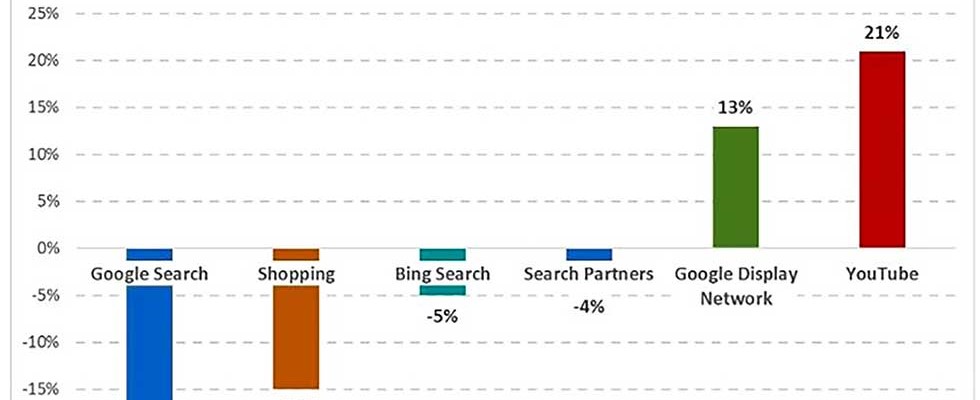 Building a solid telehealth program starts with getting the word out
Between shelter-in-place orders, social distancing guidelines, and the devastating statistics showing that one in five COVID-19 deaths are linked to nursing facilities, the home health industry can provide a critical option right now for seniors and their families, made even more appealing through virtual care services.
More than a quarter of home health agencies reported that they planned to launch telehealth services in the next two years, according to Definitive Healthcare's Home Health Agency Study from December 2019, and 42% reported they were already utilizing remote patient monitoring. Recent changes from the Centers for Medicare & Medicaid Services (CMS) have opened the door for home health agencies to provide more remote and virtual care than ever before. And adoption of these services has likely accelerated as home health agencies work to protect staff and provide safe, quality care for patients.
Whether you've implemented telemedicine or other virtual care services or you're considering doing so, ensuring that patients, their families and referring providers are aware of this new offering is just as crucial as implementing the technology. Here is a checklist to help your agency get the word out about your new telehealth services.
1. Update your website.
We are living in a digital age—and that is more true than ever during the COVID-19 pandemic. Your website is your front door, so it is crucial to outline the benefits of telemedicine and remote monitoring on your website. Some caregivers or providers may be looking for these options to limit a loved one's exposure to COVID-19, but others may worry about quality of care or isolation. Here are some ways to alleviate their fears.
Answer questions & explain value.
Be sure to add a prominent link or graphic on your home page promoting your virtual health services and create a dedicated page on your website to explain your telehealth services and answer common questions.
Here's a short list of things you may want to address in a "frequently asked questions" section about your new virtual services:
What telehealth or virtual care services are you offering?
How does telehealth/remote monitoring help you improve the quality of care for your patients?
What services are provided in person and what steps are you taking to ensure the safety of your patients?
Does telehealth or remote monitoring cost extra? (Include insurance information if it is applicable.)
How do patients use your telehealth or remote monitoring services? What if they have obstacles to using the technology?
Integrate chat to address other concerns.
If you are getting a high volume of questions or patients, caregivers and others are calling you for more information or troubleshooting help, consider a chat feature or a chatbot.
Telemedicine is new for many patients, and we are currently in an uncertain time. An easy, quick chat feature can give caregivers for prospective or current patients a low-pressure way to get their questions answered. Just be sure to dedicate a person on your team to answer questions on chat, and ensure that he or she is equipped with the right information.
If you find you are getting the same questions over and over again about COVID-19 or telemedicine, you can introduce a chatbot to answer common questions with pre-programmed answers. It's kind of like an FAQ, but it can easily pop up on your homepage or other pages throughout the  website as you choose.
Google has even released free resources to help you build a chatbot. Just remember that any chat features you use need to be HIPAA-compliant.
2. Get the word out.
While your website is important, the vast majority of caregivers, patients and referring physicians may never make it there if you don't help them find you. Here are some easy and inexpensive ways to promote your business while highlighting the benefits of your newly introduced telehealth or remote monitoring services.
Update your local listings.
Promote your new offerings in your business description and services on Google, Bing and Yahoo! Maps, and don't forget third-party listing services like Yelp, Healthgrades, and ZocDoc. Certain platforms, like Google My Business, even allow you to create a small promotion or post for free.
In this current climate, Google My Business has also enabled some custom fields for health care organizations. By updating your "COVID-19 info link" and "Telehealth info link," you can stand out from your competition and ensure that people searching for a home health agency know about your new services.
These features can be found by signing into your Google My Business account, choosing a specific listing, and then updating the "Info" section.
Email your network.
Send a quick email about your new services to facilities and providers that commonly refer to your agency. While consumer choice does play a role in home health selection, many simply take the recommendation of the hospital or in-patient care facility they are leaving.
It is important to let your potential referral sources know that you have new care options available that will improve outcomes and help keep seniors safer from exposure to COVID-19. Your sales and marketing team should be able to put together a quick email and blast it out to their contacts.
Post on social media.
Statistics show that social media usage has spiked during the COVID-19 pandemic. A recent global study found that social media engagement is up by 61%. Social media is a great way to reach your network and caregivers for your patients, but be aware that posting to your Facebook business page only reaches 6.4% of your followers.
Using the "Stories" feature on Facebook and Instagram can help you reach more people without having to invest in advertising. In addition, a small spend on social media can go a long way. By investing even just $10 in an ad on Facebook, Instagram or Twitter, you can reach more of your following.
Advanced audience targeting can also be used to connect with people in your community who don't already follow you on social media.
Boost your Google presence.
Running ads on Google search is one of the most effective ways to bring new patients to your home health agency. Why? Because you can put your agency in front of patients or caregivers at the moment they are searching for you.
Consider running two types of campaigns on Google:
Ads focused on people searching for your brand. Create a keyword list that includes your agency's name. This will ensure that whenever existing patients are searching for your practice on the web, you can put your best foot forward as a home health agency offering innovative options to improve care.
Ads focused on people searching for your services. Create additional campaigns focused on search terms like "home health agency" or "home health service" and be sure to promote remote monitoring and telehealth in your ads.
3. Reach your broader community.
Digital advertising tends to be much less expensive than traditional advertising, and it is more important than ever while people are staying home.
People are consuming a vast amount of media right now—Netflix consumption rose by 72%, and news viewership on YouTube has peaked. The usage of search engines has dropped, and so has online shopping. Meanwhile, content consumption has jumped as people search for ways to entertain themselves at home. This presents a real opportunity for businesses willing to spend ad dollars where consumers are.
By utilizing Google display or YouTube ads, you can reach potential patients and their caregivers where they are spending an unusually large portion of their time. Google display ads can appear on articles throughout the internet, including mobile apps and games, news websites, lifestyle blogs and videos.
YouTube usage has been especially high, and advertisers can run image and video ads on youtube.com and YouTube Tv.
Here are some tips to get some display ads up and running quickly:
Create simple ads and messaging. A display ad that is 300x250 works across mobile and desktop devices. Google
Ads provides more help for gaining the most impressions.
Use Google's responsive display ad creator. With this, you simply upload some images and your logo and input your messaging. You can be up and running with a new display campaign in about 30 minutes.
Google has a new video builder tool to create a video without needing to pay for high-end production.
4. Consider the future of telehealth.
We are continuously adjusting to a "new normal." Shelter-in-place orders have required changes to almost every aspect of our daily routines, and it's safe to say that when regulations loosen, many people will continue to seek virtual services that have become more commonplace as a result of the pandemic.
Even as communities begin to reopen and transition back to pre-COVID-19 normalcy, be sure to continue adapting your marketing and messaging to demonstrate how your new telehealth services help promote health and safety now and in the future.