Tuesday, September 6, 2022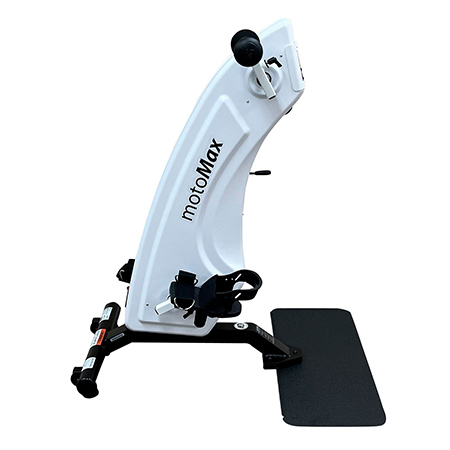 MotoMax
HCI FITNESS
The MotoMax active and passive trainer provides either active resistance or motorized movement for simultaneous upper and lower body movement training. The flat support platform allows for unobstructed access for a manual wheelchair, power wheelchair or dining chair. Visit hcifitness.co.
---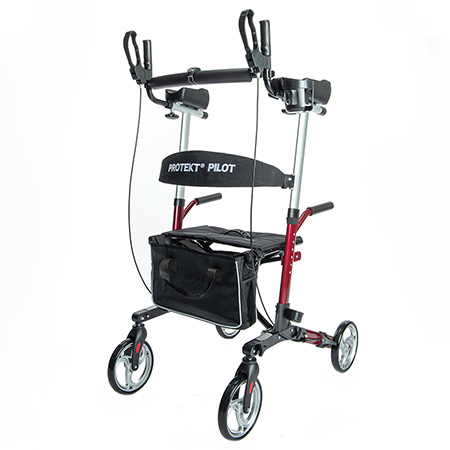 Protekt Pilot Upright Walker
PROACTIVE MEDICAL PRODUCTS
The Protekt Pilot Upright Walker enables users to walk erect and look forward for a safe, stable and comfortable mobility experience. The Pilot's design improves posture, mitigating pain in the lower back, hands and wrists, and enabling users to walk longer distances for a more active lifestyle. Features include: adjustable height armrests, lockable handbrakes, comfortable seat with backrest, stand assist handles, compact design and convenience package including beverage holder, safety LED light, personal item bag and cane holder. Visit proactivemedical.com.
---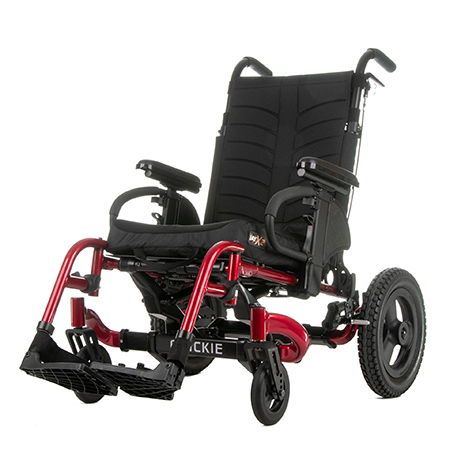 Quickie Access
SUNRISE MEDICAL
The QUICKIE ACCESS is a knee-pivot manual wheelchair for independent propelling with the benefits of tilt and recline. The ACCESS solves multiple seating challenges while allowing clients to hand or foot propel, offering independence. The low knee rise during tilt enables easy foot propulsion and clearance under tables for easier social engagement. Even if a thick cushion is needed for pressure relief or if larger casters are preferred, a low seat-to-floor height can be maintained, facilitating a stepping activity to propel the wheelchair. The QUICKIE ACCESS features negative five degrees anterior tilt for easy standing and transferring. Visit sunrisemedical.com.
---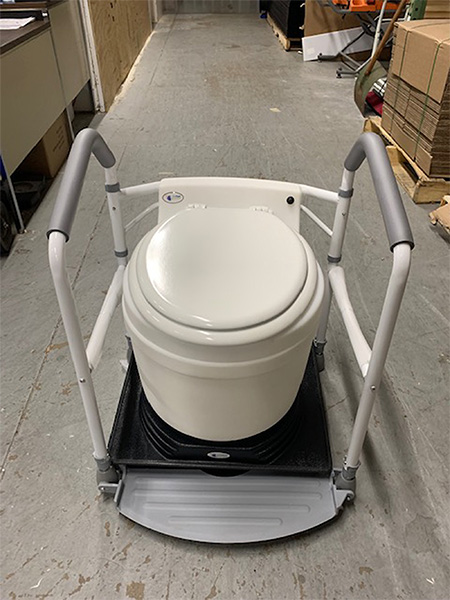 Laveo Dry-Flush Toilet
WATERLESS TOILETS
The Laveo Dry-Flush is a portable, odorless, waterless, no-cleaning-needed toilet. Waste is vacuum-sealed in mylar, which can be safely disposed of in home trash. The toilet is run on a rechargable battery and can be installed anywhere. The vacuum-sealing cartridges are good for up to 17 flushes. There is an optional lift kit and comfort package. The Laveo Dry-Flush was recently licensed for use on the International Space Station and is making its debut on the homecare market to aid with toileting tasks. Visit dry-flush.com.