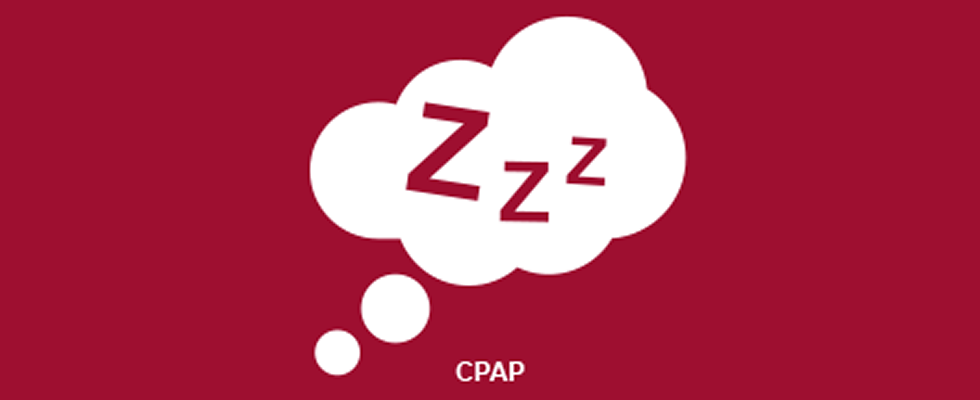 Tuesday, September 6, 2022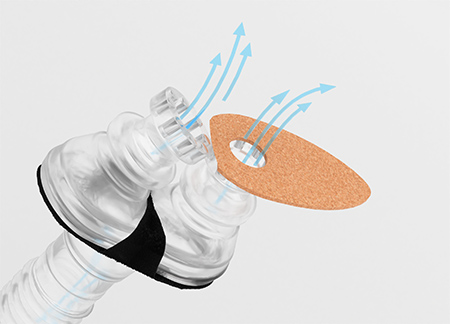 Eclipse
BLEEP LLC
The Eclipse is a clinically proven, no-leak CPAP mask. It does not require headgear and is small and lightweight, which means significant reduction in claustrophobia, pain, dry eye, face marks, hair matting and wake-ups to adjust. Forced replenishment reduces the need for nasal pillow cleaning. The Eclipse patented solution uses gentle, medical grade adhesive strips to comfortably attach to the patient's nose. A flexible tube mask attaches to the disposable nasal pillows using MagSeal magnetic port technology to rapidly click on and off. Fits all machines and covered by all major insurance. Visit bleepsleep.com.
---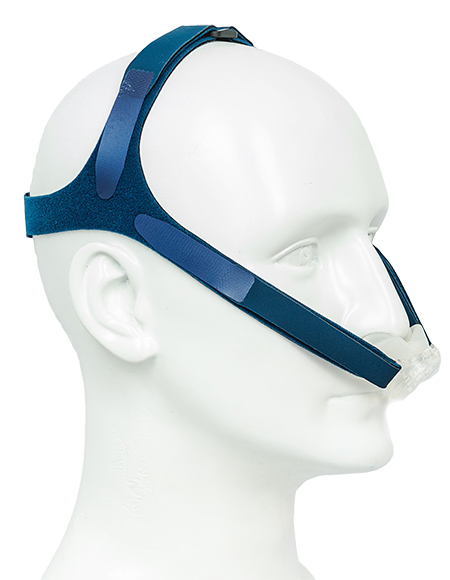 Optipillows EPAP Mask
CPAPNEA MEDICAL SUPPLY
The Optipillows EPAP mask is used like a nasal pillow CPAP mask but without tubing or a machine. The Optipillows EPAP Mask has an adjustable expiratory resistance. The mask is Food & Drug Administration cleared for snoring but provides expiratory pressures equal to other EPAP masks used for obstructive sleep apnea. No prescription needed. Visit optipilows.com.
---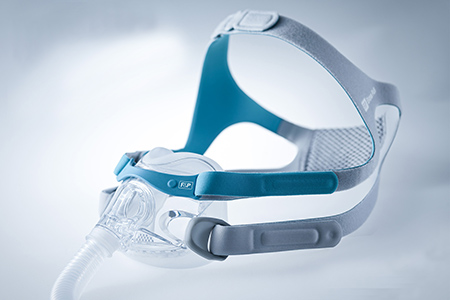 Evora Full-Face Mask
FISHER & PAYKEL HEALTHCARE
The F&P Evora Full is a compact full-face mask for the delivery of CPAP therapy to treat obstructive sleep apnea. Evora Full delivers full performance with minimal contact. Evora Full features the next generation of Dynamic Support Technology, where the floating seal is supported by stability wings. These technologies work together to allow freedom of movement while keeping the mask comfortably in place. Evora Full sits under the nose for a clear line of sight. There are three seal sizes available: extra small, small to medium, and large; and two headgear sizes: standard and extra large. Visit fphcare.com.
---

Luna G3 PAP Devices
REACT HEALTH
The Luna G3 family of PAP devices from React Heath, formerly 3B Medical, includes the CPAP (LG3500), APAP (LG3600) BiLevel 25A (LG3700) and BiLevel ST (LG3800). Luna G3 devices offer connectivity through SD card, QR code, iCode, Wi-Fi module and cellular modem. All Luna G3 devices connect to iCodeConnect, React Health's cloud-based compliance reporting system. Luna G3 devices offer easy-to-read-and-navigate full-color LED screens as well as standard heated tubing and integrated heated humidification. Luna G3 is a win-win for your patients and your business. Visit reacthealth.com.
---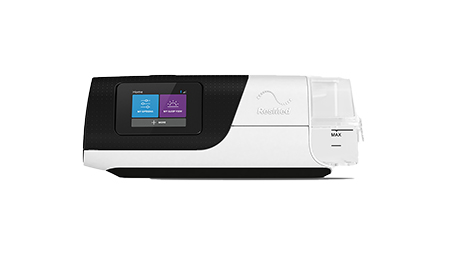 AirSense 11
RESMED
In addition to ResMed's proprietary therapy algorithms and remote and self-monitoring capabilities, AirSense 11's new features include: Personal Therapy Assistant's interactive step-by-step tutorials via the myAir app for patients to set up their device and acclimate to therapy pressure; Care Check-In's tailored guidance through key milestones in their treatment journey, available in the myAir app and on the device screen itself; a sleek design, touch screen and intuitive menu mimic a smartphone; and the ability to make over-the-air upgrades directly to a user's device. Visit resmed.com.
---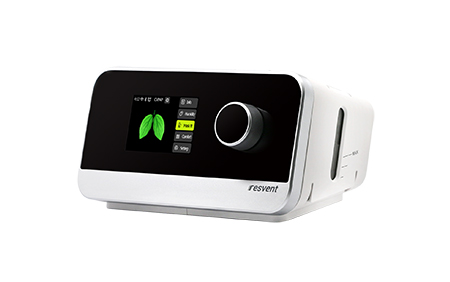 iBreeze CPAP
RESVENT USA
At a time when CPAP devices are in short supply, Resvent USA has them in stock. While new in the United States, Resvent has been serving Europe and Asia for the last five years. The iBreeze series of CPAPs have a broad range of capabilities designed to help patient compliance to therapy. The ResAssist cloud-based compliance platform allows for access to reports from anywhere. Wi-Fi-enabled devices allow for easy and quick access to compliance data. Visit resventusa.com.
---
3D AI Mask Fitter
SLEEPGLAD
Boost referrals with Physician Referral Network (PRN), a conduit for home medical equipment providers to receive electronic scripts and supporting documents, as well as message with referrals and patients. This includes sharing results of the 3D mask-fitting solution that can scan patients remotely or in the clinic with patented technology that includes masks from six manufacturers. SleepGlad provides you with analytics to make better business decisions, including subjective compliance data from patients contributing to early-intervention tools. Scans are backed by a money-back guarantee. Visit sleepglad.com.
---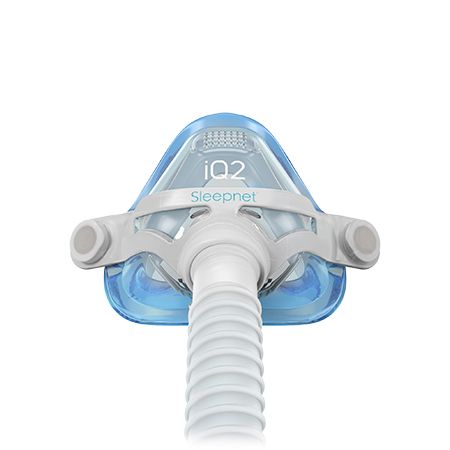 iQ2 Nasal Mask
SLEEPNET CORPORATION
The iQ2 Nasal Mask is a lightweight, moldable CPAP mask that can accommodate most facial structures. Patented custom-fit technology allows for a better fit and all-night comfort. With maximum comfort and minimal headgear tension, AIRgel minimizes pressure points and skin irritation. The iQ2 frame and headgear are interchangeable with the Phantom2 frame and headgear. If patients need to change mask styles, the cushions are interchangeable without affecting mask frame and headgear. Cushions may also be removed and replaced without purchasing a new mask. Visit sleepnetmasks.com
---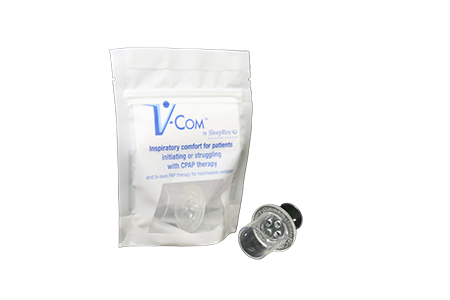 V-Com
SLEEPRES
V-Com is an inexpensive accessory for the PAP circuit that provides inspiratory comfort for new and struggling patients on CPAP and bi-level PAP for noninvasive ventilation. V-Com is like training wheels for CPAP, helping patients adjust more easily to their therapy. Visit sleepres.com.
---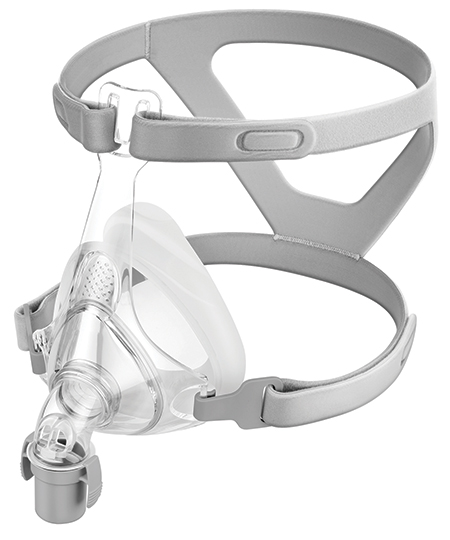 Sol Full-Face Mask
SUNSET HEALTHCARE SOLUTIONS
Sunset Healthcare Solutions' new Sol full-face
CPAP mask offers premium features without the premium price tag. Sol's lightweight headgear is crafted using soft and skin-friendly fabric, and its secure fit helps patients comfortably adapt to treatment. A convenient quick-release connector gives patients more freedom, easily separating when needed and reconnecting to join the mask and tube. Sol's smart vent features a honeycomb design that reduces airflow erosion intensity, creating a gentle and quiet flow for better sleep. Maximize reimbursement without sacrificing quality or compliance. Visit sunsethcs.com.
---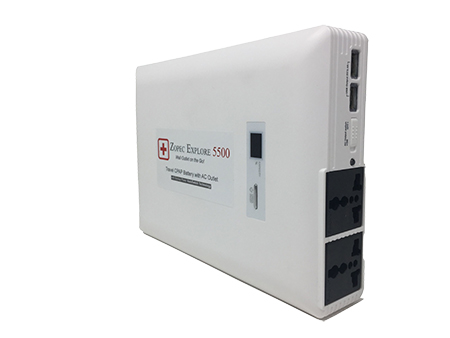 Explore 5500
ZOPEC MEDICAL
This backup uninterruptible power supply (UPS) battery is a lightweight solution for CPAP users who use a heated humidifier and want to be prepared for power outages. The UPS feature bypasses the battery when there is no power outage and then switches instantly to battery power when an outage occurs. This battery features the lightest, highest quality lithium-ion cells that are used in Tesla car batteries. This battery can run a CPAP at pressure 10 and a heated humidifier at mid-setting can run for eight hours. Simply plug the battery into a wall outlet, the CPAP into the battery and be ready for a power outage 24/7. Visit zopec.com.