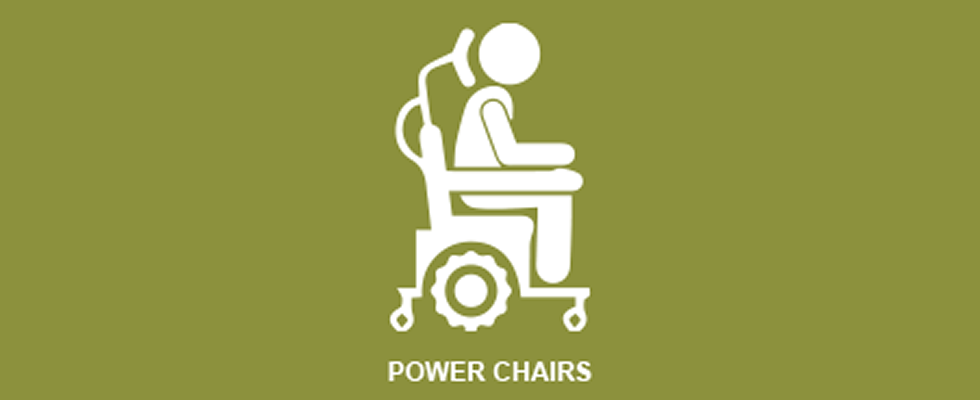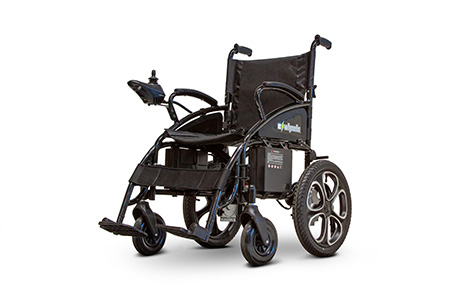 EW-M30
EWHEELS
The EW-M30 power wheelchair is designed with travel in mind; simply fold and go. When folded, it can fit in spaces such as a closet or the trunk of a car. This power chair gives your customers the freedom to travel without having to worry about vehicle lifts, heavy equipment or disassembling a scooter. The EW-M30 aluminum frame is strong and durable and the 16-inch rear wheels provide added comfort and versatility. This chair travels up to 12 miles on a single battery charge and has a maximum speed of 3.7 miles per hour. Visit ewheelsdealers.com.
---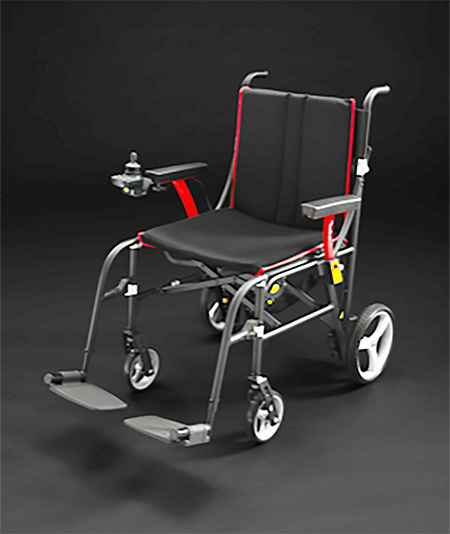 Feather Power Chair
FEATHER
The Feather power chair weighs in at just 33 pounds, including the battery. That's less than half the weight of most electric wheelchairs, making it easier to lift in and out of a car for travel. The Feather Power Chair is a hybrid chair that allows the user to be pushed when the chair is in neutral. The 24-volt, 10-amp-hour battery provides up to 10 miles of travel on a single charge, with a maximum speed of four miles per hour. Includes flip-back armrests for comfort and optional anti-tippers for safety. Visit feathermobility.com.
---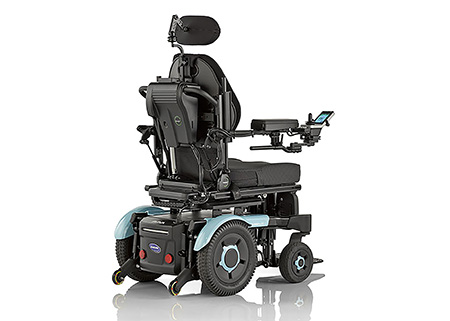 Aviva Storm RX
INVACARE
The Invacare Aviva Storm RX power wheelchair was developed with the customer experience in mind and brings new features to enhance the user, provider and clinician experience. The Aviva Storm RX is designed for users who travel outdoors but also need maneuverability indoors. It is intuitive to drive and is an easy transition for people moving from a manual wheelchair to a power chair. It comes with the ultra-low Maxx power positioning system and LiNX electronic control system. Visit rehab.invacare.com.
---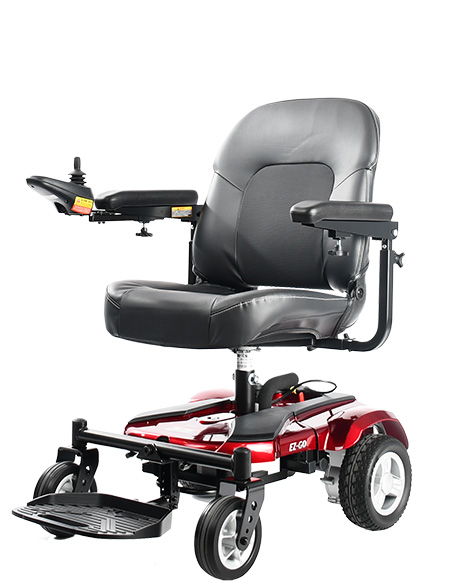 EZ-Go
MERITS HEALTH PRODUCTS
Merits Health products' EZ-Go is a compact and lightweight mobility solution for people on the go. The quick-connect feature makes for easy assembly, disassembly and transportation. The heaviest piece weighs only 42 pounds. The EZ-Go features a tight turning radius of 23 inches. The ergonomic mid-back seat gives additional support. Customers can also choose from a number of accessories including a cane or crutch holder, walker holder, oxygen tank holder and more. Weight capacity is 250 pounds. Visit meritsusa.com.
---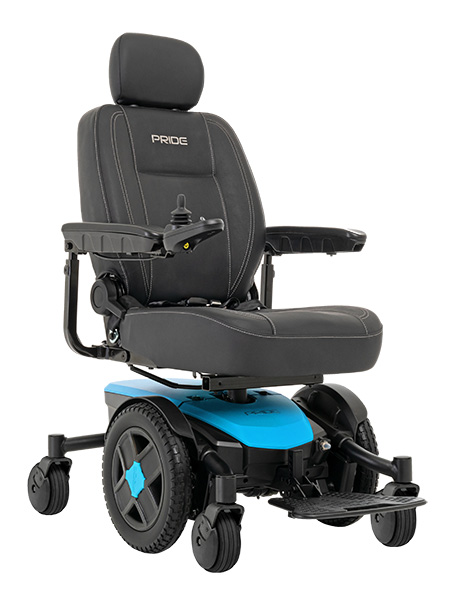 Jazzy EVO 613 Series
PRIDE MOBILITY PRODUCTS
The Medicare-reimbursable Jazzy EVO 613 series power chair has a narrow base width of only 22 inches. The Jazzy EVO 613 Li model (pictured) is lithium powered, featuring 25% less charging time and 25% more range. The Jazzy EVO 613 series features a depth-adjustable, limited recline, comfort-style memory foam seat that swivels for greater access. Other series highlights include mid-wheel drive, a three-inch
ground clearance, maximum speeds up to 5.1 miles per hour, 13-inch mid-wheel drive tires, Pride's patented Active-Trac suspension and removable matte-finish color-through shrouds. Visit pridemobility.com.
---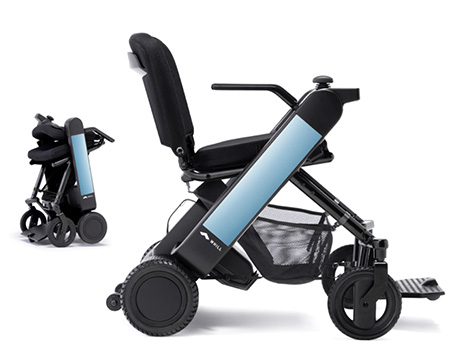 Model F
WHILL, Inc.
The new WHILL Model F has everything desired in a travel power chair. Lightweight, foldable and maneuverable, the Model F allows users to get out and explore with greater mobility and independence. The Model F folds in three seconds or less and weighs just 52 pounds (without battery), making it easy to transport. The six-pound lithium-ion battery offers a range up to 12.4 miles. The free WHILL app allows users to monitor key device information, lock and unlock to prevent unwanted use, manage speed settings and drive the device remotely. Visit whill.inc.