Connect with these products before the show
Medtrade brings the home medical equipment community together in Atlanta, October 23-25, 2017 to assemble one of the largest annual networking and sourcing opportunities for HME/DME products and providers. Click on each category below for a sample—find special information just for you on each company's website.
ADA Commercial Ramp
Beds-Adjustable
Billing & Business Management Software
Compression
CPAP Masks
HFCWO Airway Clearance Vest
Home Monitoring / PERS / Locators
Lift Chairs
Oximeter
Oxygen
Pain Management
Wheelchair / Mobility / Accessories
---
ADA Commercial Ramp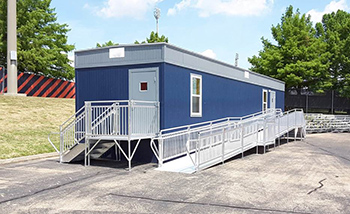 American Access, Inc.
Entrada
The Entrada Commercial Ramps System is designed to bring accessibility to any office, workspace or place of business. This commercial ramp model is designed to meet federal and state compliance needs.
Features Include:
ADA-Compliant System
42" Picket Guard Rails
Grab Rail and Child Rail Available
Heavy-Duty Welded Aluminum Construction
Solid Decking
Slip-Resistant Raised Tread
Booth #1054
www.aaramps.com
---
Beds-Adjustable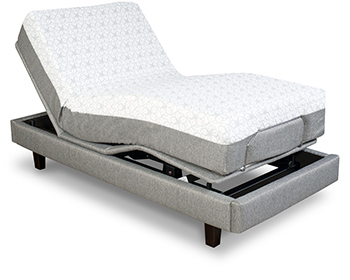 Parks Health Products
Kalmia
Easy to rest, easy to rise.
Your bed should adjust to your body and temperature. Like to read, use your laptop and get up at night without stumbling? Sleep should be easy. Enjoy a massage. Arise without pain. Preset positions with the easiest remote. Kalmia, your new sleep system.
Booth #725
www.parkshealth.com
---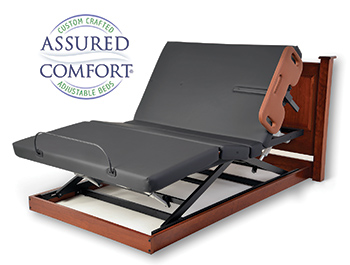 SleepSafe Beds, LLC
Assured Comfort Hi-Low Adjustable Beds
Assured Comfort Beds are American-made Hi-Low adjustable beds that promote wellness and allow more comfort while relaxing or recovering. Choose from three models in twin, full, queen and split-king sizes. Beds feature remote control electric Hi-Lo operation for adjusting bed heights. Select a premium mattress that works just for you.
Booth #1755
www.AssuredComfortBed.com
---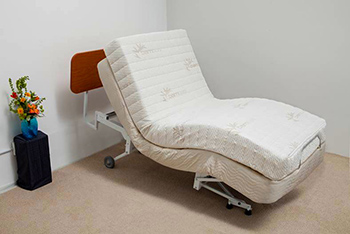 Transfer Master Products, Inc.
Supernal 5
Introducing the Supernal 5. Available in twin, full and queen sizes. This luxurious bed has five functions. American made and patent pending.
Booth #1933
www.transfermaster.com
---
Billing & Business Management Software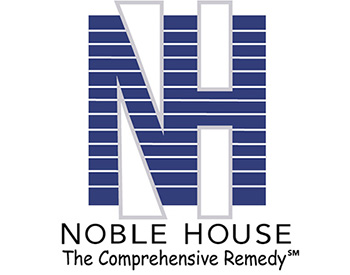 Noble*House
Noble
Noble House is pleased to announce Noble*SOS; CMS "Same or Similar"
Save Time
Maximize Profitability
Avoid Denials
Noble*SOS runs claim history of specific HCPCS code for beneficiaries on individual or batch level. You will know if a beneficiary has previously received a specific item from other healthcare providers.
Booth #1036
www.nobledirect.com
---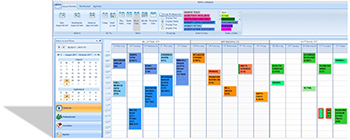 Universal Software Solutions Inc.
HDMS Scheduler Module
Universal Software Solutions Inc. announces the new HDMS Scheduler to enable DME organizations to be more productive and customer-focused. The HDMS Scheduler organizes the valuable time of DME professionals, patient care rooms, and patient services. The HDMS Scheduler unifies both clinical and DME staff on one calendar and transparently organizes multiple locations.
Booth #1655
www.universalss.com
---
Compression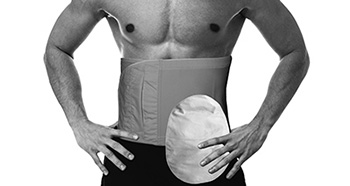 Safe n Simple
Security Support Belts
The Security Hernia/Ostomy Support Belt uses revolutionary 2-way stretch fabric that is supportive yet comfortable.
Booth #1355
www.sns-medical.com
---
CPAP Masks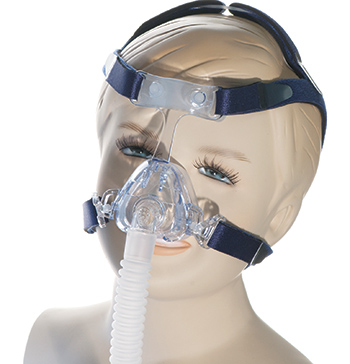 AG Industries
Nonny Pediatric Nasal Mask
The only one of its kind, this innovative pediatric mask is exclusively designed to fit children and provides maximum comfort with multiple points of adjustment to ensure stability and a unique fit. The versatile AG Flex Tube allows for virtually no disruption or uncomfortable tugging. Available in small and large kits.
Booth #1645
www.agindustries.com
---
HFCWO Airway Clearance Vest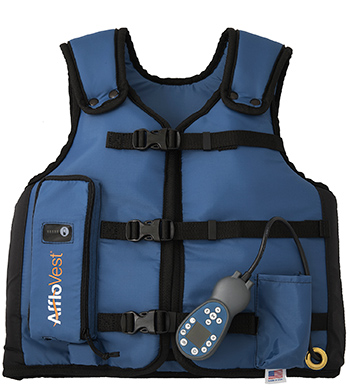 International Biophysics
AffloVest
The AffloVest is a fully mobile HFCWO airway clearance device with Direct Dynamic Oscillation technology for mobilizing and clearing secretions for patients with severe respiratory diseases such as bronchiectasis, cystic fibrosis and other neuromuscular diseases. Eight (8) oscillating modules anatomically target the lobes of the lung for customized treatment plans.
Booth #931
www.afflovest.com
---
Home Monitoring / PERS / Locators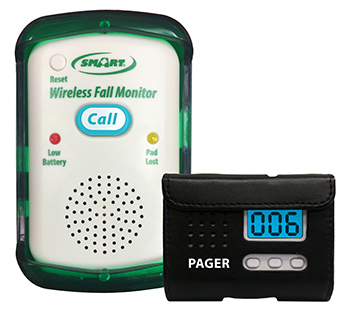 Smart Caregiver, Inc.
Economy Wireless to Pager
Quiet Alert to Caregiver prevents falls and wandering by letting them know when at-risk client is on the move! Over 20 years' experience, Smart offers weight-sensing pads with remote alerts for your customized solution in mobility monitoring. Our World Class Customer Service is here to help.
Booth #1035
www.smartcaregiver.com
---
Lift Chairs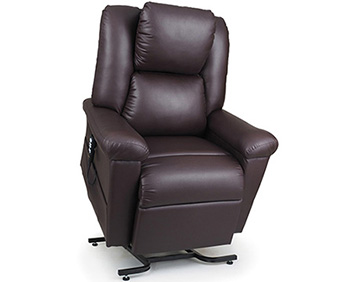 Golden Technologies
DayDreamer
Coming soon – Introducing Cloud seating on the DayDreamer, a medium-sized power lift recliner offering our exclusive Power Pillow articulating headrest. Recline, relax and adjust your head position with the touch of a button.
Booth #1305
www.goldentech.com
---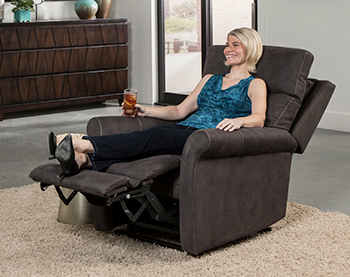 Pride Mobility
VivaLIFT!
VivaLIFT! is a new "lifestyle" collection of recliners featuring breakthrough technology and fashion forward designs for broader consumer appeal, along with pricing said to generate the highest margins in the lift recliner industry. Innovative features include power lumbar support for personalized ergonomic comfort and adjustable power headrest that raises the head, neck and shoulders.
Booth #1911
www.pridemobility.com
---
Oximeter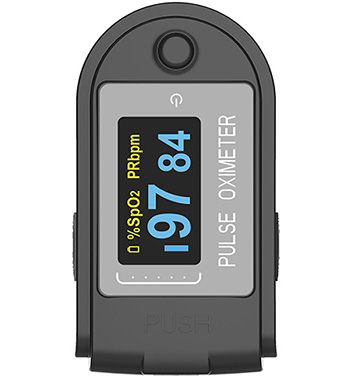 Concord Health Supply, Inc.
Concord EAD Pro
The Concord EAD Pro Bluetooth pulse oximeter was specifically designed to help you keep an eye on your pulse rate and blood oxygen (SpO2) levels using the latest technology. The Concord EAD Pro records up to 1,000 SpO2 readings, and it tracks your heart rate, steps, calories and time.
Booth #2151
www.concordhealthsupply.com
---
Oxygen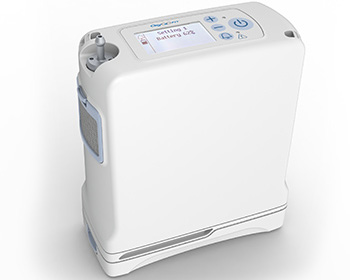 OxyGo, LLC
OxyGo FIT
The 3-setting Intelligent Pulse dose OxyGo FIT is the smallest and lightest member of the OxyGo family! OxyGo FIT is small enough and quiet enough to be worn on a patient's hip. Weighing in at 2.8 lbs. with up to a 5-hour battery life, the OxyGo FIT Keeps Going—everywhere.
Booth #845
www.oxygo.life
---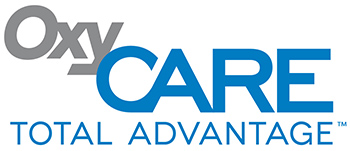 OxyGo, LLC
OxyCare Total Advantage
OxyCare Total Advantage is a revolutionary patient financing program for the home health care market—patients can own their equipment with monthly payments, and providers are paid immediately. It can be used to finance not only the OxyGo family of POCs but any home healthcare equipment at a participating provider.
Booth #845
www.oxygo.life
---
Pain Management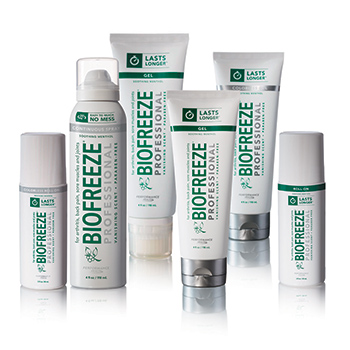 Performance Health
Biofreeze Professional Pain Reliever
Biofreeze Professional provides long-lasting pain relief, smooth application and fast absorption for alleviating pain from backaches, arthritis, sore muscles and joints, sprains, strains and bruises. Biofreeze Professional is a great alternative to other pain relievers because it is non-systemic, non-narcotic and contains no NSAIDs, salicylates or addictive substances.
Booth #1950
www.performancehealth.com
---
Wheelchair / Mobility Accessories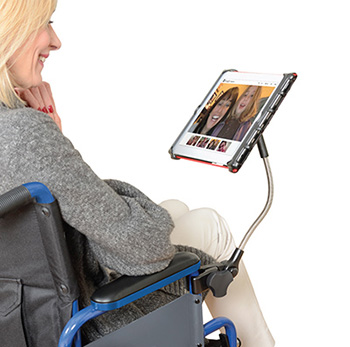 Delta 101 Healthcare
Tablet Holder With Flexible Extension Clamp
Delta 101 Healthcare offers a variety of Tablet and Smart Phone Holders that feature a flexible extension clamp that securely holds most tablets and smart phones. This allows users to safely hold their tablet or smartphone while using a wheelchair, walker, power chair, or hospital bed.
Booth #1667
www.deltadesignco.com