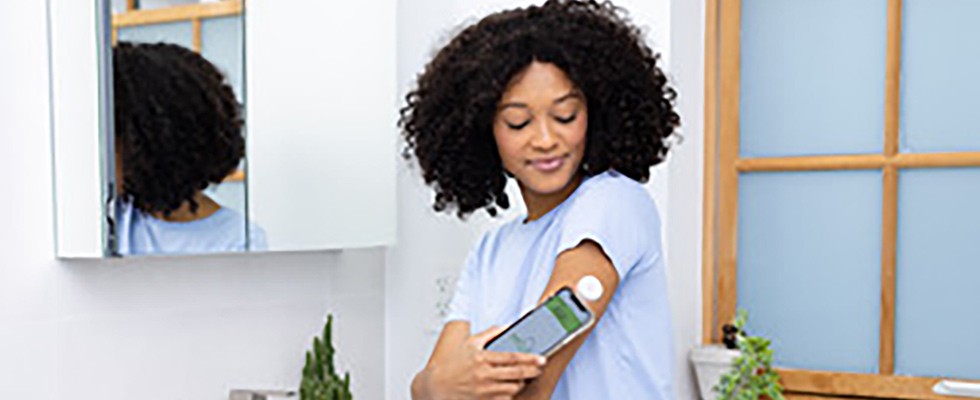 Continuous glucose monitors (CGMs) are clinically proven devices when it comes to providing key information to diabetic patients about their glucose levels throughout the day. The technology is not new, but in recent years, CGM innovation has made it a much more effective tool for the daily management of both Type 1 and Type 2 diabetes.
Beyond just being effective, CGM technology is often a life-saving tool for those living with diabetes.
The abundance of data provided by CGMs allows for tighter blood glucose control, better quality of life and less time spent in hypoglycemia. There are also value-add benefits that might be unknown at this time due to limited research, including how stressful conversations or moments might trigger glucose changes. In fact, lots of things can cause acute and prolonged elevations in blood sugars, including but not limited to:
Chronic or acute stress
Lack of quality sleep
Toxin exposures or high toxic burdens
Pain
Medications
Food sensitivities, excessive sugar or carbohydrates or poor gut health
CGM is a valuable tool in letting patients understand how their environment affects their health—and it holds the promise of helping behavioral researchers unravel the complex relationships between glucose and intrapersonal, interpersonal and contextual factors. Certainly, there will be more understanding of these concepts as CGM is used to gain insight in the future.
However, even though the technology is more than 25 years old, few standards of care exist when it comes to CGM therapy. We are also seeing increased access to these devices for those managing Type 2 diabetes. In October 2022, the Centers for Medicare and Medicaid Services (CMS) proposed changes that were meant to close existing gaps in coverage of CGMs. CGMs are more accessible to patients than ever before, making it an opportune time to proactively assess additional adherence hurdles in an effort to further increase the likelihood of success for this critical therapy within the diabetic community.
Patient Advocacy to Improve Outcomes
As diabetes, especially Type 2 diabetes, becomes more prevalent across the United States, primary care physicians (PCPs) are often treating this disease directly with their patients, rather than having patients go through a specialty doctor. With this shift comes several barriers to the use of CGM therapy, including the need for condition and device education, the addition of new staff to support patients (e.g. certified diabetes care and education specialists, or those with the CDCES credentials), and new referral pathways for prescribing health care providers—all while understanding
the workload and time constraints PCPs
face daily.
For example, primary care physicians see as many as 25 patients per day and may not be trained well enough on diabetes technologies to best make treatment adjustments. While a PCP may recognize a lack of glycemic control in a patient, they may fail to act due to system barriers and time constraints. Alternatively, PCPs might be hesitant to prescribe CGM due to patient reluctance, lack of training or time, concern for co-morbidities and cost or other factors.
Once beyond the hurdle of even being prescribed the therapy, patients starting out on CGM therapy need support to ensure success long term. According to the National Institutes for Health, the more successful those first three months are, the more likely a patient is to continue CGM therapy.
Overall, we see a predictable drop in adherence at nine to 11 weeks after starting CGM therapy; the first three months are always the hardest. Extensive education, plus hands-on consultation, is needed to increase use past this time. Patients don't often know whom to go to if they have questions, and PCPs aren't trained to answer technical questions about the device. Because of this, there is a need to increase industry education directly for and to PCPs.
In general, no device used in diabetes management works optimally without education, training and follow-up. Patients vary in terms of their comfort with technology, and some prefer in-person training and support. Patients with more education regarding device use have better outcomes. Therefore, the need for additional education or touch points should be periodically assessed, particularly if outcomes are not being met. As CGM becomes more accessible to patients nationwide, distributors, manufacturers and health care providers need to work together to take on a more proactive role in educating health care providers and their patients.
Medicare Policies Increase Access
As CGM awareness and Medicare policy have advanced in recent years, access to coverage has increased, most notably for the Type 2 population. This is expected to continue to progress, especially given recent changes to Medicare policy that eliminate requirements for multiple insulin administrations per day and frequent adjustments to insulin treatment regimens. The new policy expands coverage to patients administering insulin just one time per day and to patients who are not using insulin but who have a history of hypoglycemia. With insurance access increasing for Type 2 diabetics, more patients will benefit from understanding their glucose patterns and trends.
Along with these changes comes an increased importance for health care providers and their patients to understand the coverage landscape:
CGM has traditionally been considered durable medical equipment (DME) and been covered under medical benefits that pay for doctor's appointments, medical supplies and equipment used in
the home.
In recent years, CGM coverage has also been added to pharmacy benefits, which cover prescription drugs for many commercial insurance plans.
Medicare only covers CGM under medical benefit, but commercial insurance plans may cover under medical benefit only, pharmacy benefit only or offer either option to the patient or physician.
Most insurance plans have medical policies that indicate the clinical qualifications, such as insulin use and type of diabetes, that must be documented in medical records for a patient to qualify for CGM coverage. Medical policies can vary significantly from one insurance plan to another. With every plan approaching CGM coverage differently, it's important that we're looking at all the "ifs" of coverage—the qualifications needed for a CGM device to be covered by insurance. When a CGM is prescribed, patients can call their payer to understand if they meet all the needed qualifications or work with a supplier to help verify and navigate their benefits.
It is important to note that Medicare and many commercial insurance plans have requirements for ongoing coverage of CGM and CGM supplies after patients start
using it:
It is common for plans to require patients to see their doctor every six months (either virtually or in person) and to be evaluated for adherence to their diabetes treatment plan and use of CGM. Thus, it is important that patients use CGM daily as prescribed and see their doctors regularly.
It is also important that patients know they will need to confirm the required supplies at the time of reorder. Suppliers must be proactive and transparent about shipment and service times (or delays) so patients and care providers can plan their orders accordingly.
It's important that manufacturers also understand insurance requirements, such as that Medicare will only cover a new CGM reader every five years. The more suppliers, manufacturers and health care providers stay in tune with one another along the full patient journey, the better the outcome for the patient.
There's no doubt: When it comes to CGM therapy, we've seen an incredible amount of progress. But the work doesn't stop there. The prevalence of diabetes is accelerating the need for even more advocacy and educational support. And the shifts we're seeing in care are creating more pathways in which a patient may begin their journey with CGM therapy—meaning we have many more complexities to consider and be prepared for.
When we all understand what patients may come up against when on CGM therapy and find ways to support them along that journey, the better the patients' outcomes will be.