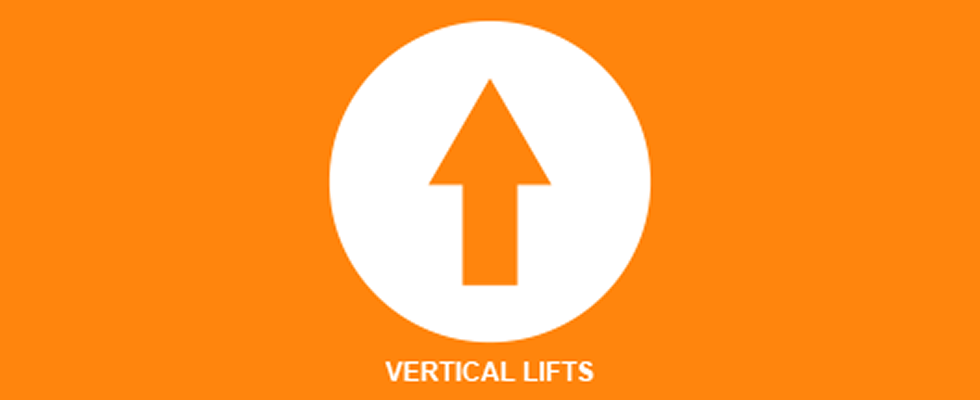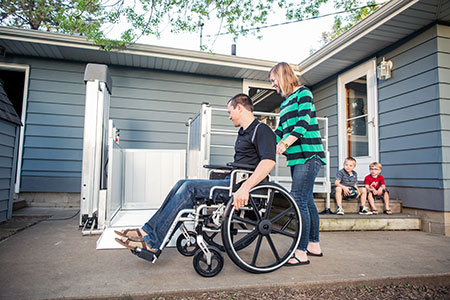 PASSPORT Vertical Platform Lift
EZ-ACCESS
The PASSPORT Vertical Platform Lift (VPL) is the ideal home access solution for any difficult porch, deck or other raised entry. The VPL features an all-aluminum design, making it one of the lightest residential vertical platform lifts on the market. The PASSPORT's operating system was designed with safety plus ease of operation and installation in mind. The tower and accessories are pre-wired using automotive style connectors (no additional wiring needed) and the DC-powered unit requires only a 120-volt outlet for trickle charging. With its self-diagnostic LED control board and plug-n-play wiring technology, the PASSPORT is the preferred lift of technicians and installers. Visit exaccess.com.
---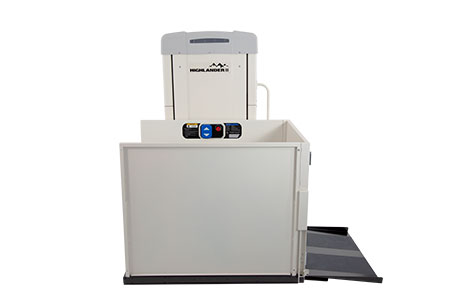 Highlander II
HARMAR MOBILITY
The Highlander II is designed to safely lift most mobility devices and the rider so they can come and go with ease. With a lifting capacity of up to 750 pounds, this vertical platform lift is available in multiple heights and dimensions, providing access to decks, porches, garage entries, second-story entries and elevation between floors. The Highlander II offers five systems to deliver reliable, easy use: Guardian System for continual performance feedback; Smart Sense PC Board to monitor any potential issues; Steady Drive for a smoother ride; ReadyUPS battery backup for potential power outages; and the Big Blue Paddle for easier operation (not available for three-stop units). Visit harmar.com.
---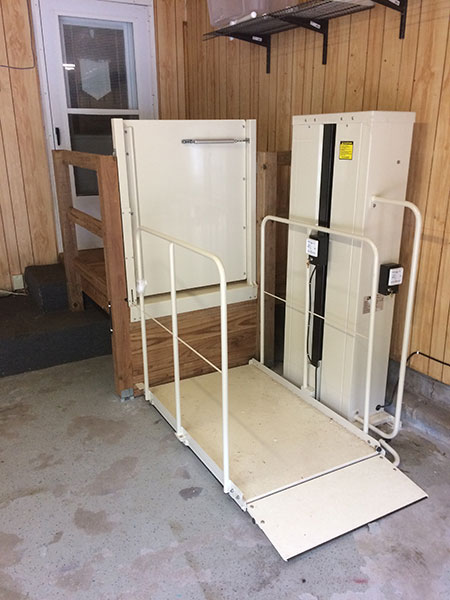 Mac's Vertical Home Lift, PL-50, PL-72 & PL-90
MAC'S LIFT GATE
Mac's Vertical Home Lift, models PL-50, PL-72 and PL-90 are designed and engineered for everyday use. They are easy to operate, easy to install and virtually maintenance free. The Mac lifts have a 750-pound weight capacity and will accommodate electric wheelchairs and scooters. The lifts will operate in all weather conditions from -30 degrees to +120 degrees and are weatherproof and sealed. The lifts operate on 110 volts and draws seven amps when in use. They also come standard with an emergency manual hand crank and five-year limited warranty. Visit macshomelift.com.