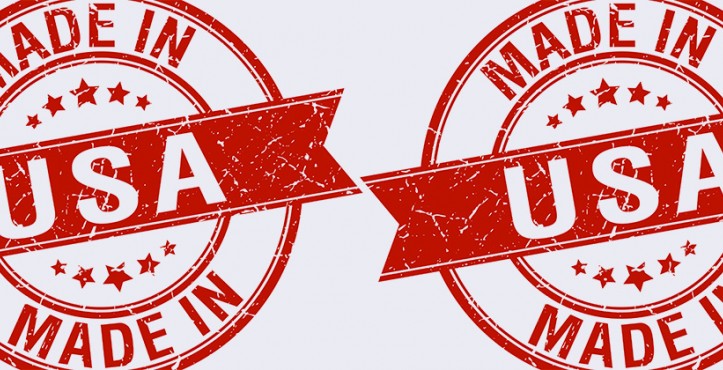 American-made products for HME companies
Thursday, April 20th, 2017
What does "Made in the U.S." mean to you? Does it mean "quality" or "pride" or stability for a community? We polled just a few of the HME companies manufacturing their products in the United States—from start to finish—to ask them what it means to be "Made in the U.S." From small startups such as URise Products and Motivo (both innovative rollator-walkers) to established industry giants, such as Golden Technologies and Prairie View Industries, companies all across the nation are keeping production at home. Their answers below showcase pride in their work, their employees and their country.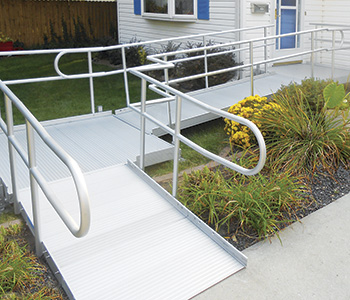 ARMADA RAMP
Jenifer Burke, President AlumiRamp alumiramp.com "All of our products are made in our factory here in the United States, in the same location founded in 1986. As a small business located in Michigan, once a hub of global manufacturing we have always prioritized keeping both our production and supply chain in the U.S., as a means of supporting our local community and heritage."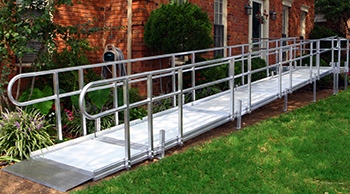 MODULAR WHEELCHAIR RAMP
Dave Clark, Vice President American Access www.aaramps.com "As a family-owned company, we are very proud that we're able to manufacture all our ramps in America. Manufacturing our ramps in the U.S. gives us the opportunity to contribute to the economy by providing quality jobs for our local communities."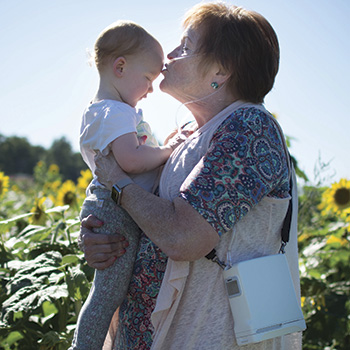 OXYGO FIT
David Marquad II, Owner and CEO Applied Companies, LLC www.applied-inc.com "The Applied Companies, LLC, find it important to market and manufacture in the U.S. to offer POCs and oxygen products that meet or exceed the world's highest health and safety standards, provide the best customer service, stay highly competitive by owning lowest distribution costs, make more profit, and support American job creation and the American economy."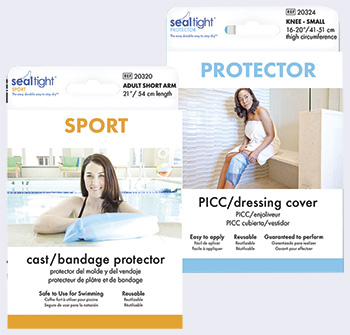 SEAL-TIGHT SPORT
Matt Garver, VP, Marketing Brownmed www.brownmed.com "For more than half a century, Brownmed has manufactured quality, innovative orthopedic products. Many of our products are made right here in the United States, at our 81,000 square foot manufacturing facility in Spirit Lake, Iowa. The result is a higher quality product, improved patient compliance and increased overall product efficacy."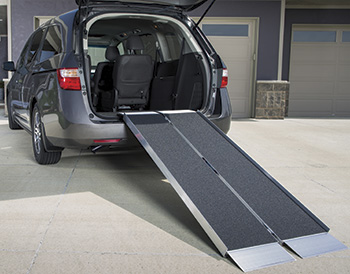 SUITCASE SINGLEFOLD AS RAMP
Dale Nash, Product Development Manager EZ-ACCESS www.ezaccess.com "Not only do we take pride in keeping jobs in the U.S., but quality control is of upmost importance, and U.S. production allows it to stay in our local plants, controlled by our associates. It would be difficult to support our customers if we had to deal with issues such as shipping lead times, customs delays and production mistakes."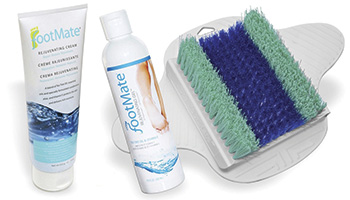 FOOTMATE SYSTEM
Alan Schechter, VP, Marketing Gordon Brush Manufacturing www.footmate.com "Gordon Brush Mfg. Co., Inc. has been steadfast in its philosophy and commitment to manufacturing in the United States, dating back to 1897. Gordon Brush chooses to compete with value-adds, offering premier products with superior customer service."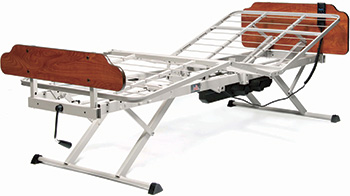 PATRIOT LX SEMI-ELECTRIC HOMECARE BED
Kenneth Spett, President and CEO GF Health Products www.graham-field.com "GF Health Products, Inc. (Graham-Field) maintains three U.S. manufacturing facilities and has led the way in efficiently moving manufacturing from Asia to our American factories. We take advantage of our in-house engineering teams and create jobs within our enterprising U.S. workforce, to manufacture superior products."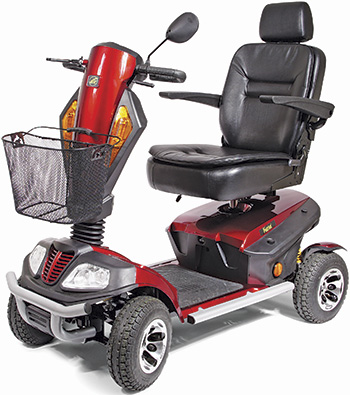 PATRIOT SCOOTER
Charles J. Copely, Executive VP Sales and Marketing Golden Technologies www.goldentech.com "Golden proudly employs more than 400 American workers, and we strongly believe in "building it right the first time" at our manufacturing facilities located in Old Forge and Kingston, Pennsylvania."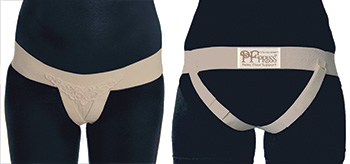 PF PRESS
Christine Sheering, Manager It's You Babe, LLC www.itsyoubabe.com "We all want a strong economy. The strength of any dollar directly correlates to upturns in a nation's GNP. To strive for it, we manufacture in the U.S., provide jobs in our local area, source raw materials at home and sell our goods both locally and abroad. By keeping manufacturing in the U.S., we feel we are doing our part to strengthen the economy."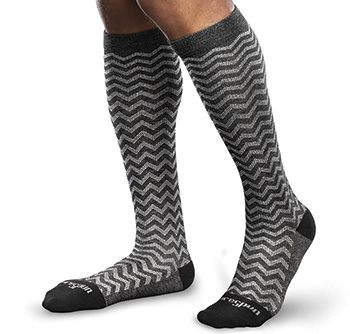 CORE-SPUN GRADIENT COMPRESSION SOCKS
Chris Vering, President Knit-Rite/Therafirm www.therafirm.com "Our products are manufactured in Hamlet, North Carolina, and Kansas City, Kansas. We are proud of our 90 years in the medical textile business and our continued commitment to producing American-made textiles. We are grateful for the opportunities to contribute to innovative solutions for our customers and good jobs for our people and the U.S. economy."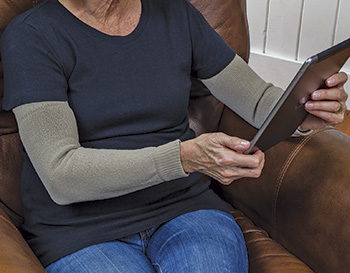 LIMBKEEPERS
Deborah Vezan, Owner and President Limbkeepers www.limbkeepers.com "Limbkeepers is committed to manufacturing our protective knit sleeves and gloves in the United States. We take great pride in contributing to the American workforce, ensuring a quality product with outstanding service to our customers."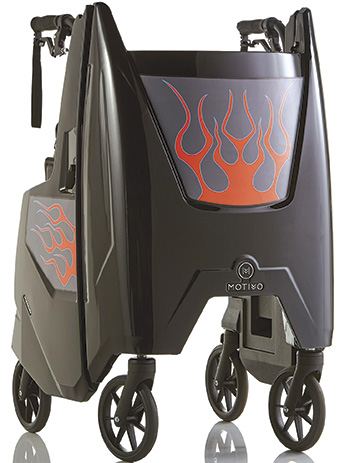 TOUR
Jeremy Knopow, Co-Founder Motivo www.motivolife.com "Keeping manufacturing in the U.S. has always been a priority for Motivo. With the Tour's innovative and progressive manufacturing methods, manufacturing in our home state of Wisconsin not only allows us to be involved every step of the way, but it has also given us the high quality and durability our customers demand. We are proud to be one of the few walkers made in the U.S."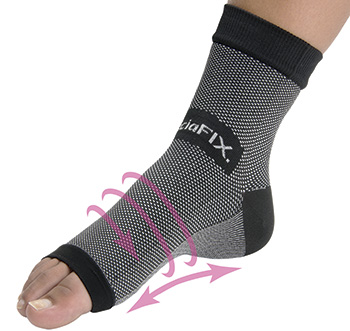 PLANTAR FASCIITIS RELIEF SLEEVE
Christopher Case, Product Developer and Marketing PediFix www.pedifix.com "It is important to us that we keep American workers employed, especially in industries in which U.S. production is globally competitive."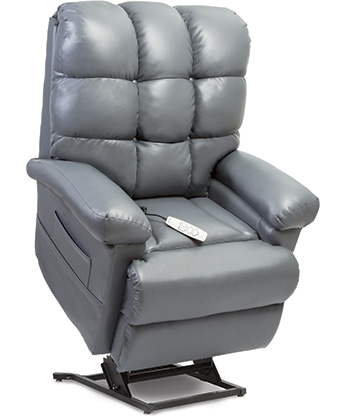 OASIS 580I POWER LIFT RECLINER
Micah Swick, National Sales Director Pride Mobility Products www.pridemobility.com "Pride is among the originators of "Made in the U.S." power lift recliners, going back over three decades. From skilled craftsmanship passed down from generations to the best of materials and manufacturing, "Made in the U.S." delivers the finest quality power lift recliners on the market."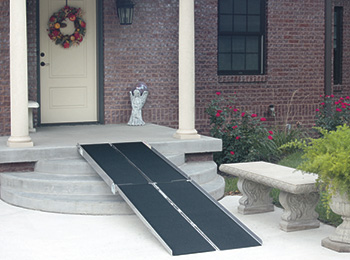 MULTIFOLD RAMP
Deidre Johnson, Senior Inside Sales Representative Prairie View Industries www.pviramps.com "Quality product and reliable customer service are just a couple of the benefits in keeping manufacturing in the U.S. Prairie View Industries also provides more than 100 employees with meaningful jobs that contribute to our country in many positive ways."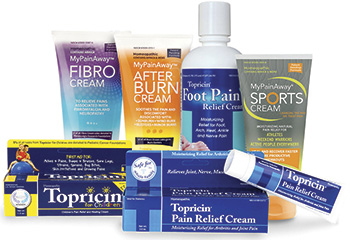 TOPRICIN
Lou Paradise, President and Co-Founder Topical BioMedics www.topricin.com "As a Marine Corps combat veteran, I invented the innovative Topricin and MyPainAway natural pain relief products to guarantee that no one need live in pain or suffer the side effects of pain medication. Our products are proudly made in the U.S. and are changing the way we treat pain."
ABSORBENT BRIEFS
Steve Goelman, CEO Unique Wellness www.wellnessbriefs.com "Our company is proud to manufacture our award-winning Wellness Absorbent Underwear in the U.S. and can have a direct impact toward local jobs and the economy. Incontinence products can be very time sensitive, and producing them locally allows us to provide them on an as-needed basis without the concern of delays in importing and production."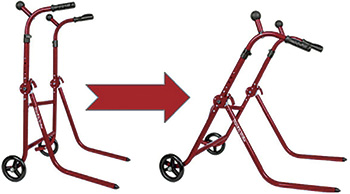 STAND-UP WALKER
Kenneth C. Paulus, Founder and CEO URise Products www.uriseproducts.com "URise Products is all about Americans building assistive devices that help other Americans regain their physical independence. The URise StandUp Walker is a true American success story—inspired in Alabama, conceived at MIT, refined at Georgia Tech, manufactured in North Carolina and distributed throughout the United States."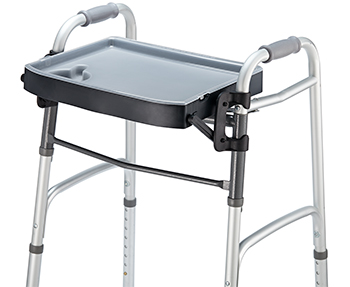 FLIPP'N TRAY
Michael Joseph, Manager Yunga Tart www.yungatart.com "Yunga Tart makes every effort to produce in the United States. Producing locally provides employment opportunities to Americans and lessens the environmental impact of transporting a product from overseas while keeping 100 percent of the dollars here." *Did we miss an American-made product? Send your information to keasterling@cahabamedia.com for our expanded online product feature.