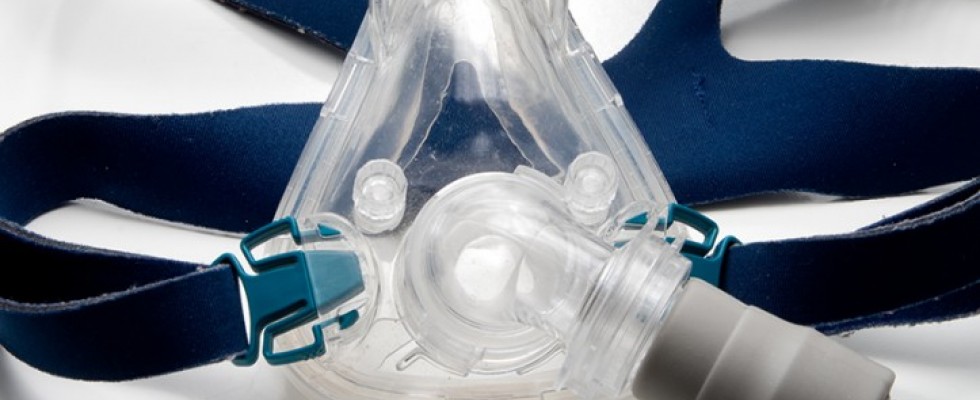 Technology is the key to preventing readmissions
Thursday, November 30, 2017
Chronic obstructive pulmonary disease (COPD) continues to be a growing challenge for the health care industry, as the third leading cause of death in the United States and the estimated third leading cause of death worldwide by 2030.While millions of people have already been diagnosed with this deadly disease, an additional 12 million Americans may have the disease without knowing it.
COPD is among the most common, most under-diagnosed, most debilitating, most deadly and most costly diseases to manage. Just in the U.S., direct and indirect costs of COPD are approximately $50 billion yearly.
In addition to the economic burden, COPD hospitalizations are at an all-time high. The 30-day readmission rate for re-hospitalization of COPD patients is from 20 to 39 percent. In an effort to reduce this number, the Centers for Medicare and Medicaid Services (CMS) is cracking down on hospitals, with penalties on excessive COPD admissions, and judging health systems on efforts to reduce 30-day, unplanned COPD readmissions after an initial admission for a COPD exacerbation. While the initial intent of this effort was to reduce readmission rates, it has actually placed more of a burden on physicians and hospitals, who now have more responsibility—and pressure—for successful patient outcomes after hospital discharge.
Leveraging Technology to Reduce Readmissions
With the stressed importance on hospital readmissions, health care professionals are looking to technology to help reduce the high rates associated with COPD admissions, while also providing patients with the best quality of care at home, post-discharge.
Technology, such as positive airway pressure (PAP) therapy, has only been partially associated with COPD, and the impact on hospitalization risk remained controversial, until recently. In a recent Philips-sponsored retrospective study, investigators looked to set the record straight, where they studied the hospitalization risk of patients with COPD before and after initiation of various PAP therapies in a real-world bioinformatics study.
Findings revealed that PAP therapy was associated with a reduction in hospitalization. In the study, multiple modes of PAP treatment were reviewed that can all take place at home to help people alleviate symptoms of respiratory illness. The reviewed administrative claims data suggested that individuals receiving either Bi-level (BiPAP), continuous (CPAP) or noninvasive positive pressure ventilation (NIV) therapy experienced lower hospitalization risk than before therapy initiation, as well as lower hospitalization risk than those who did not receive any PAP therapy at all. In addition to patients that suffer from only COPD, patients with multiple chronic medical conditions were also analyzed as part of this real-world study.
In patients with comorbidities, such as sleep apnea, chronic respiratory failure and heart failure, PAP therapy was associated with greater reductions in hospitalization when compared to those patients without such comorbidities. While further clinical study is warranted, these findings suggest that PAP therapy may possibly confer additional benefits by assisting breathing difficulties related to such comorbidities, in addition to benefiting the breathing difficulties due to COPD alone.
While the study demonstrated the correlation between PAP therapy and lower hospital readmission rates, the more unexpected findings showed the use, or lack thereof, of PAP therapy with existing COPD patients, raising questions and concerns from the study investigators.
In addition to showing the positive effects of PAP therapy on hospital readmission, the analysis revealed that there is a solution already accessible within health professionals' toolbox that can keep patients out of the hospital, but it is significantly underutilized. The findings showed that 92 percent of U.S. COPD patients studied did not receive PAP therapy, despite the benefits. While investigators in the study knew the numbers would be high, they were surprised to see that the percentage was that high.
Educating the Industry About the Therapy
One of the reasons why PAP therapy continues to be underutilized is knowledge. There is a knowledge gap with health care professionals in understanding the benefits from PAP therapy. Decades ago, there were negative studies around the use of home-based PAP therapy for COPD patients, as well as the notion that NIV therapy was only allowed for use in hospitals and not in the home. However, better mask-interface technologies and machine-based comfort features have advanced significantly since the time PAP therapy was originally introduced. Such new technologies and possibly better adherence to PAP therapy may be a potential factor for these new findings that are in contrast to prior negative reports.
PAP therapy, specifically NIV therapy, is one of the most effective therapies for COPD patients. A modality to reduce blood CO2 levels in COPD patients, NIV therapy is not invasive, tailoring ventilation pressure to match the patient's breathing patterns in order to maximize oxygen, while also allowing for patients to receive the best treatment options at home.
Greater awareness around the benefits of PAP therapy will not only be beneficial to health care professionals but also to patients. Through PAP therapy, patients have a greater chance of staying out of the hospital and improving their everyday quality of life.
Spreading Awareness to Improve Patient Outcomes
As the number of COPD sufferers continues to rise worldwide, the health care industry must change how we care for this disease. This study demonstrates the vast opportunity for the industry to further adopt recent innovations for COPD treatment. Through PAP therapy adoption, we cannot only lower the economic burden, but we can also reduce hospital readmission rates and significantly improve the lives of COPD patients.