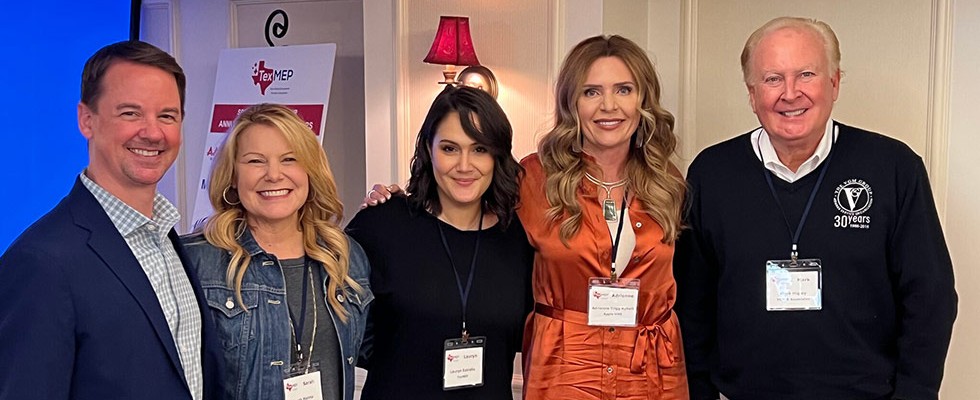 Estrella talks HME, staying positive and never backing down
Like many people in the industry, Lauryn Estrella is fueled by a passion to help people. Following in the footsteps of her mother, the late Karyn Estrella—longtime president and CEO of the Home Medical Equipment and Services Association of New England (HOMES)—she serves as the executive director at Texas Medical Equipment Providers Association (TexMEP), an assistant at the Georgia Association of Medical Suppliers (GAMES) and an office assistant for the Pennsylvania Association of Medical Suppliers (PAMS).
Despite now being deeply rooted in the home medical equipment (HME) industry, Estrella noted she never thought of joining her mom in her line of work.
"As a kid, I wanted to be a mechanic or an architect or an engineer or something working with my hands building," she said. "And it just never went that way."
But then, her mother asked for her help when her assistant of 13 years was about to retire. The younger Estrella had always wanted to work with her mom—even though her older sister feared they would wind up hating each other.
"She's not a boss that tells you what to do," Estrella said. "No matter if it was me or somebody else, she's the type where if you have an idea, she wants to hear it. And I'm always the type of person where I can see how processes work and then find ways to streamline them. It's always been challenging when you work for big corporations who really don't care, they just want the money. I knew that she would understand my ideas."
While working with her mom at HOMES, Estrella not only learned the ins and outs of the industry but also began to understand and mirror her mother's passion for helping and advocating for the underdog. Now, as an executive director, she helps bring companies together so they can work collectively to better the industry through communication, involvement and proposing legislation—which can be difficult when companies see each other as competition.
"It's tough to get them out of their own way, especially if they've never worked with an association," she said,  "They're not familiar with separating themselves from their own business to focus on the bigger issues of the industry. We just kind of continue [emphasizing that] we have to work together."
This persistence has proven effective. Since she started at TexMEP in 2020, the association has grown from about a dozen members to more than 40 and increased its manufacturer membership from three to 38.
"The more providers and members we can get to come together, the better, because there's power in numbers," she said.
But she is worried as she sees figureheads move toward retirement with no one to replace them.
"That's a big concern because there aren't young people that are looking to get into this industry right now," said the 36-year-old, who suggested one option might be to create a young advocates program where companies can help train younger people with an HME crash course.
A constant rhythm of doubt from within the industry itself can weigh heavily on a person if they let it. But her mother's tenacity taught her not to accept losses.
"You have got to keep going," Estrella said. "My mom was fighting for something for seven years once. The same thing over and over. And they finally won it. She had passed away by the time they won it, but it was because of her work that they were finally able to get it.
"And so that's what I'm bringing to Texas," she continued. "You take a loss, but you brush it off, you restrategize and you keep your team excited and wanting to participate in being a voice for the industry and our patients."