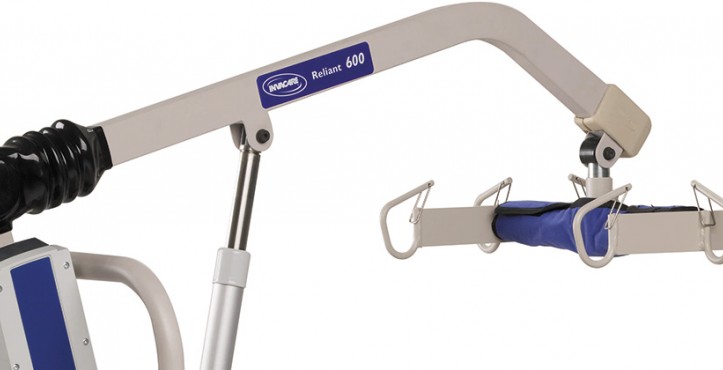 Answers from industry experts
Friday, September 22, 2017
Invacare
Mark Palumbo, Corporate Accounts Manager www.invacare.com
What forces are shaping the development of lift and transfer devices?
One of the largest forces shaping the development is in impact to the caregiver. With more people trying to stay in their homes longer, the burden tends to fall on a family member or professional homecare employee for care. When transferring a patient or loved one, the risk of injury to the caregiver is a concern, so ease of use becomes paramount. Invacare is committed to educating lift users on proper patient handling methods.
How have needs in the market changed through the years, and how are you responding?
As reimbursement is cut with the impact of competitive bidding, and the baby-boom generation flows into this space, the need for high-quality products that last is at an all-time high. With a great amount of information readily available, educated consumers are no longer looking for the least expensive product. There is a greater value placed on quality.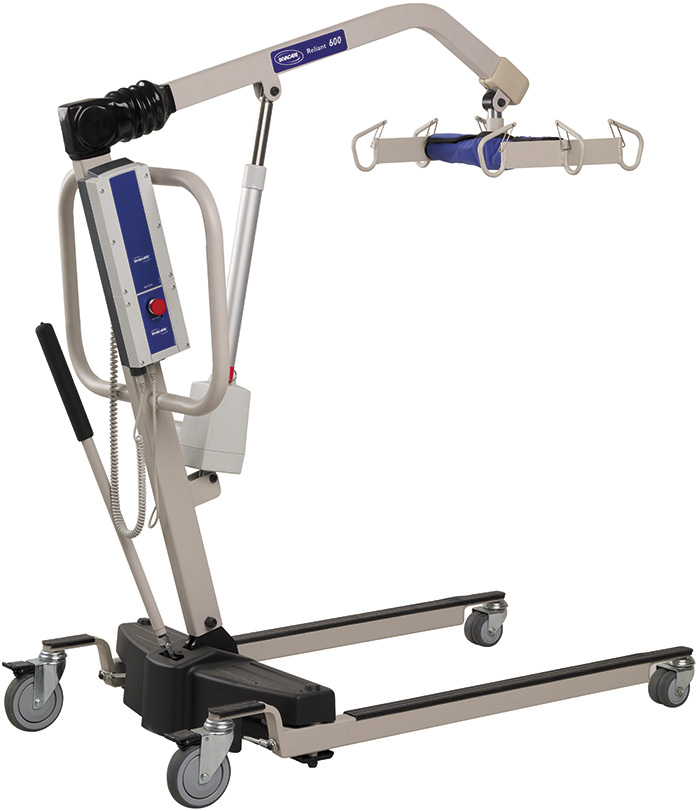 Reliant 600 Lift
What piques your interest about this area of product and service?
This area of products and services will only grow as more than 10,000 people are turning 65 years of age every day in the U.S. alone. People are living longer, being diagnosed earlier and trying to stay in their homes longer. The pressure to reduce injuries, not only to private caregivers but also to professional caregivers, will increase the quality of care given to the patient and cut down on workers' compensation claims.
Where and how do your products fit into the category of lift and transfer systems and the plan of care?
Invacare manufactures a full line of patient lift and transfer systems. Intended for home use, the 9805 and 9805P Hydraulic Patient lifts are ideal when looking for a cost-effective high-quality product. Invacare's battery-powered Reliant and Jasmine lifts are suitable for both home and commercial use. We also offer a Stand-Up lift, and manufacture a wide variety of slings specifically designed for these patient lifts.
How would you describe the adoption of larger equipment into the home? Are there misconceptions? What are the barriers?
I feel the general public does not know lifts are available to them. They see assist poles and grab bars as their only options. The size of a patient lift can be intimidating to some consumers, but with a little education they can see quickly how a lift can change their lives for the better.
What tools do you provide for dealers to help educate potential product users?
Invacare has programs designed by clinical experts to cut down on and try to eliminate falls. We have the ability to in-service providers, teaching proper technique and care. Furthermore, we have the ability to inspect, service and repair a current fleet of products.