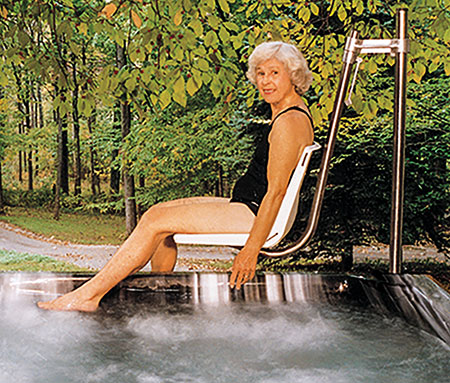 Pool/Spa Lifts
AQUATIC ACCESS
For more than 35 years, Aquatic Access has designed and manufactured nonelectric lifts for in-ground and above-ground pools, tubs and spas. Powered only by water pressure from a hose to a faucet, standard lifts have a weight capacity of 300 pounds to 400 pounds, depending on the model. Some units are self-operable and some require an assistant to turn the seat. Headrests, footrests and seat belts are offered as accessories. Custom designs are available to meet your customers' needs. No batteries, charging, replacement batteries or complex maintenance schedules required. Visit aquaticaccess.com.
---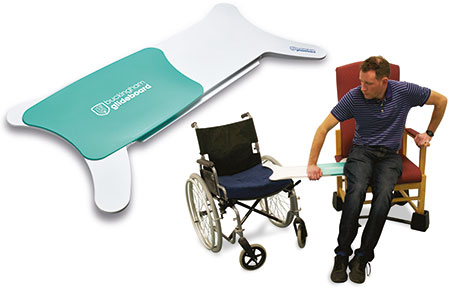 Glideboard
BUCKINGHAM HEALTHCARE
The Buckingham Glideboard transfer board is lightweight, simple to use and has a gliding seat that limits the risk of injury to both the patient and carer. The design reduces the effort required to transfer from wheelchair to chair, car or bed by more than 30% for the patient and even more for the caregiver. The shape enables the board to be used in multiple directions and the gliding seat reduces both skin sheer and friction. Visit buckinghamhealthcare.com.
---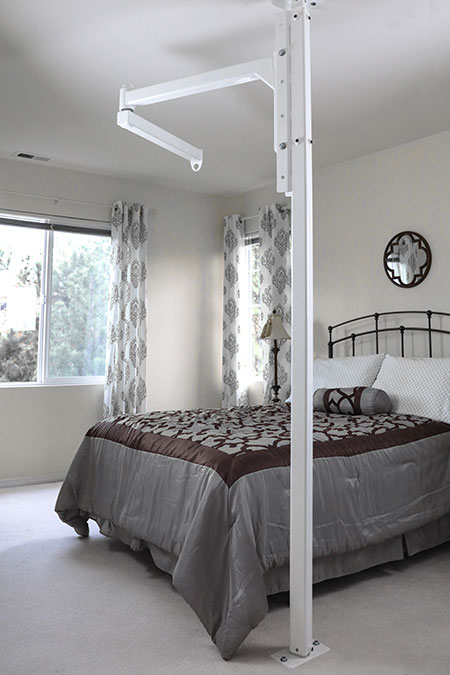 ORBIT Patient Transfer Lifts
EZ-ACCESS
The ORBIT Patient Transfer Lift is a safe, convenient device to assist in the lifting and transferring of individuals with limited mobility. This patient transfer lift features an articulating arm and single-post pivoting stanchion that both rotate 360-degrees and offer a reach of up to five feet in all directions, providing precise, all-around flexibility, even in tight spaces. The ORBIT's nonobtrusive design allows the unit to be placed in small bedrooms and bathrooms and it can be used with any bed. Patients can be effortlessly positioned wherever needed thanks to the range of motion the ORBIT offers. Visit ezaccess.com.
---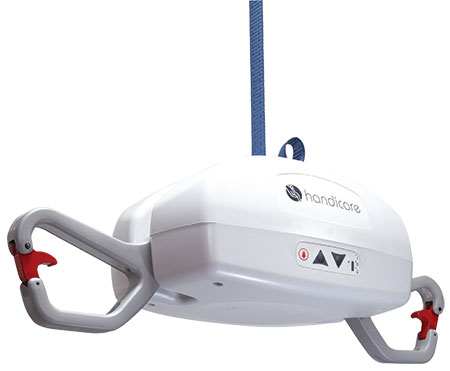 AP-Series Portable Ceiling Lift
HANDICARE
The AP-Series Portable Ceiling Lift features breakthrough safety and lifting technology. Equipped with heavy-duty smart batteries that provide up to 175% more lift cycles than Handicare's previous generation of portable lifts with less power consumption. The antimicrobial strap with reinforced edges and wear indicator marks helps in reducing infection and increasing durability. ActiveSense Tilt Detection stops the AP-Series and provides audible alerts when the lift is tilted at unsafe lifting angles. The SafeGuard Hook increases patient safety, helping eliminate sling loop migration during patient transfers. Visit handicareusa.com.
---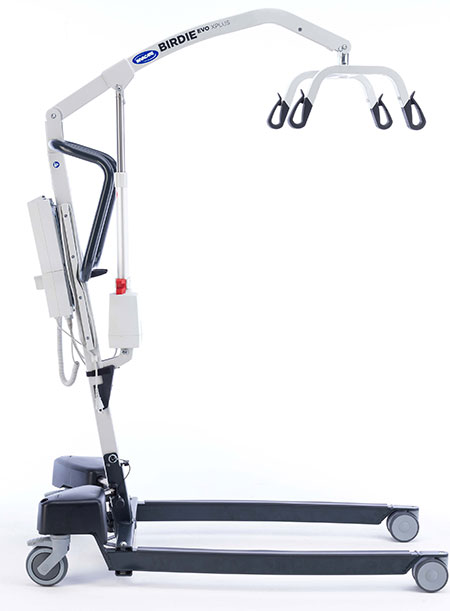 Birdie Evo XPLUS
INVACARE
The new Invacare Birdie Evo XPLUS patient lift boasts an innovative feature set and enhanced functionality for improved comfort and security during transfers. What sets Birdie apart from other floor lifts are its unique features. Slow R—a piece of hardware that is built into the boom—helps reduce rocking movement, resulting in a more stable and comfortable experience for the user and improved lift control for the caregiver. The space-saving design can be set up, folded and unfolded without the need for tools and is easy to maneuver and transport. Visit pro.invacare.com.
---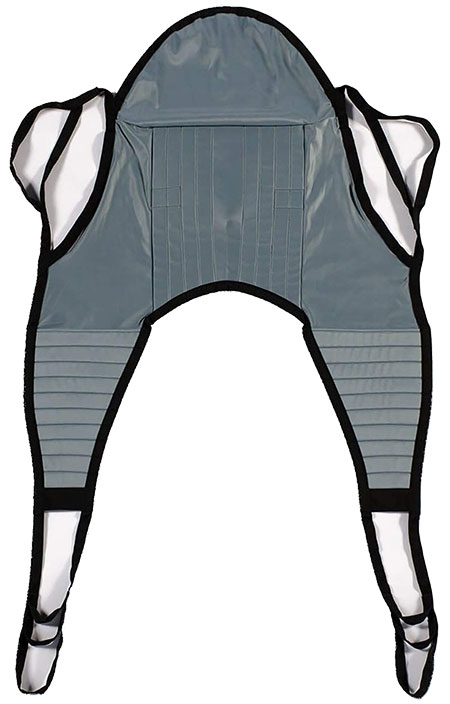 Patient Aid Padded U-Sling With Head Support
PATIENT AID
Patient Aid's Padded U-Sling with Head Support is designed for transferring a patient from the bed to a chair, wheelchair or toilet using a manual or electric lift. It can be applied or removed easily while the patient is seated or in a reclined position. The sling is easier to slip on and off a patient than an ordinary full-body patient sling. It is constructed of high quality, fully padded fabric that forms a soft yet supportive surface. It provides full neck and head support and can be used with any two-, four- or six-point patient lift spreader bars. The four reinforced hookup points work with any manual or electric floor-style patient lifts. Visit patientaid.com.
---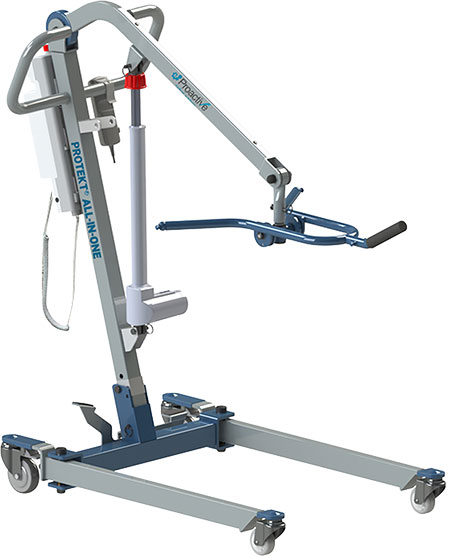 Protekt All-In-One Universal Electric Patient Lift
PROACTIVE MEDICAL PRODUCTS
The Protekt All-In-One universal electric patient lift is foldable and portable and can be used for all types of transfers between car and chair, bed and chair, and from the floor to chair or bed. The unique spreader bar design provides dynamic precise controlled positioning with minimal motion and effort. The compact, lightweight design is easy to maneuver and ideal for home use. The Protekt All-In-One easily folds up for convenient car transport or travel. Visit proactivemedical.com.