Wednesday, April 11th, 2018
Medtrade Spring takes place in Las Vegas, Nevada, each year. The New Product Pavilion, sponsored by HomeCare, brings you the latest products and services from around the industry. We are proud to showcase the products that appeared at the March show. Find out the winners, as chosen by attendees, in next month's issue.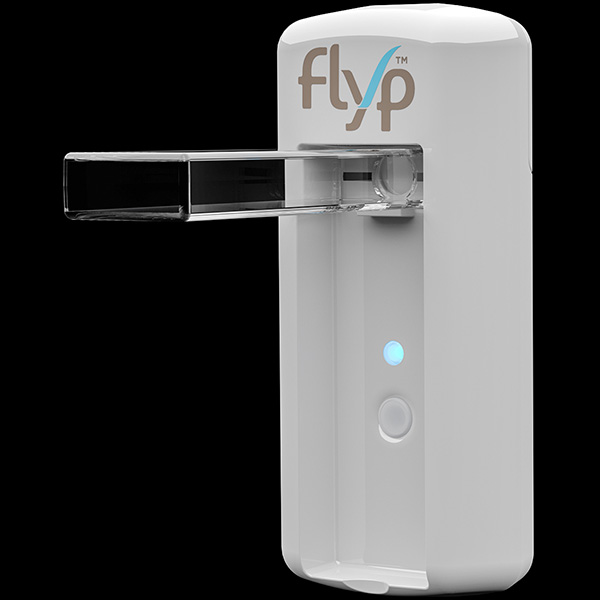 Convexity Scientific
FLYP Nebulizer
Patients have always fit their lives to their nebulizer. Now there's a nebulizer that fits their lives. FLYP is a pocket-portable nebulizer prescribed by physicians for respiratory conditions such as asthma and COPD. Use is as simple as fill-click-breathe. FLYP is priced competitively for cash sales. Coded E0574 or E0570 with GL modifier. Visit www.convexityscientific.com.
---

Cure Medical
Cure Ultra Ready-to-Use Catheter for Women
The sterile, single use Cure Ultra is a ready-to-use, pre-lubricated catheter for women who want a discreet catheter. The small, flexible package features an easy-tear top. Made of high-quality materials with smooth polished eyelets, the Cure Ultra has no drip, no mess and does not kink. 6-inch length, 8FR–16FR. Available in the U.S. and Canada. Coded A4351. Visit www.curemedical.com.
---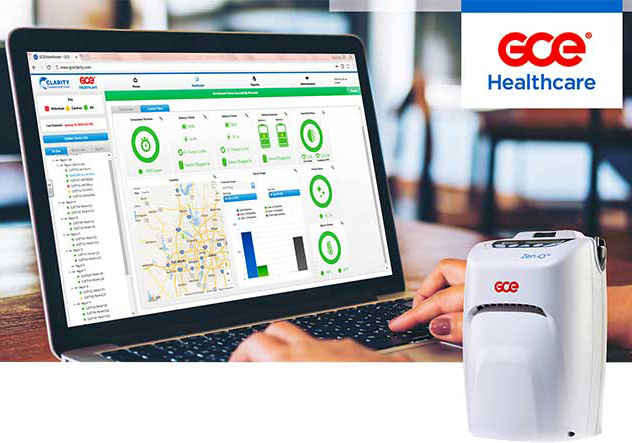 GCE Healthcare
Clarity Software
Clarity uses smart, secure and connected technology to place information at the provider's fingertips 24/7, from an online device, wherever they are. Information ranges from flow to oxygen purity, device location and battery life. With Clarity, providers can check how well the Zen-O portable oxygen concentrator is working and get advanced pre-emptive notice of any issues promptly. Clarity allows providers to offer enhanced customer service at reduced operating costs. Providers can allow their patients and families access to the platform, giving them an extra support network. Patients can see how their connected Zen-O device is performing providing reassurance and confidence. Visit www.gcegroup.com.
---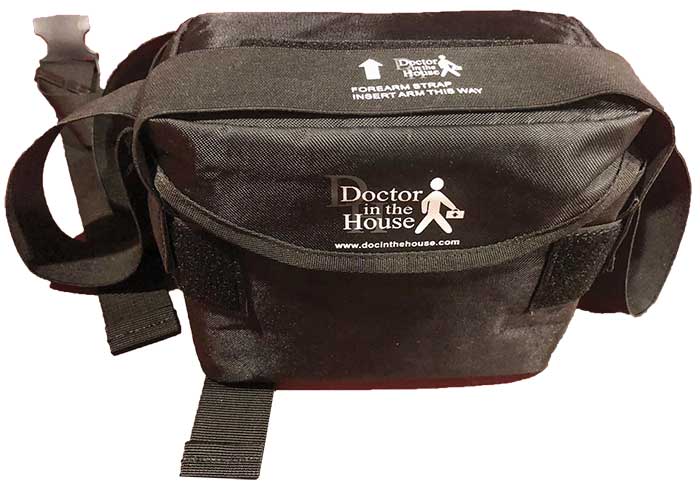 Doctor In The House
EZ Sling
Alternative to the traditional sling—arm and shoulder injuries hurt, and old-fashioned slings support the arm from the neck (where pain may already exist or may develop), and they also keep the arm tight to the chest, rendering that hand useless. The EZ Sling, while offering more secure support, comfortably and from the waist, promotes healing—and the bonus is retained use of the hand. Visit www.docinthehouse.com.
---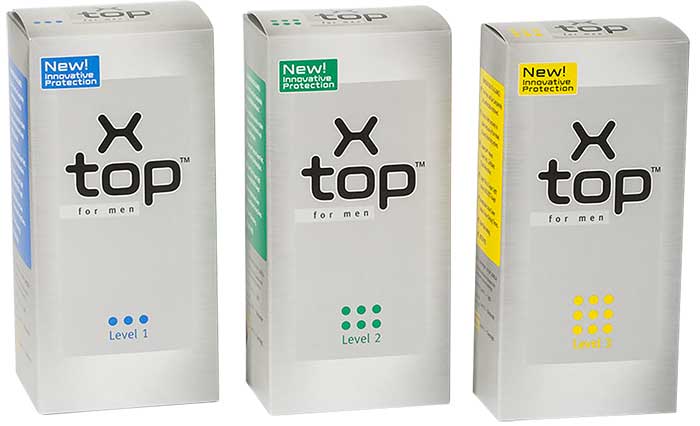 McAirlaid's, Inc.
X-Top Box Assortment for Men
Specifically designed for the male anatomy, X-Top for men provides 360-degree leak-proof protection, providing all-day peace of mind from wetness and odor. Comfortable, unique pouch-like design promotes easy wearability for men. Secure, re-sealable tab provides easy adjustment so there is no shifting, slipping or leaks. SuperCore technology maintains optimal dryness by absorbing and dispersing liquids quickly. X-Top for men has three levels, for the best coverage for any activity, day or night. Visit www.x-top-for-men.com.
---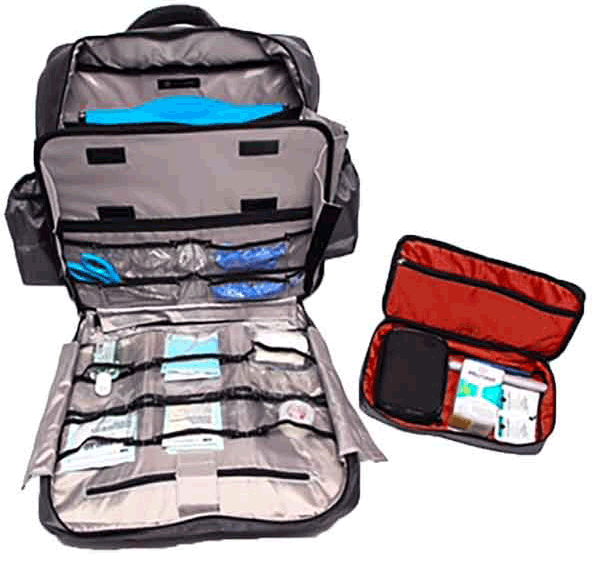 New Gear Medical
Functional Rolling Bag
New Gear Medical's sleek, Functional Rolling Bag features antimicrobial water-resistant properties. With a removable adjustable shoulder strap and a grip handle—the roller has four open sections, two for medical equipment, one for laptop/files, and one for mobile office equipment. Pockets make equipment and supplies easy to find. Padded sections protect instruments, computers and equipment, with lockable zippers for HIPAA compliance. Design offers a completely removable gear pullout. Visit www.newgearmedical.com.
---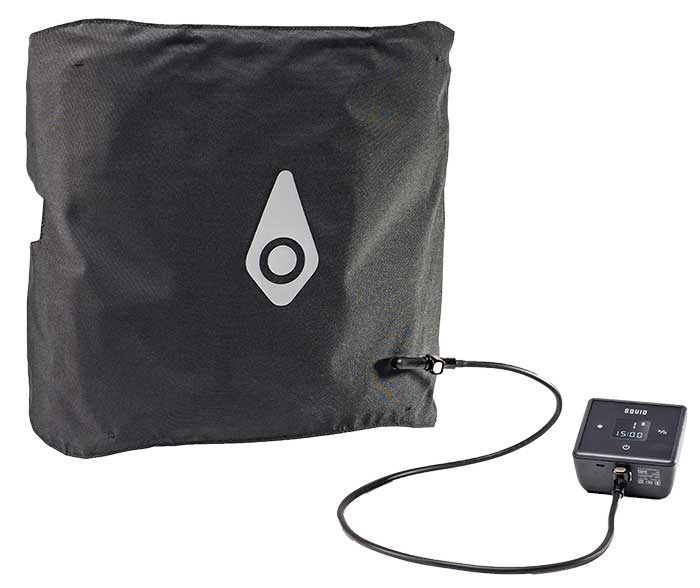 Portable Therapeutix
Squid Go Active Cold Compression System
The Squid Go Active Cold Compression System offers powerful, portable cold therapy designed to relieve pain and speed recovery. Squid Go provides sequential, intermittent cold compression using a proprietary sequential compression wrap and cold gel pack designed to direct edema away from the extremities and towards the heart, promoting venous return and enhancing circulation. A small, lightweight pump with a rechargeable battery powers Squid Go's compression and provides up to 15 treatments on one full charge. Squid Go is currently available for six different parts of the body: ankle, back, elbow, leg, shoulder and wrist. Visit www.squidgo.com.
---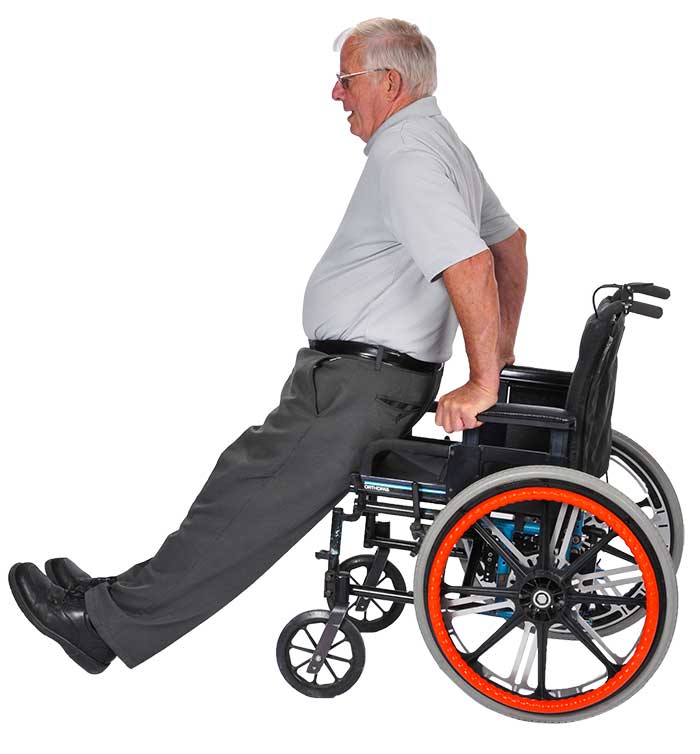 PratikoMedical
Wheelchair Automatic Braking System (WASBY)
The Pratiko's Wheelchair Automatic Braking System (WABSY) is a system that automatically locks both wheels when the wheelchair's user stands up. It avoids wheelchair rollback and prevents falls for users that forget or misuse the manual brake. The WABSY is universal; it can be installed on almost every make and model of wheelchair. It takes about 45 minutes to install. Visit www.pratikomedical.com.
---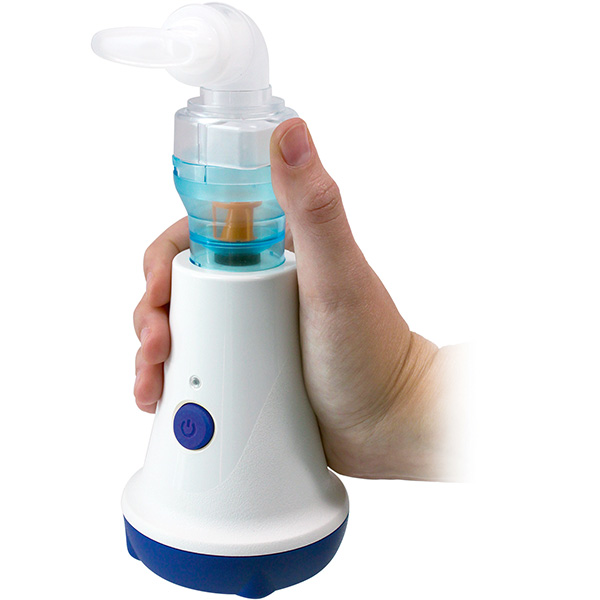 Sunset Healthcare Solutions
Portable Compressor Nebulizer NEB200
Sunset Healthcare Solutions presents the ultimate in respiratory care convenience. The portable compressor nebulizer NEB200 is one of just a few on the market with a built-in filtration system—saving time and resources. NEB200 is affordable and compatible with nearly all medications. The unit weighs just half a pound, operates at a soft 60 decibels and requires four AA batteries or an AC adapter to run. Its dual filter mechanism blocks small particles; an inlet enhances airflow; and a custom ring facilitates the nebulization process. Easily replaceable parts include a medication cup, power adapter, a mouthpiece and elbow. Visit www.sunsethcs.com.
---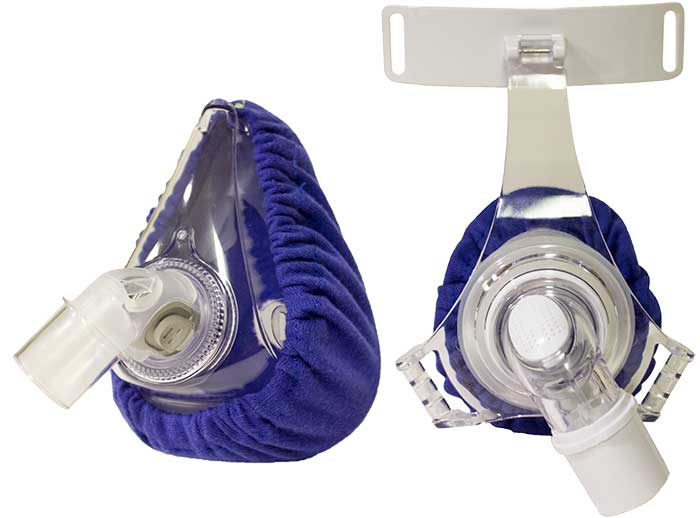 Western Medical
CPAP Comfort Cover
CPAP masks are meant to be comfortable. Often, they are not. A CPAP Comfort Cover provides an American-made soft absorbent cotton/polyester blend fabric barrier between the mask and the skin, reducing red pressure marks and skin irritation. Helps reduce air leaks on many mask styles. Stays in place with latex-free elastic sewn into the perimeter of the fabric. Can be laundered and worn over and over. Visit www.westernmedicalinc.com.
---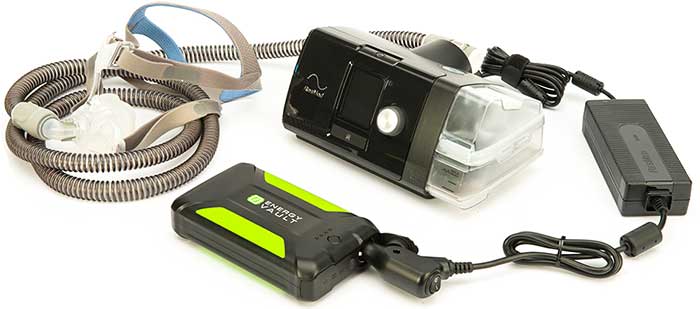 Western Medical
Venture Pro Handheld Battery Banks by Venture Volt
Run a PAP machine or oxygen concentrator, charge a cellphone and other USB devices, power a laptop, and run 12-volt appliances while camping or during a power outage. The Venture Pro battery banks with their lightweight, efficient lithium-ion polymer battery provide reliable portable power, as well as white and amber flashlights. Both Venture Pro models have the highest capacity and discharge rate in their class, 144-watt-hours for the Venture Pro and 266-watt-hours for the Venture Pro+ with a robust 15-amp discharge rate. Both can be recharged using the included AC or DC charge cords. Solar charge cord sold separately. Visit www.westernmedicalinc.com.
---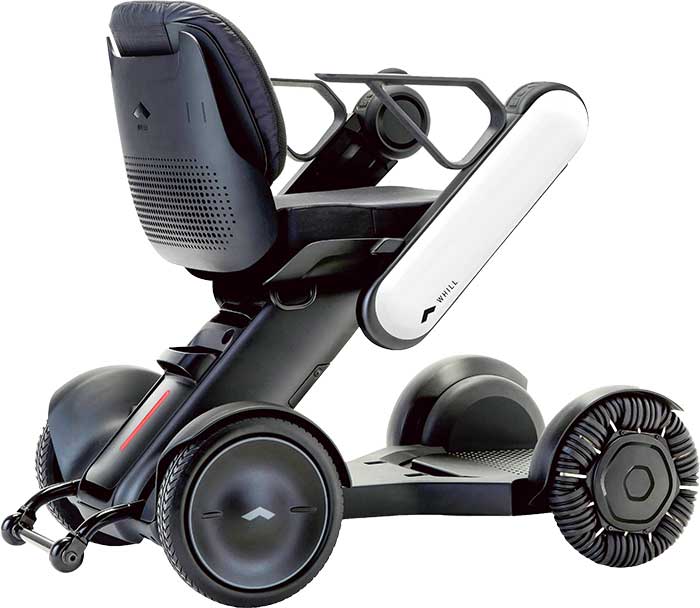 WHILL
Model Ci
Model Ci uniquely paves the way to an independent and connected lifestyle for those who have difficulty walking. The new Model Ci quickly disassembles into three components for easy transport, offers a range of up to 10 miles with a top speed of 5 mph, and includes the latest in technology, such as Bluetooth and mobile data connectivity, to provide additional peace-of-mind for both the user and their loved ones. Visit www.whill.us.