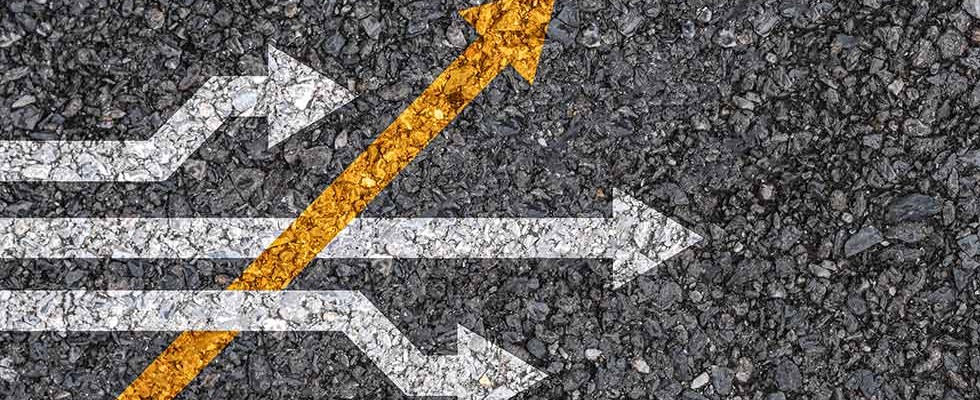 Overcoming the pain of change
Author and life coach Tony Robbins once said, "Change happens when the pain of staying the same is greater than the pain of change."
In the health care industry, we have reached an inflection point, where factors such as the rising cost of care, economic inflation, staffing shortages, the Centers for Medicare & Medicaid Services' home health cuts, reimbursement challenges and more are making the status quo more painful than ever.
The process of change, and, in this case specifically, a shift to a more digitized ecosystem at every stage of care, is the other fork in the road that will lead us to a future where we successfully deliver value-based care while earning strong margins.
I won't bore you with how technology makes the business of health care stronger, because chances are, you already know how it does this. And you're trying, to some degree, to make it happen. Instead, I'll focus on what I see as our next greatest challenge as an industry—managing change effectively.
Change is hard. In health care and in almost any other industry, it's met with its fair share of resistance, whether due to budget, time or return on investment. Even if you're successful enough to implement tech-based change, securing long-term, organization-wide understanding and buy-in is another obstacle.
As the home-based care industry experiences a rapid climb in consolidation, technology change is happening at an increasing rate due in part to the volume of mergers and acquisitions (M&A). For example, in an eight-month span of 2022 alone, our company partnered with our clients on more than 30 tech-related strategic projects, and 43% of them were associated with M&A activity.
Overall, a lot of technology change is a requirement during an M&A event or any other crucial strategic initiative. Without effective change management, the sustainability and performance of any organization—including delivering strong patient outcomes—is at risk.
But with typically stretched staff and thin profit margins, organizations, especially those in the home-based care sector, may struggle to tap into the right practices to gain the immediate profitability they need in addition to the long-term results they desire. These organizations must deploy a strategic yet simple approach that engages the right resources and includes a commitment from the top of the enterprise.
"Simple" is the keyword here. Some see change management as a massive project not worth their time and investment. However, the success of managing change is based on a few straightforward concepts: assigning ownership to a few internal champions, setting goals for what success looks like and establishing an ongoing commitment to listening and communicating.
Health care is people-focused, so change to internal operations should be as well. These concepts, when implemented correctly, prioritize employee education, understanding, buy-in and satisfaction. When employees feel empowered and understand that change benefits them and those they care for, everybody wins. That's because an organization's operational performance directly impacts the care it provides to patients. If there isn't full buy-in on a new initiative or technology, it will lead to the inconsistent use of applications and the use of workarounds and other operational gaps. An organization's efficiency and employees' job satisfaction will be harmed. Patients will feel these issues and ultimately pay the biggest price.   
The saying, "If it ain't broke, don't fix it" just doesn't work in health care. The old way of doing things in health care may work today, but it's not going to get us to where we all know we need to go. What's standing in our way is the pain of change and the comfort of complacency. As an industry, we are resilient. We address care-related challenges head-on, no matter how impossible they may seem. If that same attitude is applied to how we do business, the sky is the limit.