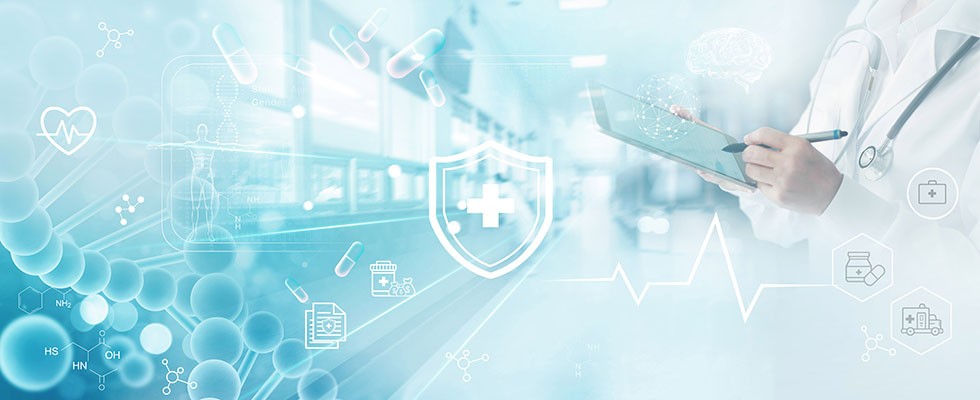 Don't let patient data drag you down
Saturday, February 5, 2022
Transitions between acute and home-based care are often prolonged and overly complicated due to inefficient communication methods between providers, caregivers and referral sources. The back-and-forth that transpires in an attempt to get necessary documentation and patient data can cause frustration for providers and lead to less timely and inefficient care for patients. Without access to a connected network, homecare providers are unable to see up-to-date progress on patient care, may lack important medication or payment knowledge, and might be unable to provide initial service in a timeline that's acceptable to the referral source or patient due to missing information.
In the ever-growing home-based care market, capturing and managing data in a connected electronic health record (EHR) system is one of the best ways to ensure seamless patient transitions. As the market evolves, referral partners are maintaining high expectations for the homecare organizations they build relationships with. Yet recent research shows a wide gap between what referring providers want and what post-acute care providers are able to deliver when it comes to interoperability. As a result, 74% of referring providers surveyed in 2021 said they're likely to change post-acute partners to those they believe can more effectively process electronic referrals. By managing data in one connected EHR system, the home health industry can begin to bridge this gap.
The Value of Connected Electronic Health Records
Implementing an EHR is a wise first step for any homecare organization, but it's important to ensure that a system can seamlessly receive patient information originating outside of an individual organization or network. This allows health care providers to access health information from any care setting without needing to alter their processes or track down referral sources. When a system can provide record location, patient record matching and documentation exchange, the entire care team gains secure and near-instant access to critical patient information. This data could lead to important conversations with patients, reimbursement changes or education opportunities. It also reduces the risk of medication errors and adverse drug events that can result from manual entry errors or from outdated or incomplete medication lists.
EHRs allow home health professionals to receive referrals, share information and message directly with providers so that all caregivers, including family, have timely and accurate information on the patient. An EHR can help home health staff prepare for patient visits, especially if they have had hospital or physician encounters between homecare appointments. With a connected EHR, home health staff have all of the patient's information at their fingertips in order to provide the best possible care without needing to wait for information or follow-up. This also decreases the amount of hospital encounters a patient is likely to have and allows them to be seen in their own home, driving down the cost of care and increasing patient satisfaction and comfort.
The benefits aren't just important for patients, either. Interoperable EHRs have a positive impact on staff due to greater efficiency, convenience and less time needed for documentation. Aides and clinicians can click through their patient's care plan and code charts much more accurately, which mitigates audit and other risks related to coding quality. Additionally, the ability to integrate charting into patient visits in real time can dramatically improve the patient experience, clinician efficiency and the overall bottom line.
Interoperability can significantly enhance organizations' ability to achieve their goals by improving relationships with hospitals and referral providers as well. In rare cases, some referral providers may be hesitant to change their own paper-based workflows, but explaining how electronic referrals can be shared with physicians—without the referral partner having to respond to additional inquiries for things like medication lists, office visits and insurance information—may help them better understand the benefits.
The future of high-quality patient-focused care requires a nationwide standard for sharing health information that is accurate, secure and reliable. Interoperability through EHRs is an important step in this journey. When patient data is shared and fed into other applications like clinical support or patient monitoring, more robust data can lead to new and better clinical insights, more efficiency across the care continuum, and better and more seamless patient care.
Interoperability Brings Positive Change in Home Health
The home health market is experiencing many disruptions that are driving broad changes across the industry. The Patient-Driven Groupings Model (PDGM), for example, is pushing payment reform that impacts how home health agencies respond to referral sources and approach interoperability. Organizations like the Centers for Medicare & Medicaid Services and the Office for the National Coordinator for Health Information Technology are creating rules for positive change in the way referral sources use EHR systems, allowing post-acute care teams to connect and liberate data for better patient care.
These events and others are leading to powerful change and the need for interoperability within the home health industry. With connected EHRs, home-based care organizations have also seen improved productivity, benefits from real-time reporting and more confidence in home health staff. The ability to access everything from previous assessments to lab notes to communications with family members is essential in providing high-quality personalized care for patients.
The choice of EHR and the extent of interoperability maturity will also play a large role in providers emerging as preferred providers in their referral networks. Interoperability drives increased referrals, better clinician satisfaction, better patient outcomes and better economics. Mature interoperability is emerging as a non-negotiable in a rapidly changing risk-based ecosystem and will shape the winners in the new normal.
With all this in mind, now is the time to consider revisiting your organization's connectivity strategy. If your business is looking to enhance connectivity, start by evaluating your existing interoperability capabilities and speaking to vendors about their ability to connect to the broader care ecosystem. Be sure to estimate the financial implications of your interoperability strategies as well and initiate conversations with your referral partners. Successful interoperability has the potential to significantly differentiate your organization from competitors.
Interoperability has proven time and time again just how valuable it is for seamless transitions between acute and post-acute care, yet many times home health providers have difficulty accessing or sharing important patient data. Any lack of data or incomplete data can negatively impact patient outcomes and quality of care. With interoperability, all members of the care continuum can participate in a patient's case, leading to better clinical decisions and safe and seamless patient care.